Leeds fans on Twitter claim Villa should have played to the whistle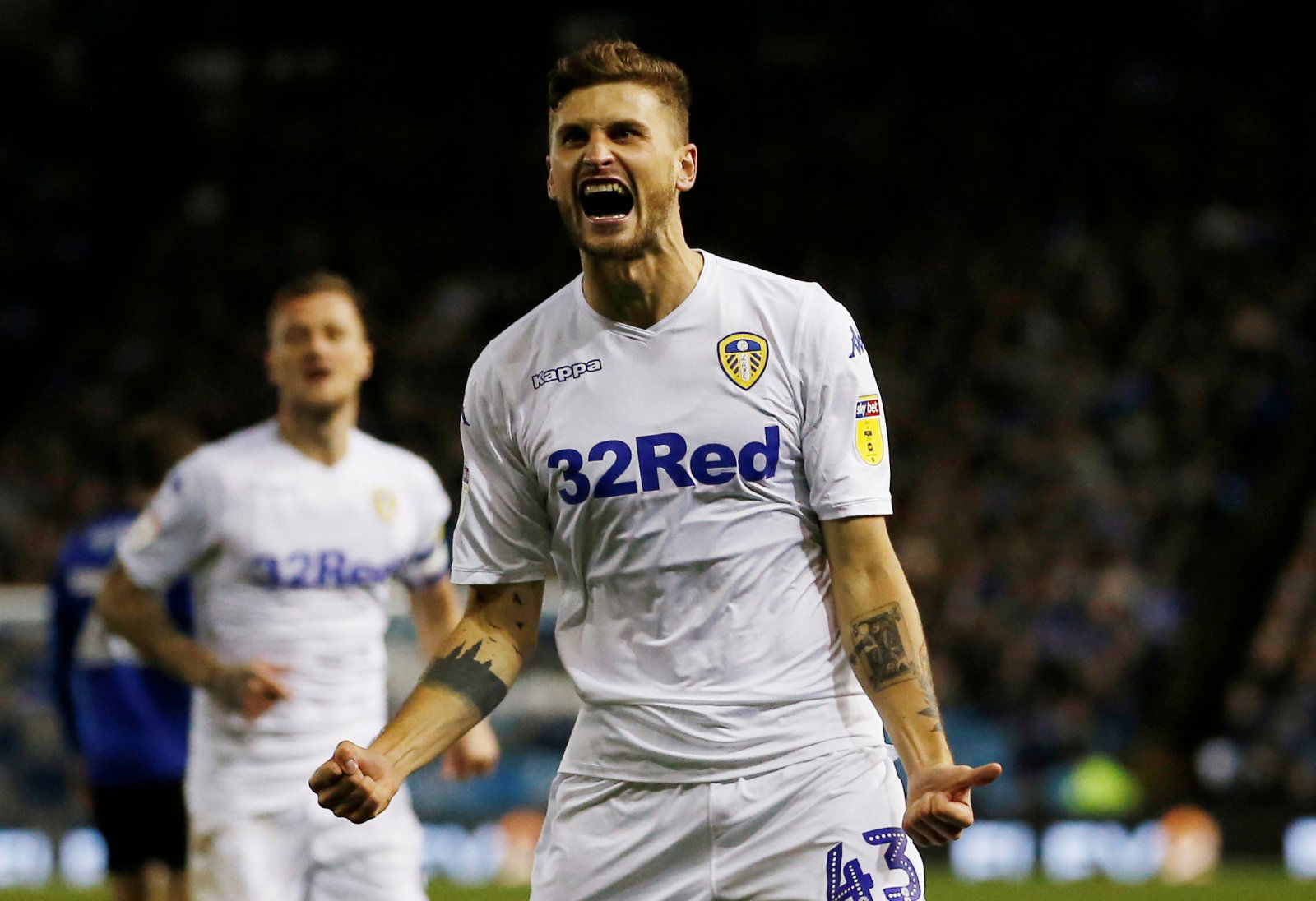 Leeds fans will still be trying to work out what happened yesterday during their game with Aston Villa at Elland Road. The home side's controversial opener came after the Villains believed they were about to play the ball out to allow the physios to come on and treat Jonathan Kodjia, yet instead, they went down the other end and scored.
GOAL KLICH – BUT IT'S ALL KICKING OFF….

— Phil Hay (@PhilHayYEP) April 28, 2019
In line with the laws of the game, there is nothing that states one team have to play the ball out of play if there's an injured player down. If it's a head injury then the referee is obliged to stop the game to allow the professionals to come on and check the player's safety, but in this case, it obviously wasn't a head injury, so the Leeds fans are all feeling like they're within their rights to have scored the goal.
Whatever happened in the aftermath of that goal before the game kicked off again is irrelevant, as the Whites don't think they did much wrong, even if they did show some incredibly poor levels of sportsmanship. The home fans celebrated the goal like nothing else and whilst it's another one for Mateusz Klich in an impressive season, it won't be one that counts for much as it was instantly counted out by Albert Adomah being allowed to walk one in himself.
You can read the Whites' verdict on Klich's opener here:
Play to the whistle ?! Your taught that from 5

— Jason Cain (@jasoncain97) April 28, 2019
Who cares. Play to whistle.
Referee is corrupt, so what do they expect?

— Ian K (@3rd_Doctor) April 28, 2019
Whistle hadn't gone. Get over it.

— Mob(Cap)Mentality (@M_C_Mentality) April 28, 2019
Play to the refs whistle, simple, it wasn't a head injury so play on, villa can stop complaining, might not have kicked it out but you've still got to defend it #lufc

— Tom (@TomFletch97) April 28, 2019
This has all come down the referee never having control of the game!

— Rhys Leighton (@rleighton1994) April 28, 2019
Dunno what game that ref was at but it wasn't Elland Road. Should be sacked….

— ger radburn (@gerrad9) April 28, 2019
You've got to love it

— Cal (@PrinceKalvinP) April 28, 2019
The Whites seem to have few issues with their opener and just believe that Villa should have played to the whistle instead of expecting Leeds to play it out.