Leeds fans take to Twitter in disbelief as Conor Hourihane gets away with Klich punch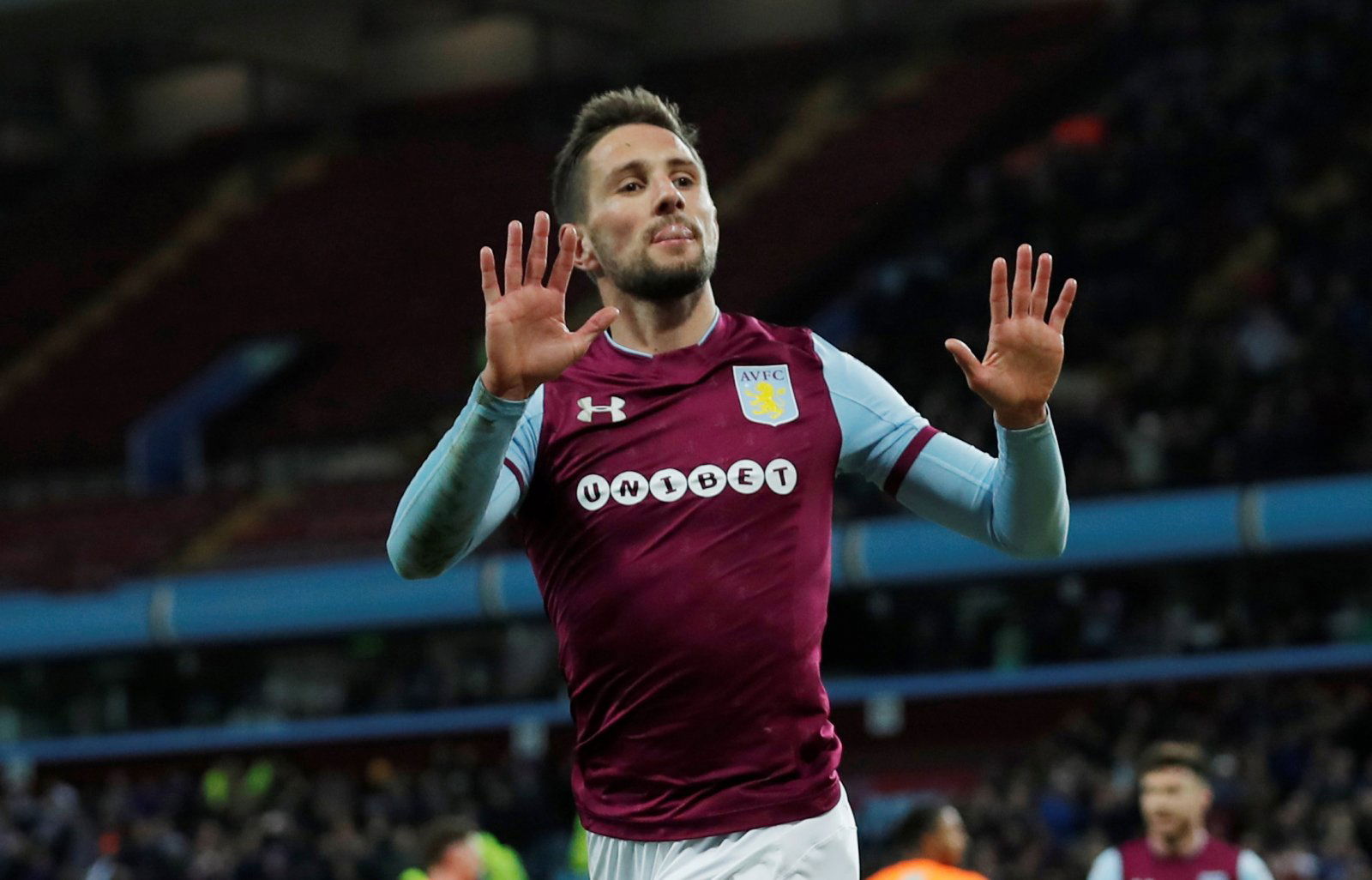 Leeds fans knew full well that a lot of the incidents that happened in their clash with Aston Villa at Elland Road on Sunday would go to the FA for review. As expected, Anwar El Ghazi's red card was rescinded whilst Patrick Bamford received a two-game ban for simulation. However, Conor Hourihane got off without punishment for his punch on Mateusz Klich, leaving Leeds fans seething.
As with Canos in October, the Hourihane incident was "not seen" so went before a panel of three former referees. They ruled that it didn't equate to violent conduct. Therefore, no further action. #lufc

— Phil Hay (@PhilHayYEP) April 30, 2019
The Whites cannot believe that once again they've seen an opponent get away with violent conduct. Against Brentford when Marcelo Bielsa's side hosted the Bees, Sergi Canos, the Brentford winger, aimed a headbutt at Ezgjan Alioski and despite it being caught on camera, he received no retrospective ban. This time around, it was Conor Hourihane who got away with a blatant punch of Mateusz Klich.
The Polish midfielder wasn't entirely blameless and he was the reason that tempers flared in the feisty clash as he bagged the controversial opener, leading to Hourihane letting his anger out by throwing a punch. The fact that Hourihane has gotten away without a ban means that Dean Smith will have him available for the playoffs, and he could be set to go up against Klich in a Wembley playoff final, and the Leeds fans are far from happy about it.
You can read the Whites' verdict on the leniency for Hourihane here:
Wonder what those three refs would say if someone had punched them in the stomach ?

— Glenn_Hall (@glennhall4lufc) April 30, 2019
Footballers are role models for many kids. What the @efl have shown that in a kids playground 2 players can pull 1 opposition player to one side bully him shield it and punch him in the chest. Well done @efl for setting good standards.

— Glynn Carr (@GlynnCarr) April 30, 2019
I bet they'd have spotted it if Klich had gone down like a wet lettuce like Grealish did

— Jon Precious (@jonprecious) April 30, 2019
Corruption at it's finest Phil.

— Aidan (@_Andy_Pandy___) 30 April 2019
Nice to see that the three blind mice panel have been in action again

— Bob Thomas (@BobRallt) 30 April 2019
Not seen?!? There's enough footage doing the rounds and enough people @ing both the FA and EFL. Ignorance is bliss I suppose. Absolutely ridiculous.

— Rich Gibson (@GibricMOT) April 30, 2019
Astonishing. The bias is outrageous.

— SoCal White (@SoCalWhite) April 30, 2019
so we have a green light to go around punching then

— Andy Reid (@hkseal) April 30, 2019
The bias of these panels is unbelievable.

— David Lynn (@d_c_lynn) April 30, 2019
…boggles the mind! They don't even hide their contempt for Leeds United anymore. A truly corrupt and useless organisation @efl. It's about time clubs like #lufc started fighting back! #bwfc #bcfc

— Dirty Leeds Scum (@DirtyLeedsFC) April 30, 2019
The Whites cannot believe that Hourihane got away with his punch on Klich and they'll be desperate to beat Villa to promotion as revenge for the injustice.