Arsenal and Tottenham are two teams that play some very attractive football. 
Each club's style is partly down to their marvellous partnerships in attack, with Pierre-Emerick Aubameyang and Alexandre Lacazette leading the line for The Gunners and Harry Kane and Lucas Moura for Tottenham.
With that in mind, let's compare these two combinations…
Aubameyang and Lacazette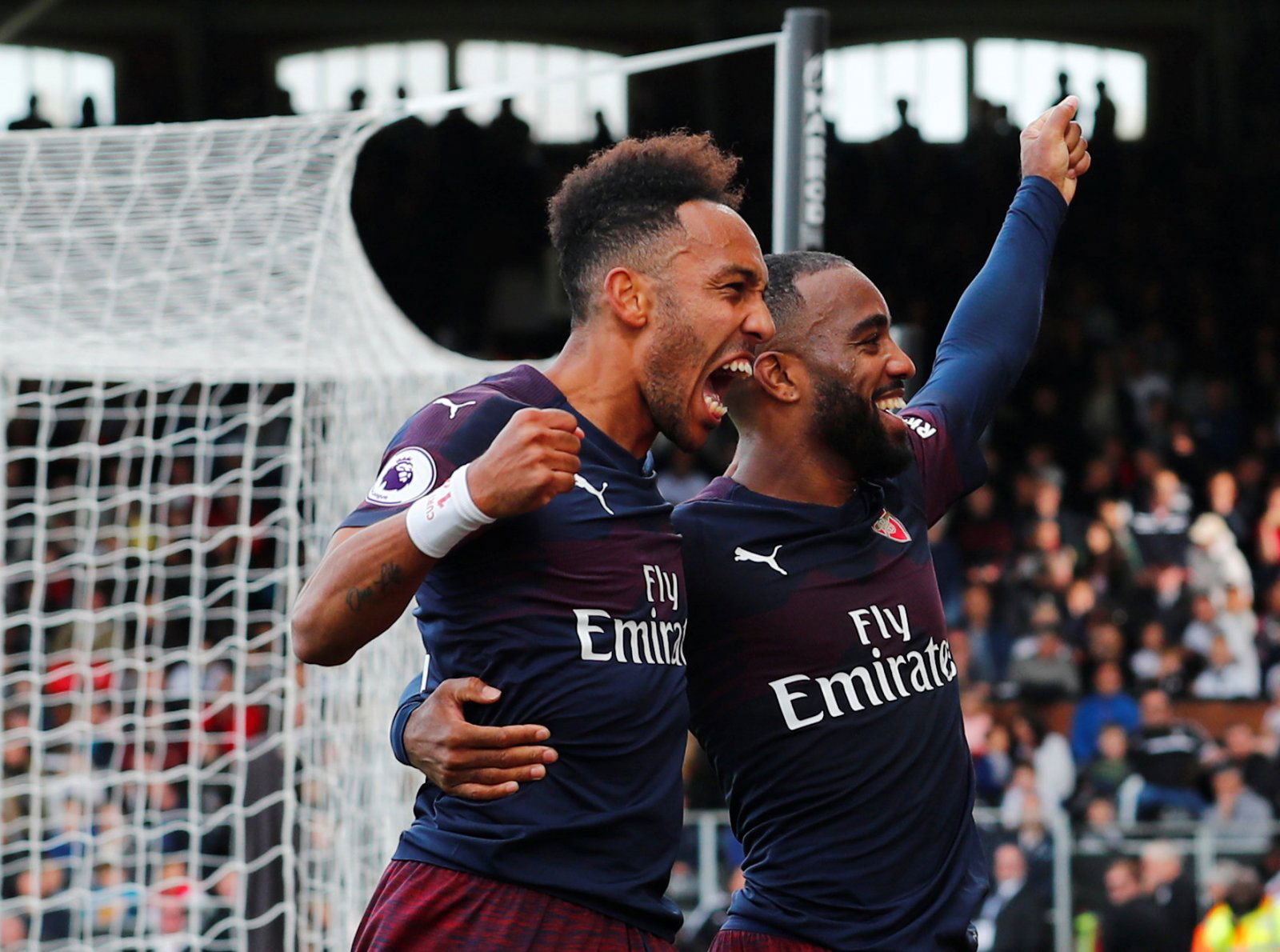 Playmaker FC Exclusive: Jermaine Jenas reveals he would have snubbed Tottenham for Arsenal if they'd come knocking in 2005…
Aubameyang and Lacazette look to be forging one of the most dangerous strike partnerships in recent history in the Premier League. In an age where two strikers seems outdated, manager Unai Emery looks to be bringing it back.
With lightning speed and clinical finishing, the pair create a threat that few others can match in the league. Already with 13 goals between them in the Premier League, this looks like a brilliant partnership.
Lacazette may have struggled a bit in his first season at the Premier League, but the combination with Aubameyang has given him a new lease of life, as The Gunners are playing some sensational football.
Then again, after spending over £100m between the two of them, Arsenal would expect a huge return from the duo.
TT Grade: A-
Kane and Moura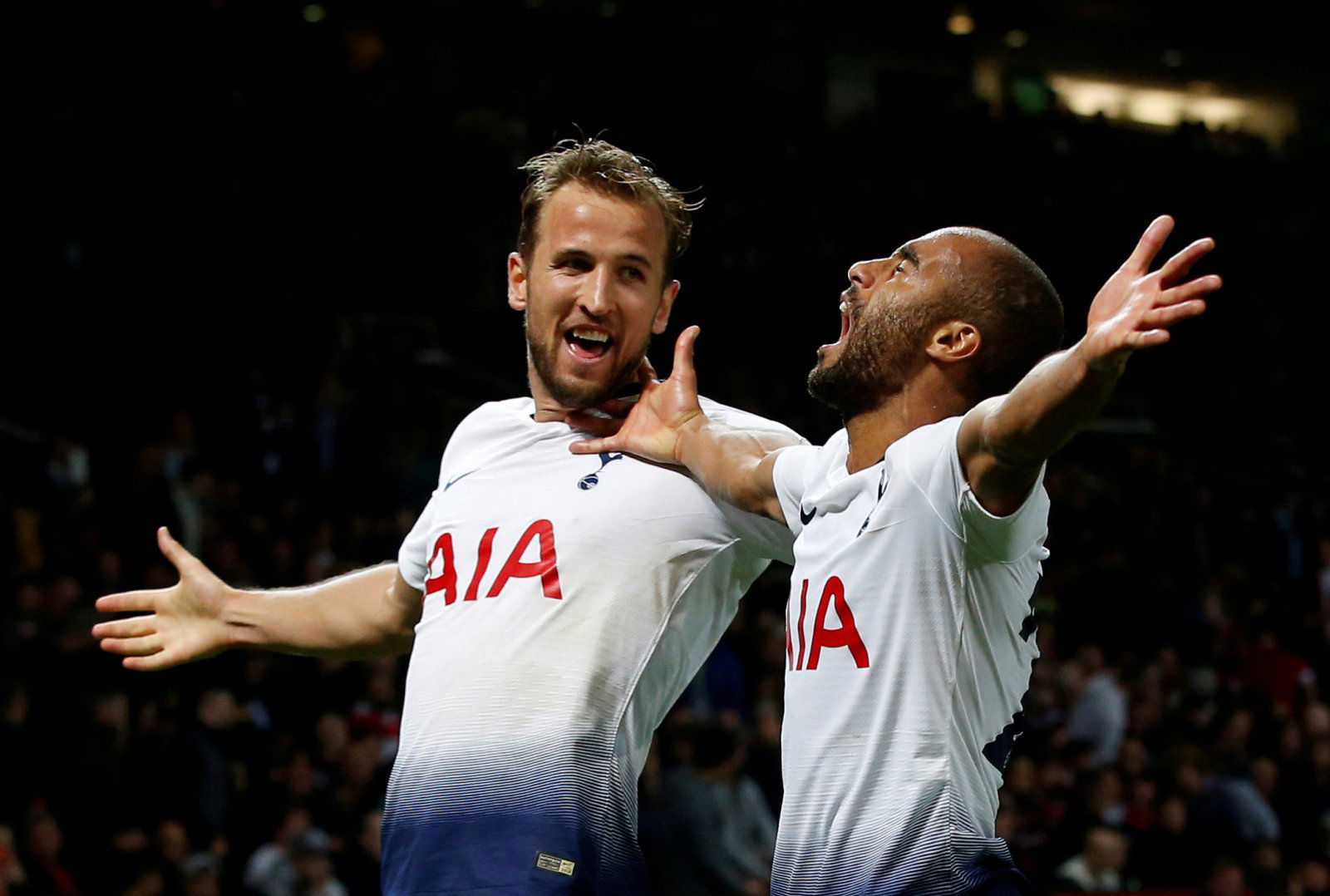 Moura may have needed half a season to acclimatise to the Premier League, but he now looks well accustomed to life in England- and Spurs are enjoying it.
The winger is being fashioned into a centre-forward by Mauricio Pochettino this season, hoping to build a formidable partnership with Kane.
What makes this partnership so interesting is that each player brings something different to the table; Moura is a pacey dribbler who wants to take players on, and Kane is well, Harry Kane. The England captain continues to be one of the best strikers on the planet, but the few attributes that he may lack are exactly what Moura provides.
The fact that Spurs only paid £23m in total for the two makes this duo even more impressive, and one that promises a lot to Tottenham for the present and the future.
TT Grade: A+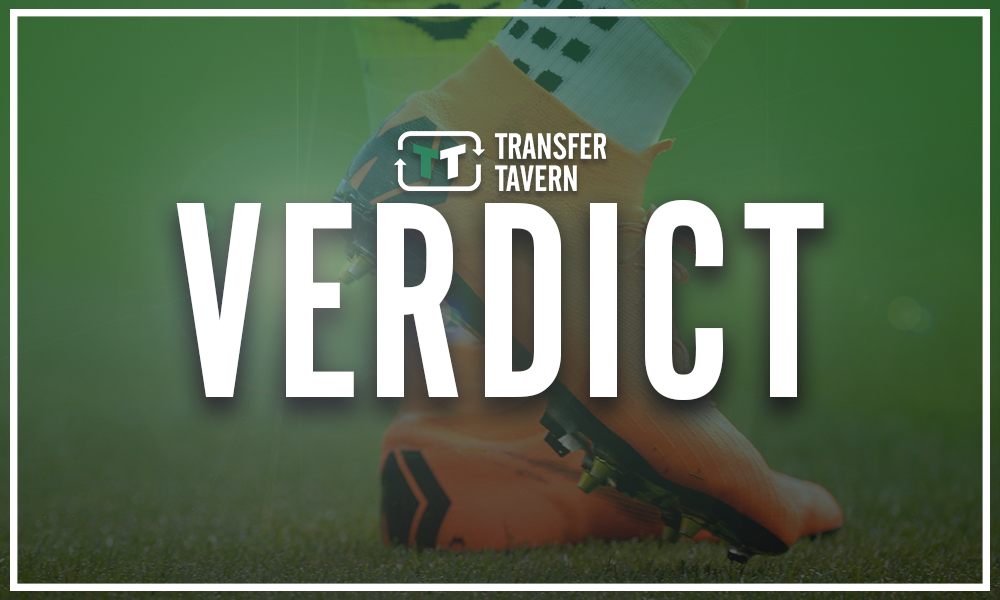 TT Verdict:
The Arsenal duo may have a few more goals this season, and may just shade this one on form, but in every other department, Tottenham's pair wins this.
Not only did they cost Tottenham less than a quarter of the price Arsenal paid, but they are 25 and 26 years old, rather than Lacazette (27) and Aubameyang (29). This suggests that they have a longer and brighter future.
The main factor that determines this battle, however, is the quality of Kane. Tottenham's number 10 is world-class, and no matter who his opponents are, very few combinations can beat one that has the Englishman in it.