Liverpool fans here in the Tavern are looking forward to the Champions League final, as their side will face Real Madrid in Kiev.
The Reds have been one of the dominant forces in this season's Champions League competition, as they've managed to overcome the challenges of some of the best teams in European football. Although, with defending world champions Real Madrid up next, this will arguably be their biggest test yet.
Interestingly, many of our local residents think that Jurgen Klopp should look to agree a big transfer deal before the final, as this could give the Reds an extra boost prior to the vital European clash.
And, having seen how effective the likes of Mohamed Salah and Andy Robertson have been since signing last summer, perhaps Liverpool will be able to bring another quality player to Anfield.
With that in mind, Liverpool should try and agree this big transfer deal before the Champions League final…
Luis Suarez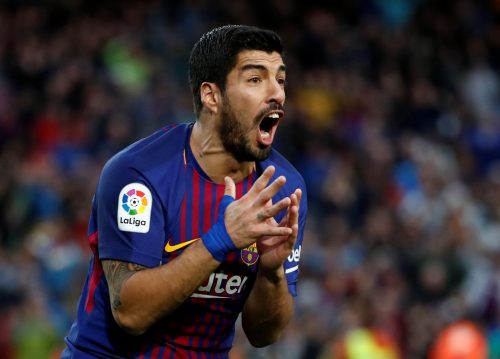 Luis Suarez left Liverpool for Barcelona in the summer of 2014 after bagging himself 82 goals in 133 appearances and winning the League Cup.
And, the Uruguayan continues to find the back of the net in Spain as he managed to score 31 goals this season.
Many of our local Liverpudlians believe that Luis Suarez was the best forward to ever play for the club and would love to see him back at Anfield before he decides to put an end to his footballing career.
Indeed, if Jurgen Klopp can agree a deal with the striker before the start of the Champions League final then supporters will be in fine voice, as they may be able to secure the Premier League title next season.