Chelsea
Chelsea fans would love Wilfried Zaha at Stamford Bridge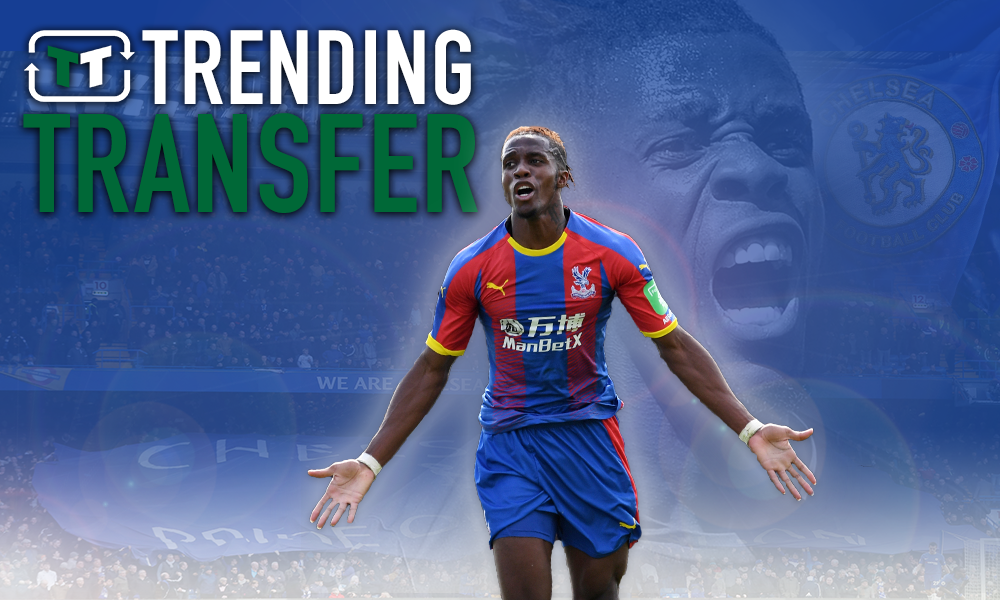 Chelsea are going into a new season with another new manager, with Maurizio Sarri the latest manager to take over the reigns at Stamford Bridge.
So far, he's been able to leave his mark on the team by changing the style of play considerably, with more of a focus placed on attacking and quick movement. This is a stark contrast from Antonio Conte's methods, which were often far slower and less exciting.
He's only managed to bag one big-name new player, though, and whilst Jorginho is clearly going to have a huge impact next season, the Italian will need more to catch up with Man City. Fortunately, according to the Mirror, there is one attacking star that is eager to become Chelsea's second major signing of the summer.
The Mirror reports that Wilfried Zaha is desperate to join Chelsea this summer, with the winger keen to leave Crystal Palace but remain in London.
Zaha has become the focal point of the Palace attack over the last year or two, and he was crucial to their race for survival over the last year. Now, though, he's clearly eager to make the step up, and Sarri's Chelsea has caught his eye.
It remains to be seen whether a move for the winger will happen, but it seems as though many Chelsea fans would like to think it will.
Lots of Chelsea supporters have taken to Twitter over the last day or so to discuss Zaha, and it's fair to say that he's a popular man.
Take a look at what they've had to say below…
Would love Zaha but I've lost faith in our boards ability to acquire talent. Not even excited #CFC

— CFC Babble (@CFCbabble) August 2, 2018
A good purchase imo, very talented and still quite young, pl experience aswell. #CFC #Zaha #MarinaOut https://t.co/a76zX6ywdz

— ʜᴋ (@TheBlueRole) August 3, 2018
Marina use ur dopey head and sort out a deal for zaha!! Offer them RLC and like 30 mil, it's an obvious deal cos let's be honest he really isn't gonna play much this season #cfc #zaha #RLC

— Callumxx20 (@dom75956442) August 3, 2018
Why do we have this thing of wanting to Keep Willian even if he wants to stay, he's old and we will regret missing out on likes of Bailey for cheaper then he will become, Zaha, Martial… just sign one of them and out Willian now Pedro's staying #CFC

— HardAdz (@HardAdz1) August 3, 2018
better than willian and pedro

— Charlie (@CCoopz17) August 3, 2018
Without any shred of doubt….he is #CFC quality

— Iain Ishar (@iain_ishar) August 3, 2018
I would take him as a replacement for Pedro/Willian. Younger with PL experience, yes he didn't do well at Utd but think he took the move to early. Plus didn't help falling out with Moyes

— Crouchy (@CrouchyCFC) August 3, 2018
better than pedro

— uul (@radithyabestari) August 3, 2018
Zaha is class mayn

— ∆∆∆ (@lema_yian) August 3, 2018
We should sign him

— Masel Ahmed Niloy (@NiloyOfficial) August 3, 2018
A must proven prem player over the last few years..

— skincfc (@skincfc) August 3, 2018
Good impact player….

— Bradley underwood (@underpants87) August 3, 2018
Chelsea fans – thoughts?
Let us know below!