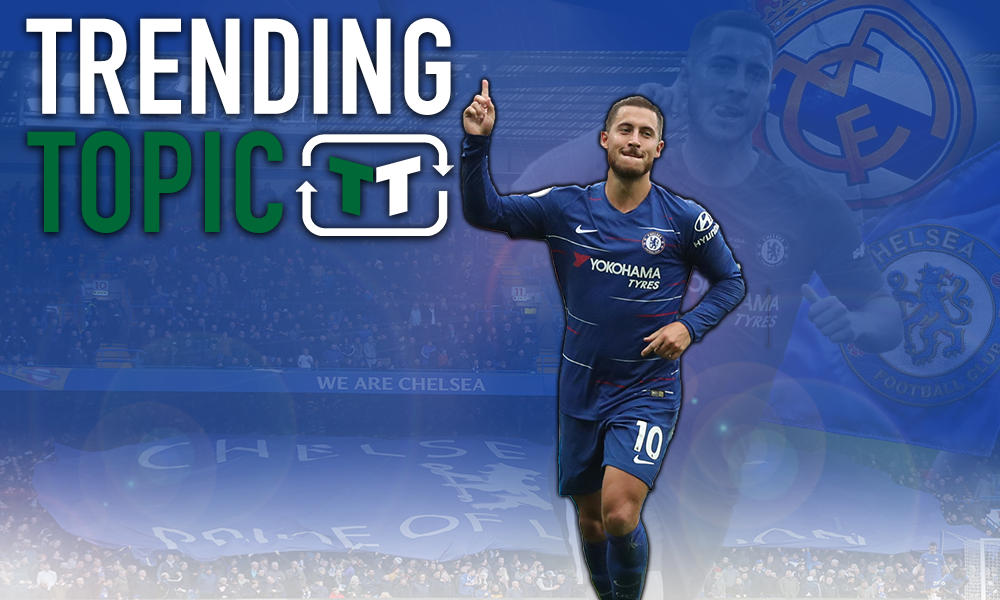 It's a concerning time to be a Chelsea fan. Whilst everything is going right on the field, it's fair to say that one thing is going particularly poorly off of it. Eden Hazard's long-term Chelsea future has been uncertain for a while, and with every passing week, more concern is added to the pile, at least if you're a Chelsea fan.
The Belgian has recently admitted that he may need to go to a club in Spain if he's to achieve his dream of winning the Balon d'Or, and so that's, once again, raised the very realistic proposition that he could end up leaving Chelsea.
The Blues, then, need to prepare for that, even if it doesn't end up happening, and they need to ready a replacement just in case.
Fortunately, they already have one at the club in Callum Hudson-Odoi.
Callum Hudson-Odoi is undoubtedly one of Chelsea's best young players, and it's fair to say that he's one of Europe's best, too. The Englishman roes to prominence over the summer, where he starred under Maurizio Sarri during pre-season. He was one of if not the single best Chelsea player over the summer, and that highlighted his talent.
When you throw in his achievements at youth level for both club and country, it can't be denied that he's one of Europe's best.
He plays on the left-hand side of the attack, much like Hazard, and he offers tremendous quality. Electric pace, technical quality and an eye for a goal, the Englishman is an incredibly exciting player to watch, and he'd be able to make a sizeable impact at Stamford Bridge.
In contrast to Hazard, he's able to offer a little more of a physical presence, whilst he's also a tad more hardworking. With a few more years of development, then, he could genuinely get to Hazard's level.
That, though, won't happen until he's given regular minutes, and so Chelsea need to offer him that. They don't need to go and spend millions replacing Hazard if he leaves – because the Chelsea hero can teach Hudson-Ooi to do exactly that.