Bye Jordan: The 2 Liverpool players who should be skipper ahead of Henderson
Liverpool were able to reclaim top spot in the Premier League following their 0-0 draw with Manchester United at Old Trafford over the weekend, though pressure looks like it is starting to take its toll.
The Independent reports in detail Jurgen Klopp and Jordan Henderson's touchline row following the England midfielder's initial refusal to shake his manager's hand after being substituted off.
Klopp, however, remains adamant that whatever pressure Liverpool are currently feeling is a positive kind. "Of course there is pressure. Actually, from my point of view, it is a very positive pressure, but I don't have to play – I only sit here and say dumb things, so that's easy," the Liverpool boss told Sky Sports after the game.
Whatever the case, following their touchline incident, here are two potential replacements for Henderson as Liverpool captain should Klopp ever decide a change is needed.
Virgil van Dijk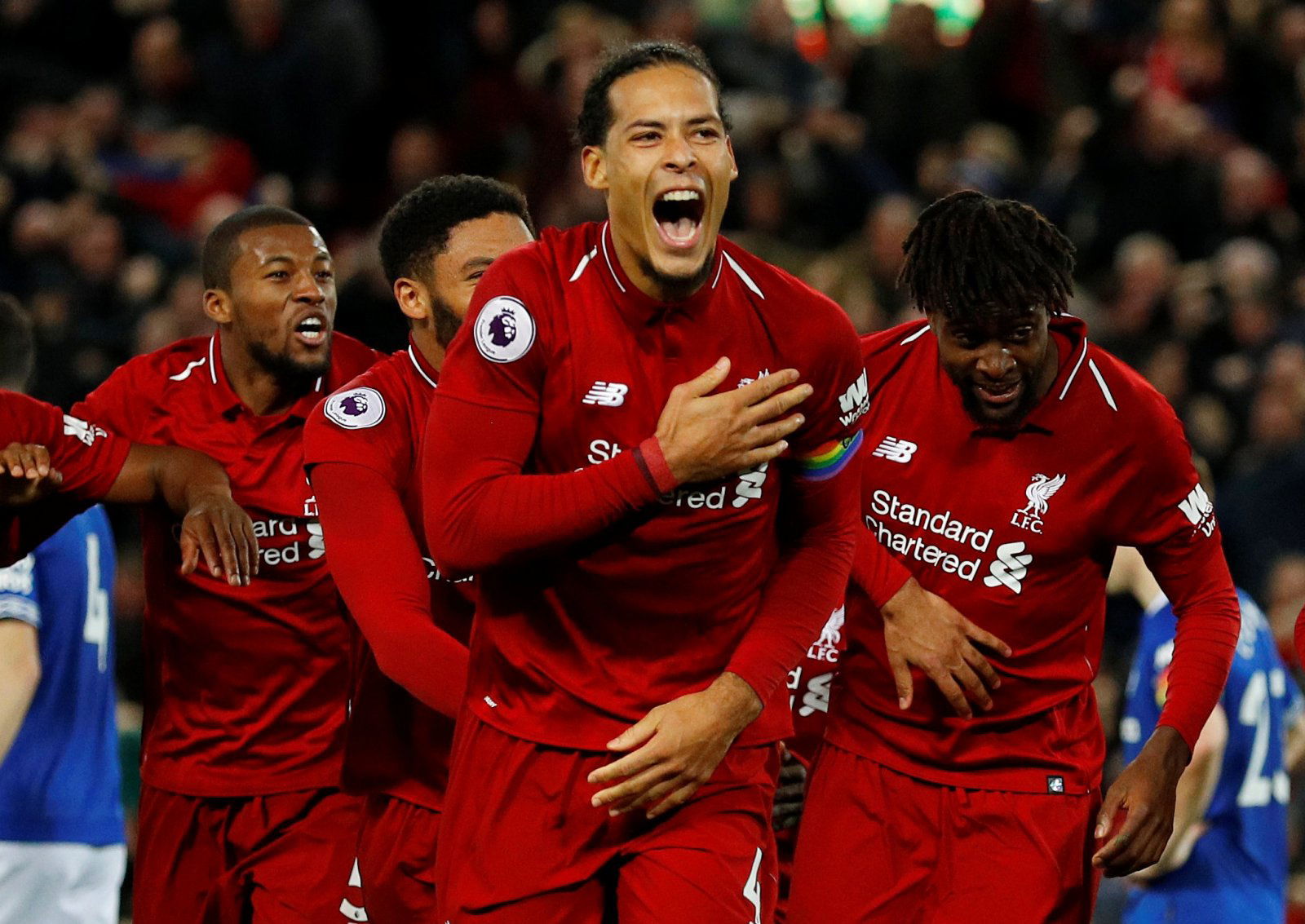 There have already been calls from some sections of Liverpool's support for Virgil van Dijk to be made club captain, and it is not hard to see why.
Van Dijk, who is currently the captain of the Netherlands national team, is a real leader at the back.
The 27-year-old can often be seen marshalling the rest of Liverpool's defence while instructing goalkeeper Alisson when and where to play it short and when to get rid of the ball.
Ultimately, van Dijk is both the model central defender and leader. The former Southampton man looks destined to one day lead Liverpool as a permanent skipper.
James Milner
Already the vice-captain in the squad, Milner would probably be the natural choice as successor if it ever came to Henderson being stripped of the captaincy.
The 33-year-old has earned his stripes as vice-captain and certainly deserves to be in the conversation for the honour above given all of the experience he has amassed down the years as well as his displays on the pitch.
Milner works extremely hard whenever given the opportunity to play, making no complaints about being used as a makeshift right-back, left-back or wherever Klopp has deployed him.
If van Dijk is the model player when it comes to central defenders, then Milner is the model professional when it comes to all footballers.
By no means should Henderson be removed as Liverpool captain after a small incident such as the one at Old Trafford. But if he is — now or in the future — Liverpool have more than one player ready to come and step in.