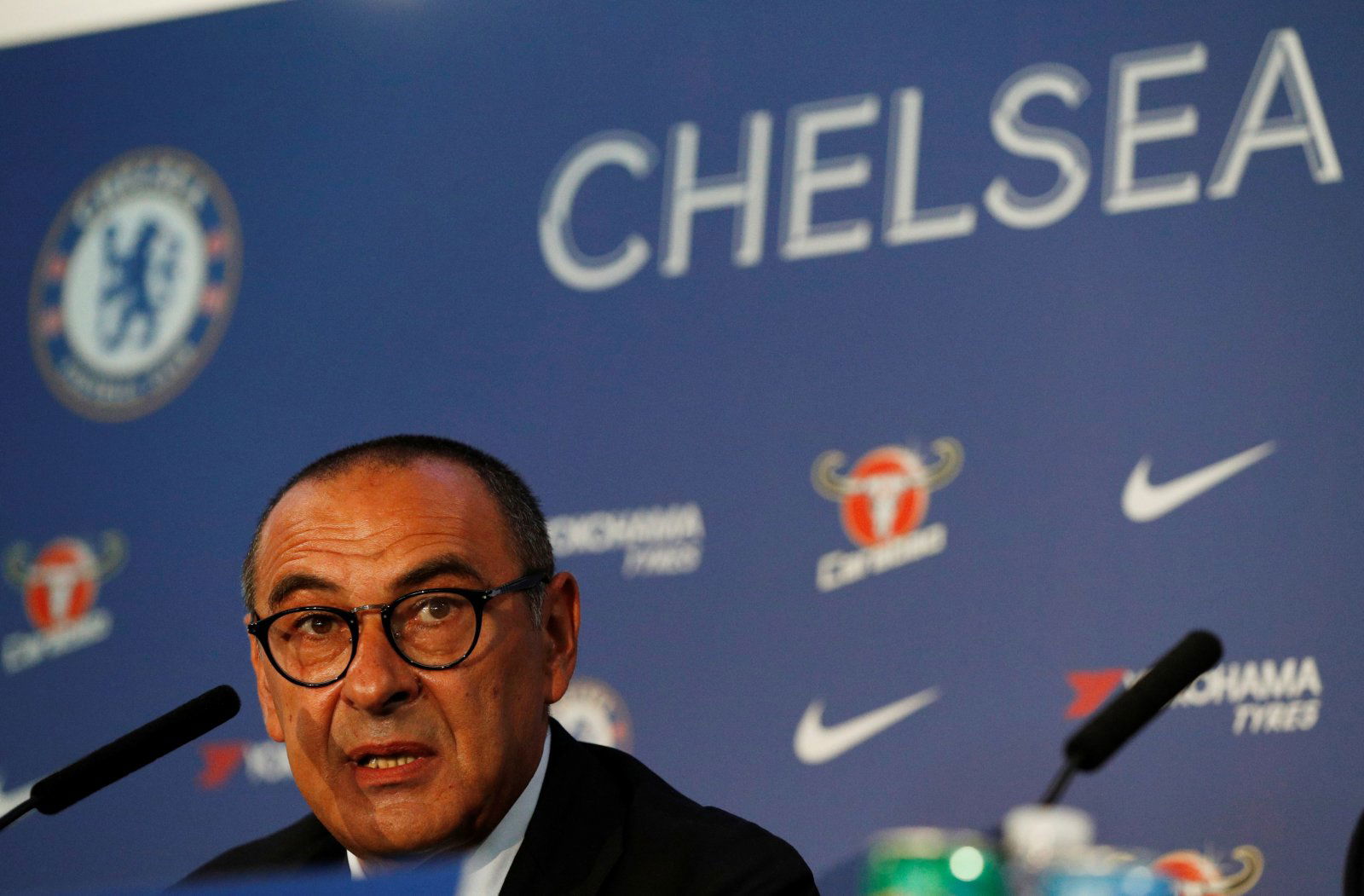 Over the last decade, Roman Abramovich has sacked more managers than practically any other team in Europe, with the Chelsea boss building a reputation for being fearless and bold in his quest to make the Blues the best team in England. 
More often than not, that's been a successful strategy. Chelsea have won trophies aplenty over the last few years, and whilst periods of success have often been followed by a year or two of stagnation – nobody has been as dominant as Chelsea since their owner came in.
Unfortunately, though, this season has been anything but dominant for Chelsea. At present, the Blues are in a horrendous run of form that has seen them slip out of the top-four, and from the outside, there's only one man that can be blamed – and that's Maurizio Sarri.
Indeed, the Italian has shown a stubbornness like no manager before him, with a lack of versatility and, at times, managerial prowess really hurting Chelsea. Whilst many of their rivals continue to improve every week, Chelsea are failing to keep pace, and so it's time for Roman Abramovich to make a decision.
It's time for Maurizio Sarri to go, as it's evident that he's not doing a good enough job. Nobody in the Chelsea squad is performing well, with his golden boy – Jorginho – perhaps the worst of the bunch. Jorginho doesn't suit the Premier League, and he's done nothing to suggest that he's good enough to play for Chelsea. Yet Sarri has persisted with him, as he has with so many of his underperforming players, and the results have been easy to see.
Chelsea have been poor, and they aren't getting better. And a scruffy win over Malmo changes nothing.
The worst part for Chelsea? Results aren't improving. In fact, they're getting worse – much worse. The Blues started the Premier League season very well, with 8 wins from their first 12 games. In that time, they didn't lose a single fixture, whilst they bagged a stunning 27 goals and conceded just 8. That's Premier League-winning form, and it's a testament to the brilliant start that Sarri made as manager.
However, it's all gone downhill since then. In the last 12 Premier League games, Chelsea have won 6 games – 2 less than in the first 12 – but they've also had a whopping 5 losses. What's more, they've also scored nearly half as many goals with 15, whilst they've let in more than double with 18.
That's not the form of a side that is improving under a top manager. That's the form of a team that is getting much, much worse – and fast.
It would be foolish not to discuss the future of Chelsea in this conversation, too. Chelsea managers haven't been known to utilise young talent, but Sarri has taken it to the next level. Indeed, Callum Hudson-Odoi has done brilliantly whenever Chelsea have played, and all the while, both Willian and Pedro have seriously struggled. Yet, for some reason, Hudson-Odoi has consistently been ignored by the manager – and if that doesn't change, he's simply going to lose. If Chelsea were winning all the time, that would be one thing. But the opposite is happening, yet Sarri is changing nothing.
Truthfully, the only person Maurizio Sarri can blame is himself. He's been given the signings that he asked for, like Jorginho and Gonzalo Higuain, and he's been given time to improve things. However, at present, Chelsea's form is going in the wrong direction, and Sarri has done nothing to suggest that he's the man to turn it around.
Thoughts?
Like what the TT have on offer? Sign up for more notifications!