Arsenal have had a costly six months or so, though none of that cost has come so far in January. The Gunners have contrasted their incredibly busy summer window, in which Unai Emery oversaw the arrival of a number of new recruits, with a very quiet January – with no arrivals so far.
However, that could change. Indeed, according to Sky Sports, Ivan Perisic is a target of the Gunners, and Emery is said to be keen on a loan move for the winger. 
Of course, the boss previously noted that Arsenal didn't have the spending power to bring in any players on a permanent basis, and so it seems as though it's loans or bust for the Gunners.
Now, at 29-years-old, Perisic – who is rated at £36 million by Transfer Markt – isn't the sort of player that Arsenal would typically move for, but it appears as though the club are eager to improve their offensive options, and the Croatian would certainly provide them with something new. However, he could also provide the club with something familiar that has been missing for over a year now.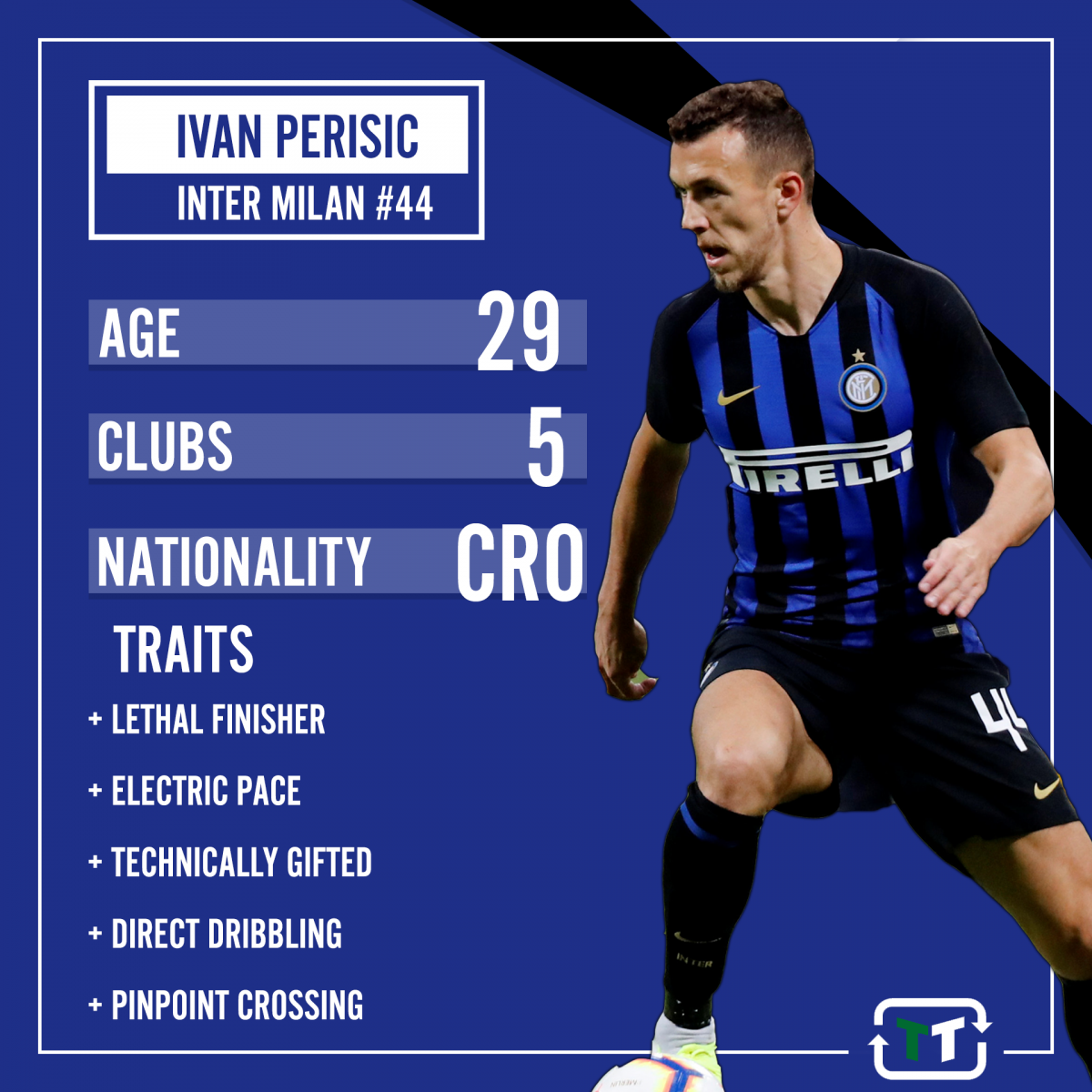 That being, a world-class offensive option akin to Alexis Sanchez in his prime. It's hard to believe, but it's now been over a year since Alexis Sanchez moved from the Emirates to Old Trafford, and despite Henrikh Mkhitaryan coming in exchange, it's fair to say that he hasn't come close to offering the wing threat that Sanchez did during his pomp. That's a real problem, as it means that Arsenal don't really have much in the way of quality down the wings, with players like Alex Iwobi and the aforementioned Mkhitaryan not delivering what the club need.
Step forward, Perisic, then.
Much like Sanchez, Perisic is a natural winger in every sense of the word. He loves to hog the touchline, he's regularly seen dribbling towards goal in search of offensive glory, and he's only ever got one thing on his mind – to create magic for his team. That's reflected by his return last season, in which he bagged 11 goals and 9 assists – which is a fantastic return for any player.
He wouldn't just replicate Sanchez as far as his quality with the ball at his feet is concerned, either. He'd also offer the vast experience that the Chilean provided, whilst the winning mentality that has seen him regularly compete for titles is not something that can be taught.