Can you think of a single transfer that's been as underwhelming as Davide Zappacosta's move to Chelsea? The Italian has failed to light up the Premier League, and he's looking more and more like a panic buy with every passing week.
Whether Chelsea are playing with five defenders or four defenders, whether the manager is Maurizio Sarri or Antonio Conte, nothing seems to have worked for the Italian.
After just under two years in England, he's not been able to show why Chelsea signed him for a whopping £22.5 million (as per Transfer Markt). And now his time at Stamford Bridge is surely coming to an end.
Indeed, according to the Evening Standard, Chelsea are considering bringing back Reece James at the end of the season following the conclusion of his loan to Wigan. Naturally, he would come in as a backup to Cesar Azpilicueta, and that, you'd think, would mean the end of Zappacosta's run in the Chelsea first team squad.
It would be an unfortunate conclusion for him, but it's hard to argue that it isn't deserved. The Italian, who is rated at £16.2 million by Transfer Markt, was given ample opportunities last season under Antonio Conte, and time and time again he underperformed. Barring his fantastic goal in Europe, a lack of consistency and solidity would become his downfall.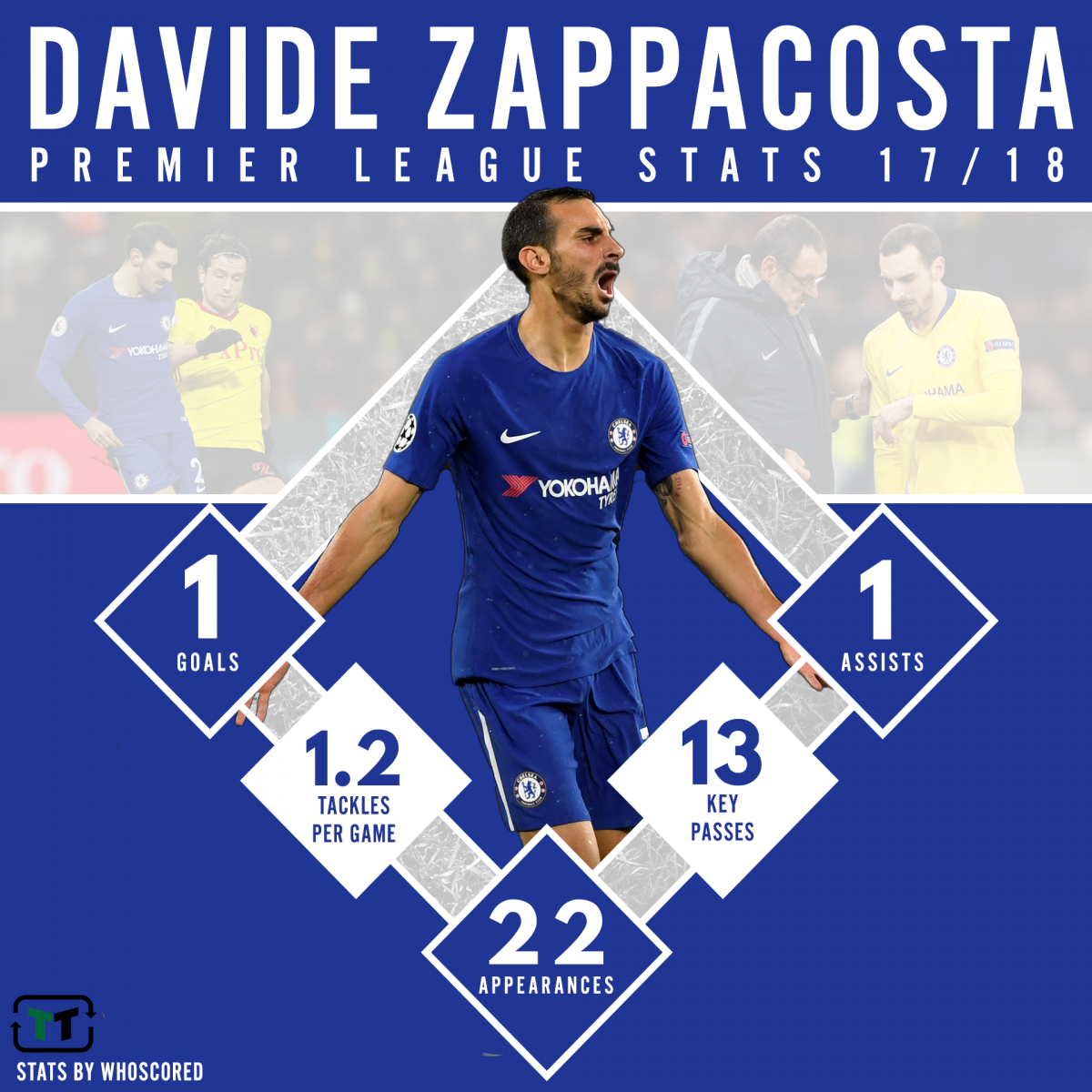 Even his most famed trait, his crossing, seems to have disappeared from his game. With just 1 goal and 1 assist last term, he hardly made an impact going forward – and that's just not good enough.
In truth, regardless of whether James comes back or not, it's hard to see Zappacosta ever becoming a regular at Chelsea, but the young Englishman ticks so many boxes that the Italian simply doesn't. He's quick, he's strong, he's agile, he's consistent, and he's equally impressive going forward as he is defensively. He's still developing, but James has all the makings of a future star.
Zappacosta, then, seems to be on borrowed time. He had enough opportunities to prove his worth, but it just hasn't worked out for him, and for Chelsea, it's time to look to the future.
Chelsea fans – what do you think of Zappacosta? Is he good enough? Let us know below!