Chelsea fans are being ruthless with Alvaro Morata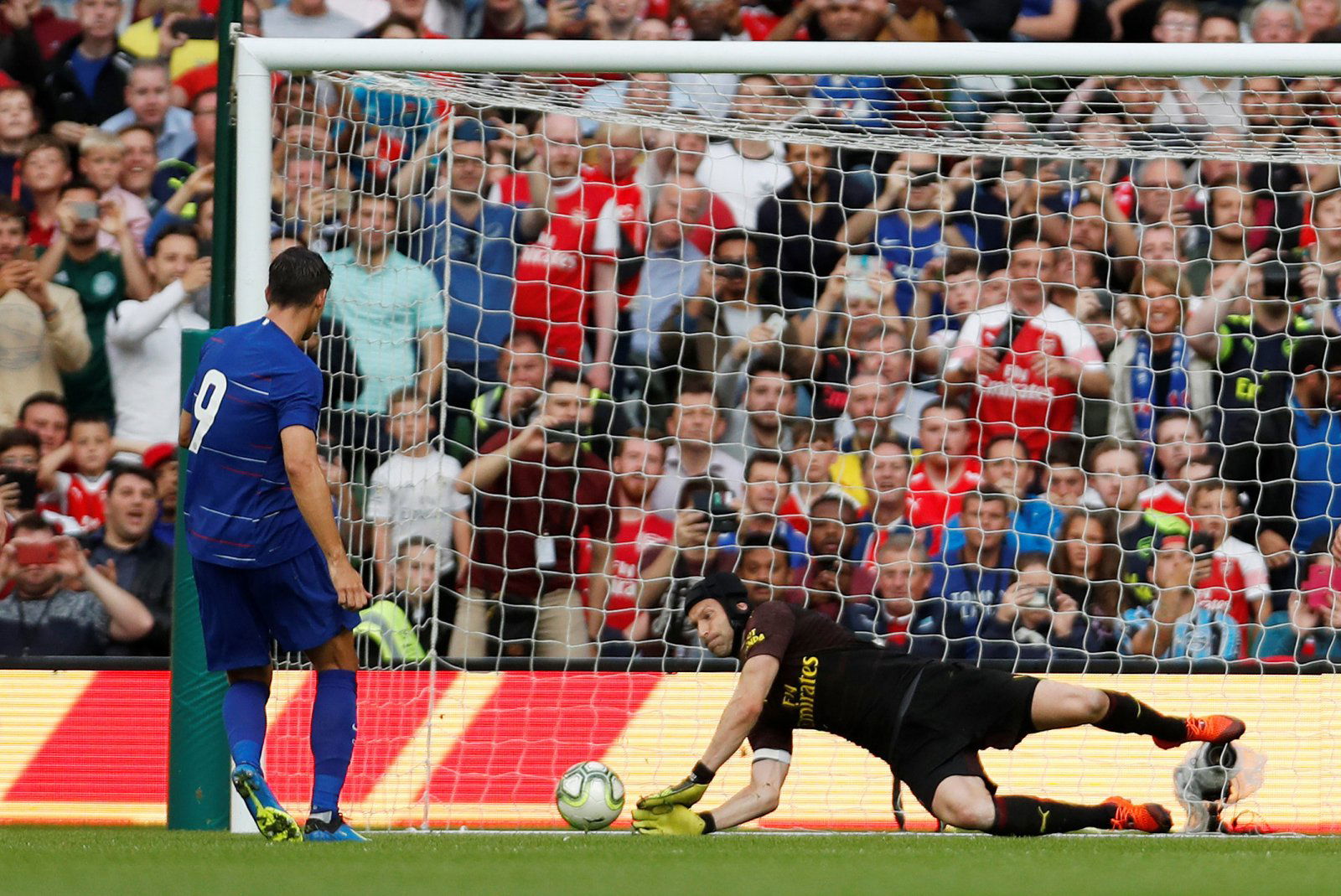 Alvaro Morata's lost his place at Chelsea, it seems. He's been injured over the last week or so, but in his absence, Eden Hazard has thrived as Chelsea's new number 9.
The Belgian put in brilliant performances against the likes of Man City and Brighton in the role, and now the Spaniard faces a fight to regain his place.
Whether he gets his place back this weekend remains to be seen, but Maurizio Sarri has confirmed – as per the official Chelsea Twitter page – that he's back in training. Though this is not proof that he'll be available for selection this weekend, it's fair to say that he's clearly on the mend.
Chelsea fans, however, have been as ruthless as ever online. In response to the news, a number of Chelsea supporters are clearly hoping that Morata stays away from the first team. Clearly unimpressed by his performances, most appear happy for the Spaniard to continue sitting out.
See what they've had to say below…
Please dont speak of morata again is floop dont dare play him, if you want us to loose

— Samuel Njuguna (@samprezoh) December 21, 2018
Tell morata go back home and rest you are still injur

— Never Give Up Blues (@dash_gadel) December 21, 2018
he is offside let him be.

— Ajwani (@AvinashAjwani) December 21, 2018
Please tackle Morata during training @ToniRuediger

— SY (@Sop_JerunG) December 21, 2018
Noooo!

— Rue_this_day (@Sulue925) December 21, 2018
He better not bring morata in… I think Morata should be released in January… He simply has nothing to offer Chelsea.. He's not getting any better

— hoccima (@Hoccima2) December 21, 2018
No not Morata, let him keep training for AC Milan

— Black and White (@lastacctsuspend) December 21, 2018
Tell Morata that it's so soon to return to training and he should rest well.. take his time…

— Ish Buvas (@ish_buvas) December 21, 2018
Thoughts?