Chelsea
Chelsea fans are full of praise for Alvaro Morata ahead of Arsenal clash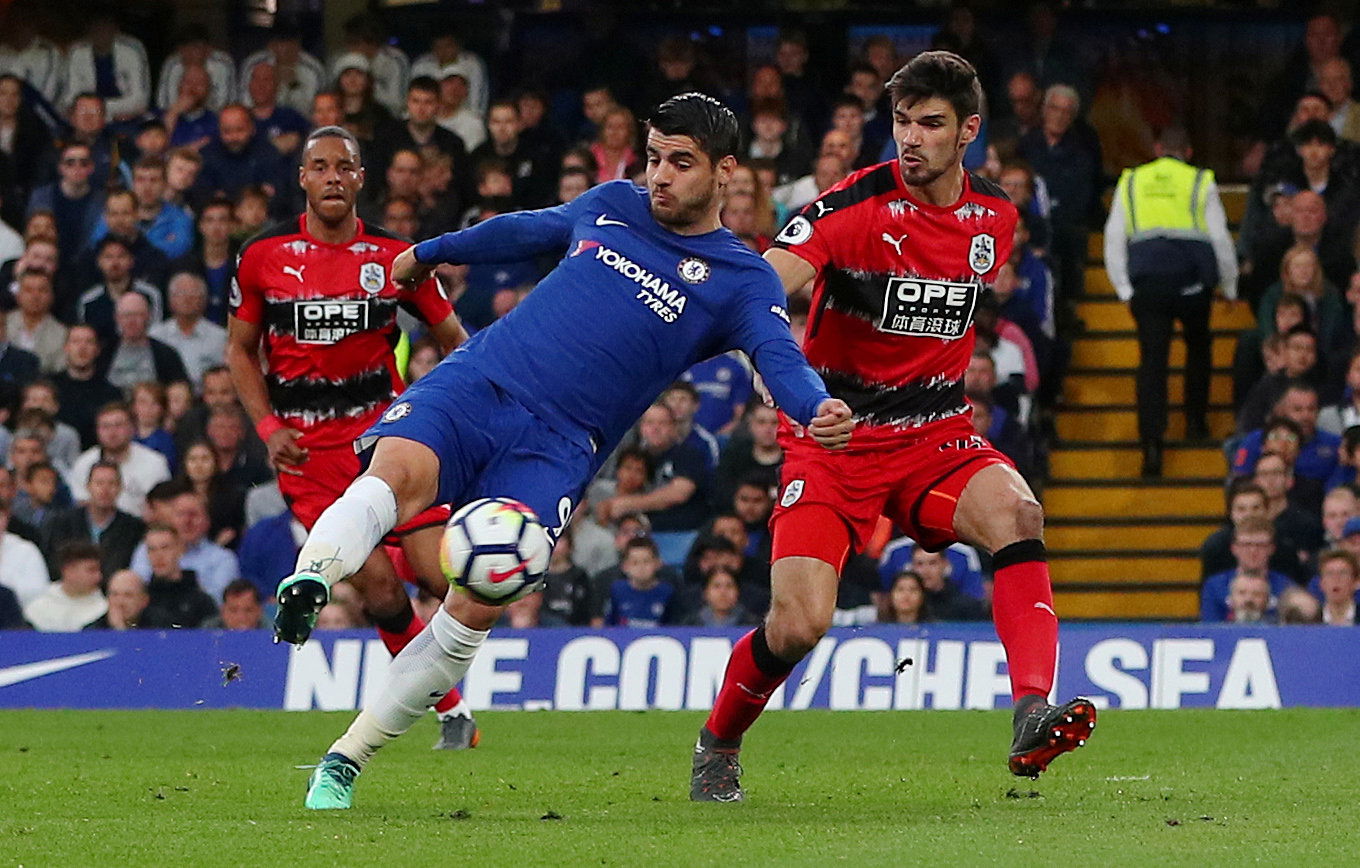 Chelsea are set to take on Arsenal on Saturday, and it's a fixture that is likely to help put down on a marker for how far the Blues can go this term. It's been so far so good for Maurizio Sarri, with a dominant win over Huddersfield on the opening day just what the club needed.
Ahead of Chelsea's next game, Maurizio Sarri has been discussing the fixture and his squad, and he spent a moment discussing Alvaro Morata.
In a show of faith for the Spaniard, Sarri described him as a 'great player' that is just lacking confidence, which is perhaps a sign that he will continue to be involved over the coming weeks and months.
Sarri states that he is not worried about Alvaro Morata whom he describes as a great player who only needs to gain some confidence. #CHEARS

— Chelsea FC (@ChelseaFC) August 17, 2018
Morata has been a divisive player since he moved to Chelsea, with inconsistent form making him an unpopular man amongst many fans of the Stamford Bridge outfit.
However, many Chelsea fans have responded to Sarri's comments positively, and they think that it's only a matter of time before the Spaniard is back to his best.
Morata, it seems, is a very popular man at Stamford Bridge these days.
Take a look at what they've had to say below…
Good, people need to get behind him instead of slating him 24/7.

— TweetChelseaUK (@TweetChelseaUK) August 17, 2018
Once he gets 1 he will get going it's just when is he gonna score 1

— CFC DAILY (@CFCDaily) August 17, 2018
Let's hope he starts banging them in soon

— Hazardinho (@SarriballEra) August 17, 2018
He doesn't have to worry. We are all worried on his behalf and for his sake!

— Salomon Beza (@dontsellKante) August 17, 2018
Please beg sarri to start him…..

— Emery-Ball (@Kiissh_) August 17, 2018
Always rated Sarri! What a manager. Best ITW

— Lewis (@ItalianCafu) August 17, 2018
I hope he scores goals tomorrow, with that he will grow in confidence

— Ugwuoke Victor (@therealvictor13) August 17, 2018
spot on. Confindence based player will bang 20 goals this season.

— FRANCO™ (@franconuteo) August 17, 2018
This is the best news I have heard today

— Perp_gr8t (@PGr8t) August 17, 2018
Chelsea fans – thoughts?
Let us know below!