Chelsea
Chelsea fans are fuming with what the club has posted online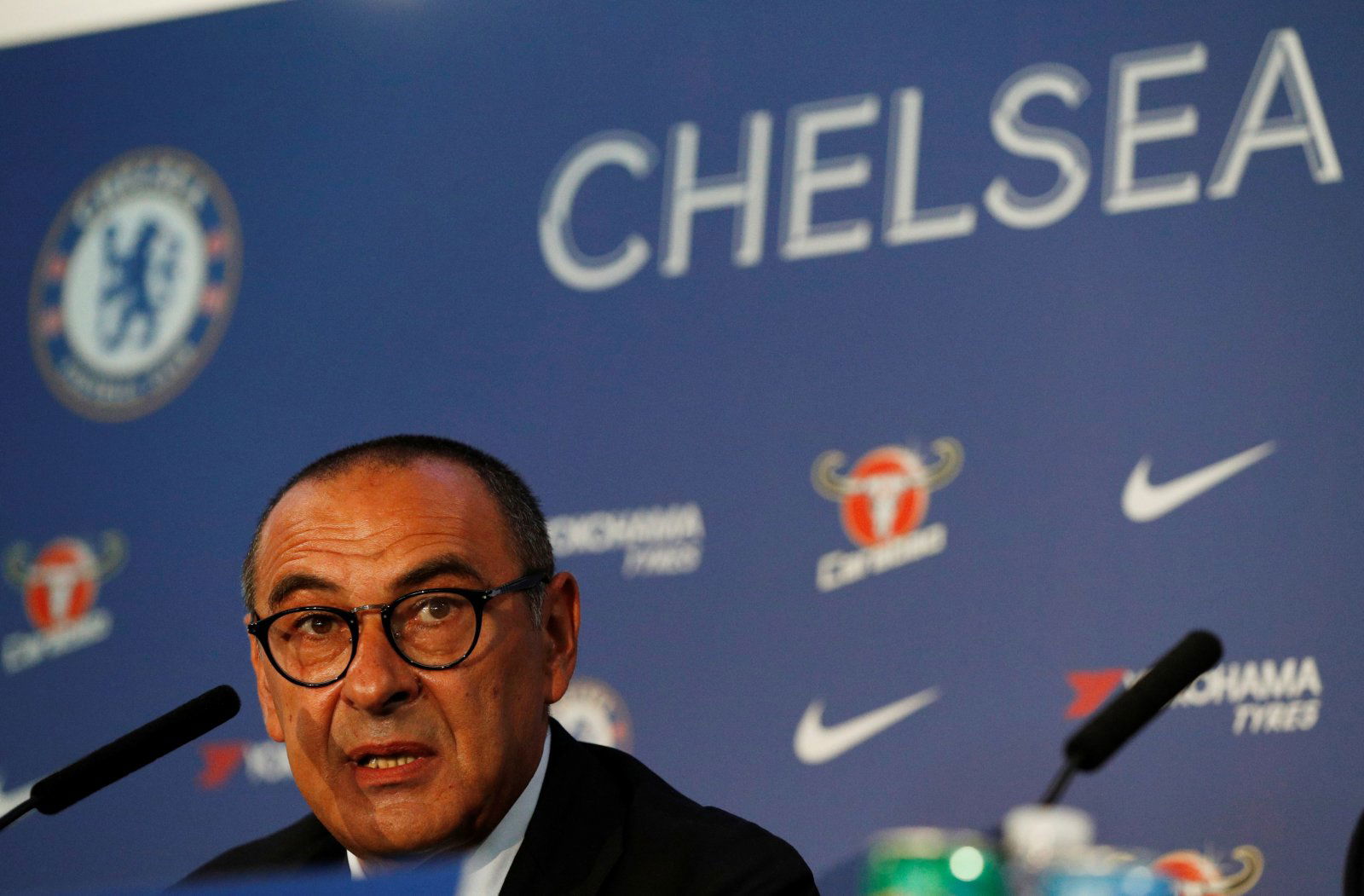 It's pretty terrible time to be a Chelsea fan. The Blues are struggling in the Premier League, and they're coming off the back of their most embarrassing result in years.
Despite beating Man City earlier in the season, Chelsea were destroyed at the Etihad on Sunday, losing 6-0 against Pep Guardiola's men.
Unsurprisingly, Maurizio Sarri isn't a very popular man as a result, with the Italian's unwillingness to make changes a real point of contention in particular. As he has all season long, Sarri refused to change his system against City despite the result, whilst his substitutions were no different either – with Mateo Kovacic coming on for Ross Barkley as he has on so many occasions this season.
Maurizio Sarri's thoughts after yesterday's game…

— Chelsea FC (@ChelseaFC) February 11, 2019
It's clear that something isn't working at Chelsea, and the last thing that fans want to hear following the game is Sarri's thoughts. Indeed, Chelsea recently shared a post on Twitter inviting fans to hear what Sarri had to say after the fixture, and in response, most fans just aren't interested.
Indeed, it's clear that their fury is too significant for them to listen to the manager. See below:
We don't want to know his thoughts

— Desmond.O  (@Desmond_Olusoji) February 11, 2019
I think Sarri has lost it all winning Huddersfield is not special or something but after winning Huddersfield he thinks he's on track Jorginho and Sarri out Kanye too his rightful position you can see how our midfield was yesterday not well organised… Sarri is not good

— Bale_Ibile (@Bale_ibile) February 11, 2019
The only thing we want to know regarding Sarri anymore is that hes been sacked! #SarriOUT

— TheMasterOfDisaster (@FrankieG_CFC) February 11, 2019
If he is not ready to change his pattern of, let him step down. He needs to apologise by beating United & city come 17th & 24th.
No more excuses.

— Joshua Egbuji (@egbujijoshua) February 11, 2019
Shame shame shame shame shame shame

— حمد فارس القطامي (@Hchelsawee) February 11, 2019
Waiting for Abramovic's thoughts too

— g o eric (@Everking19) February 11, 2019
Please fire that dude

— chikoe (@tkaychikowore) February 11, 2019
That was garbage from the whole we actually deserve better, not just words

— Bezalel (@Kaminwakarani) February 11, 2019
Zero tactics, always doing the same thing over and over and expecting a different result. Playing our best players out of position, same kick off routine, same subs every game.. Sarri is totally clueless, i fully blame the chelsea board for this collapse

— Devin H (@DevinHillstrom) February 11, 2019
Thoughts?
Like what the TT have on offer? Sign up for more notifications!