Chelsea
Chelsea fans are loving Sarri after Callum Hudson-Odoi decision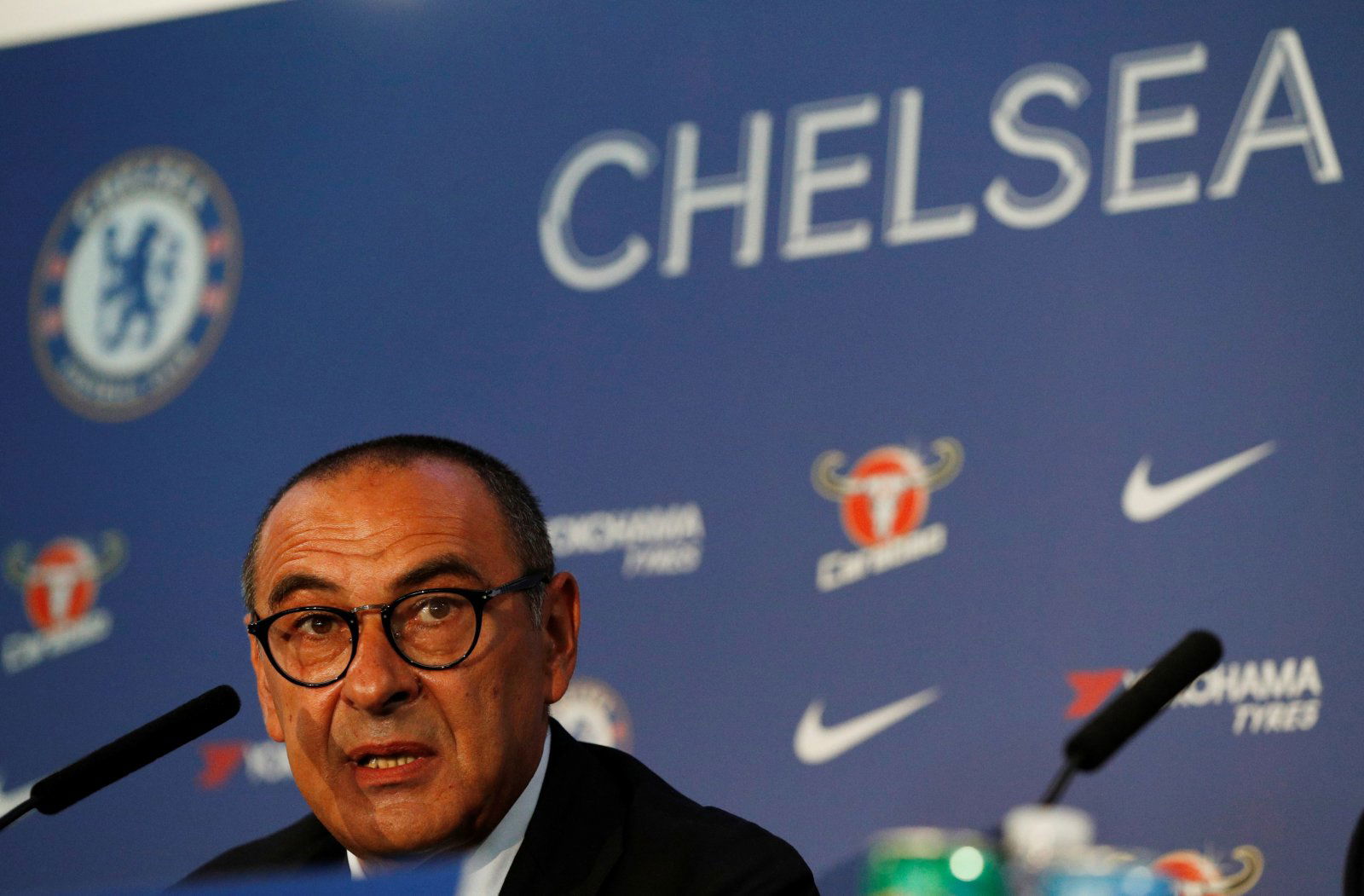 It's not often that Chelsea fans are able to get excited about a young player, but in the case of Callum Hudson-Odoi, they certainly can. The Englishman has, arguably, been the Blues' best performer during pre-season – having impressed with his excellent pace, technique, and above all, confidence.
He's more than happy to scream at his teammates when he's not given the ball, and when he does get it, he's able to move past top defenders – like Hector Bellerin – with relative ease.
Fortunately, it appears as though Chelsea fans will get more of a chance to enjoy him and get excited about him, as he looks set to be staying around for a while. Following Chelsea's game with Arsenal on Wednesday evening, Maurizio Sarri confirmed – via the official Chelsea website – that Callum Hudson-Odoi will be involved in the first team squad for the coming season.
'He will stay with us for all the season'

Maurizio Sarri has confirmed that @Calteck10 will be a member of his squad for the forthcoming campaign… https://t.co/YxZlRxhu6C

— Chelsea FC (@ChelseaFC) August 2, 2018
This is huge news for the Blues, as not only could it indicate that they won't sign any more attackers between now and the end of the window, but it also appears as though a youngster will finally be given a chance to impress. At just 17-years-old, he's got a very bright future indeed.
Naturally, Chelsea fans are delighted about the news, with many touting it as the best move they could have made this summer.
Take a look at what they've had to say below…
Like a new signing hearing that now we just need a new forward and and we are ready

— CFC DAILY (@CFCDaily) August 2, 2018
Manager of the season already.

— rabbidluigi (@rabbidluigi) August 2, 2018
best British talent in the world

— alex (@zayrxshad) August 2, 2018
Needs to start every game.

— David Hazeldine (@DavidHazeldine1) August 2, 2018
Best news ever…. Now sign a new LB and new striker

— N'golo (@HazardNgolo) August 2, 2018
Good decision! Well deserved! Callum Hudson-Odoi is ready for first team this season. #CFC

— Red Rose (@Roseangel009) August 2, 2018
Best teenager in the world.

— suleman wanjiku (@sulemanwanjiku) August 2, 2018
Finally a manager who will use youths in our squad. We have been waiting for hudson odoi to make it into the first team. good luck callum.

— Elias Monshyzadah (@EMonshyzadah) August 2, 2018
Good news

— abdul kadir (@7bajabirAbdul) August 2, 2018
Good. The news i want to hear.

— ℭ

Incredible news, truly earned

— Albert John (@albertjohnv) August 2, 2018



Chelsea fans – thoughts?
Let us know below!