Chelsea fans are taking aim at Willian on Twitter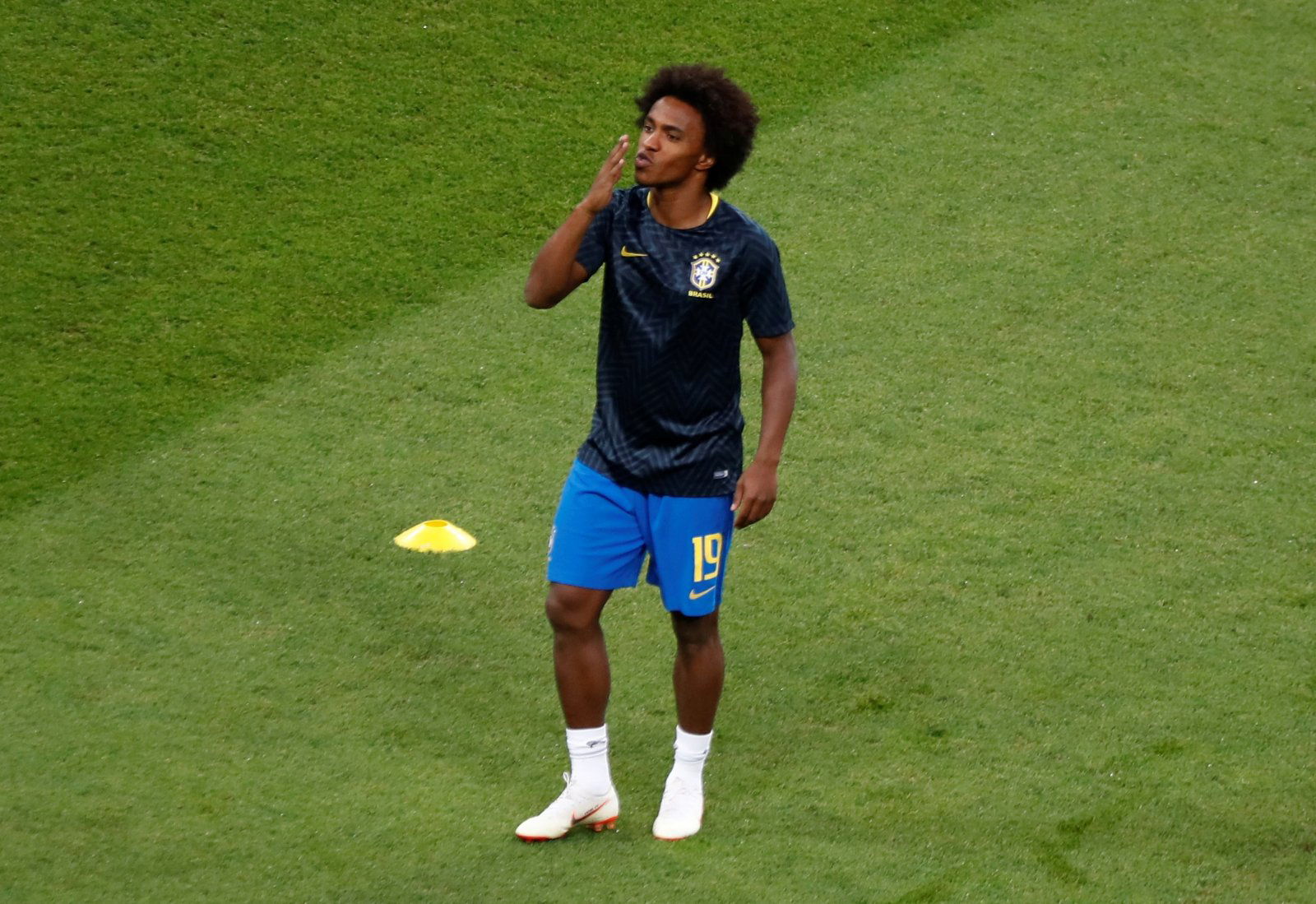 Chelsea have had a great start to the season, and whilst Maurizio Sarri was expected to take a while to adjust to life in the English top flight, he's had no such problems. The Blues have been far from perfect, but with three wins from threes, fans can't have too many complaints.
However, one thing that fans are complaining about is the presence of Brazilian winger Willian. Of course, the 30-year-old Stamford Bridge regular rustled a few feathers over the summer after erasing Antonio Conte from an image of Chelsea winning the FA Cup, and it appears as though many are yet to forgive him.
He's yet to really feature so far this season, with Pedro preferred thus far, though he has appeared from the bench. That being said, he's certainly been a regular at Stamford Bridge over the years.
Chelsea have been celebrating the Brazilian's arrival at the club, which was five years ago today (Tuesday), but Chelsea fans online haven't taken it too well.
We signed @willianborges88 five years ago today! pic.twitter.com/VPnB9ziGwv

— Chelsea FC (@ChelseaFC) August 28, 2018
Whilst some fans are thankful to Willian and appreciate his performances for the club, many appear very frustrated. Indeed, there are plenty of supporters that, simply put, want Willian to depart the club, whilst others are calling his signing a mistake.
Take a look at what they've had to say below…
Big mistake

— FK (@AidenAzzar) August 28, 2018
now sell him

— FL (@F_Lammie) August 28, 2018
Thanks for the memories but it's time to go.

— Hazardinho (@SarriballEra) August 28, 2018
Five years too many

— C (@ChristophCFCv2) August 28, 2018
Mediocrity ever since. Sell him for god's sake!

— Sarri-ball (@Sanjaysigdel) August 28, 2018
Sell him

— Jithin (@MJIjithin) August 28, 2018
Swap him with Martial in January please!

— SarriBall (@SapiBetina1111) August 28, 2018
sell him please

— Moneer (@Moneerese) August 28, 2018
And what a big mistake it was , goal and assist figures of a full back but he somehow thinks he's immune to getting benched

— Kung-fu Peni (@kojo_Peniel) August 28, 2018
5 years too long, time to go

— Sarriball (@UltraDragonGod) August 28, 2018
Chelsea fans – thoughts?
Let us know below!