Chelsea
Chelsea fans aren't happy with Alvaro Morata after Arsenal loss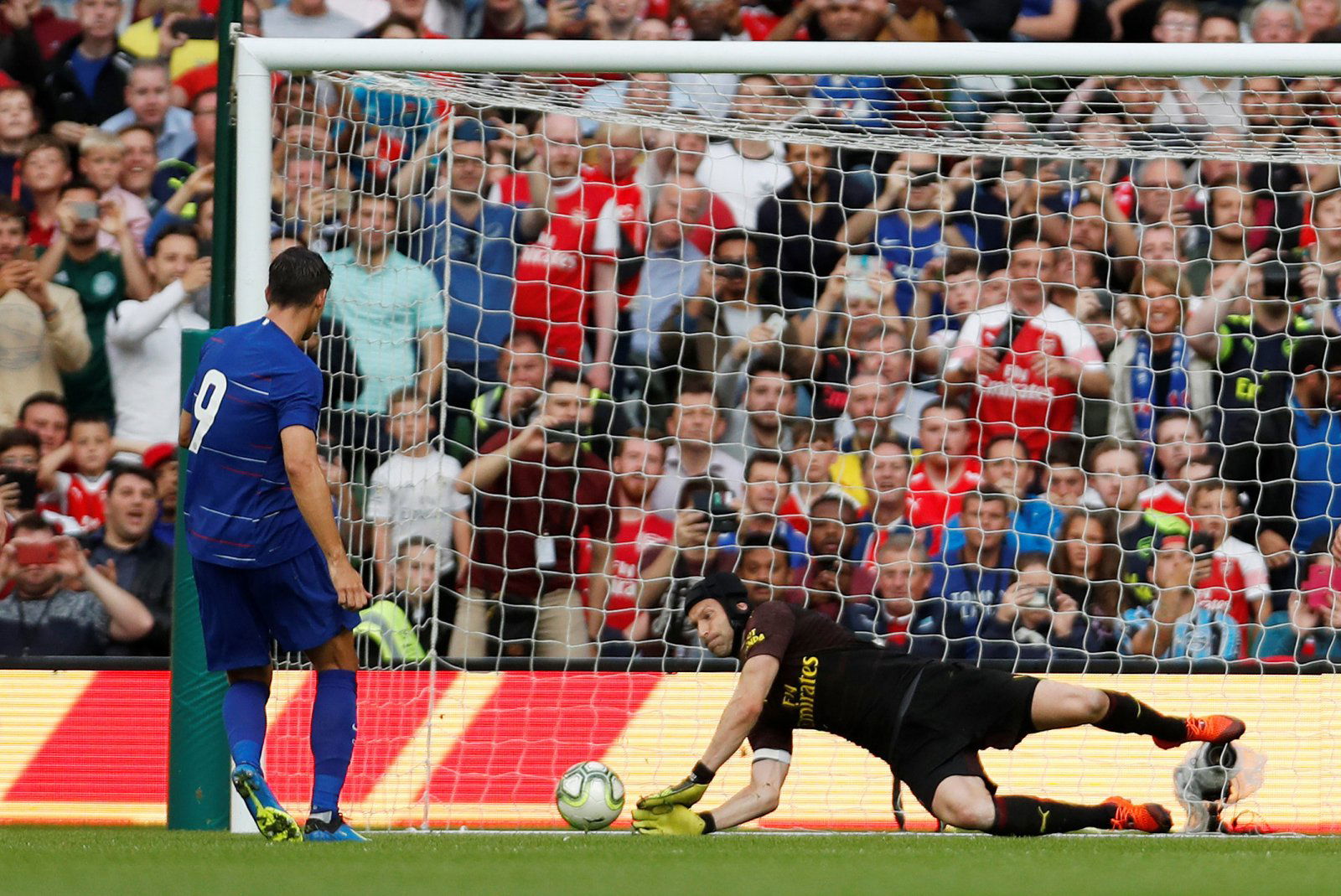 For the most part, Chelsea's pre-season campaign has gone well. The hardest test is set to come this weekend at the Community Shield, but Maurizio Sarri's men have done well against the likes of Inter Milan, Perth Glory and, more recently, Arsenal.
Unfortunately for them, they weren't able to bag a win against the Gunners on Wednesday night, with a late goal from Arsenal forcing the game into penalties – which the Blues unfortunately lost.
However, the game could have been wrapped up by that point, with Alvaro Morata missing a penalty in the first half to take the game to 2-0. Morata looked poor once again for much of the game before he was withdrawn in favour of Tammy Abraham, and that has, unsurprisingly, drawn the ire of many a Chelsea fan online.
Some Chelsea supporters have taken to Twitter to discuss the display more broadly, and many have centred in on Morata. With the Spaniard unable to score once again, he's the centre of attention – for all the wrong reasons.
Take a look at what they've had to say below…
#Morata simply isn't up to #CFC standards. Giving him more time won't help, we need to address striker role ASAP

— Ash Habib (@ash_habib) August 2, 2018
Morata must go @ChelseaFC #CFCinDublin #CFC

— Gohdwin Sennah (@SenaTweet) August 2, 2018
Can't believe I was naive enough to think Morata was a better signing than Lukaku #KingGiroud #CFC

— Harry (@harryoc96) August 2, 2018
Yesterday match vs Arsenal again showed that #cfc cannot start this season with Morata as the main striker. He misses lots of chances and falls at any slightest contact. Ditch him NOW or risk playing Europa in 2019/2020 season. We still have 8 days to sign a 20 goap a season ST

— Chuks (@futball_chelsea) August 2, 2018
Give chance to @tammyabraham he is better than morata…, @ConteBlueArmy @ChelseaFC @talkchelsea #cfc

— Naeem Mehta (@naeemmehta982) August 2, 2018
Hopefully wrong but Morata's penalty miss last night could define his season and not in a good way #confidencekiller #CFC

— Joseph Merrell (@joemerrell8) August 2, 2018
Tired off Morata- not Just the finishing. He loses the ball almost every time #CFC

— M&R (@MZRAJIB) August 1, 2018
#cfc we really gotta get rid of morata #Chelsea #chelseafc #CFCinDublin

— marvinstar (@marvinstarr) August 1, 2018
I feel so sad whenever I see #chelsea #cfc loose to #Arsenal it's a pity we didn't round this game in 1st half. Morata needs to up his game.

— Onyilo35 (@ilonwaa) August 1, 2018
Chelsea fans – thoughts?
Let us know below!