Chelsea: Some fans believe Jorginho got booked on purpose against Watford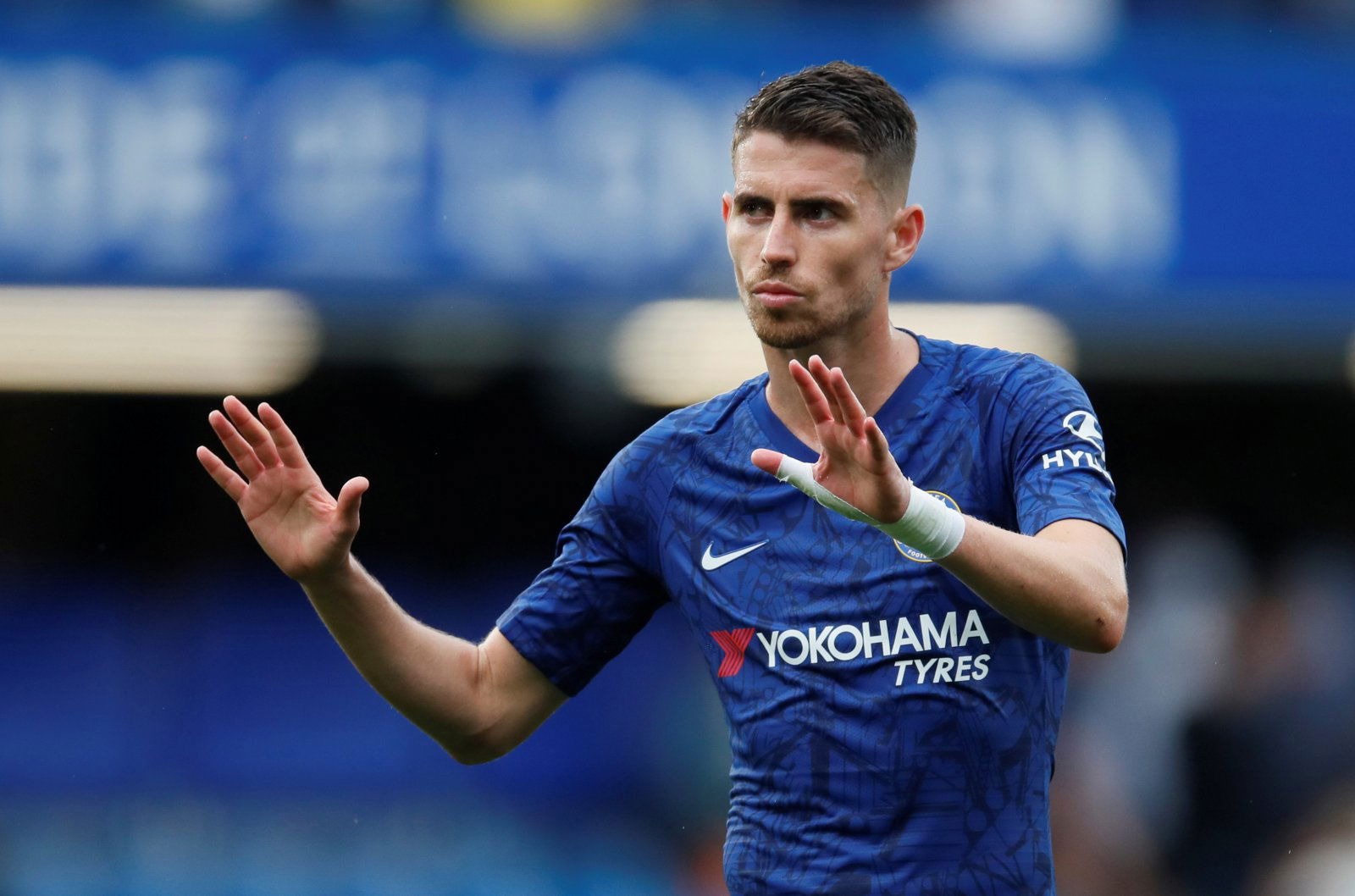 Jorhinho's assist for Tammy Abraham to dink in the first goal on Saturday evening was spectacular, but one other part of his game caught the eye of Chelsea fans. He picked up a yellow card in the 89th minute for time-wasting, and some fans on Twitter think he did it on purpose to serve his suspension before they play Man City in two weeks.
The Italian has looked twice the player he was last year, with him already having scored once and assisted twice so far this season. Last term, he bagged just two goals from 37 appearances and didn't make a single assist, and as one of the senior players in Frank Lampard's midfield, he's had to step up. He's started every Chelsea game this season, but his fifth yellow card so far now means he'll miss the home game against Crystal Palace next Saturday.
In reaction to the yellow card, Chelsea news aggregator CFC Daily tweeted, saying: "Anyone think Jorginho's Yellow was on purpose so he didn't miss the City Game??", and the replies suggested other fans were on the same page too regarding the 27-year-old. Chelsea travel to the Etihad Stadium on November 23.
Anyone think Jorginho's Yellow was on Purpose so he didn't miss the City Game?? #CFC

— CFCDaily (@CFCDaily) 2 November 2019
You can see some of their reactions to the tweet below:
Looking at his reaction after he got it 100% it was intentional

— ☬ÀÑKÍT☬ (@humorousdude) 2 November 2019
Definitely. I was telling a friend while watching the game that Jose would have told him to get the card and miss the next game in other to play the city game and not up to 5min he got the card.

— Bobby (@oshio92) 2 November 2019
It's on purpose. He tried to get himself the yellow in his altercation with deulofeu. When the ref miss that, he deliberately took the Long free kick delayed. Usually mount would take these kicks

— gurucfc (@Pulisic10CFC) 3 November 2019
I feel like it was. He turned and looked at Lampard then got booked and walked away from the free kick 😂😂

— Fatma (@FatmaCFC93) 3 November 2019
— FranCfc🏴󠁧󠁢󠁳󠁣󠁴󠁿🇨🇦 (@chelseafran) 3 November 2019
Possibly. Now hope we don't drop points against both Palace and City.

— M (@mehul88) 3 November 2019
Chelsea fans, who do you think should play in midfield against Crystal Palace with Jorginho suspended?