Chelsea fans call for Hazard contract extension following FIFA award nomination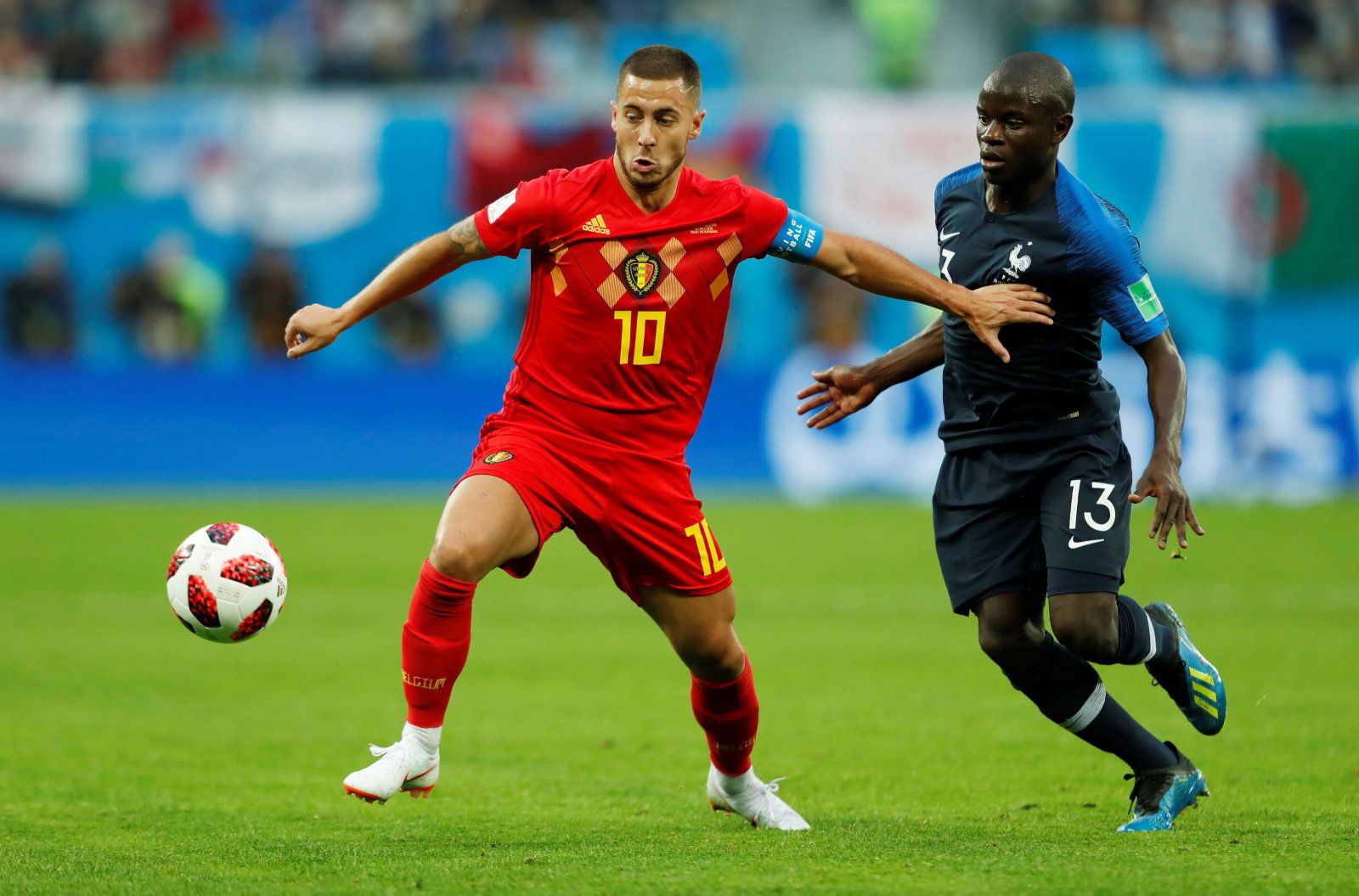 Eden Hazard's future has been a big topic of debate over the last few weeks, and with good reason. Though he has a contract at Stamford Bridge for the next few years, he's yet to sign an extension at Stamford Bridge, and he's been linked with a move to Spain as of late.
Naturally, then, Chelsea fans are eager to see their club sign him down to a new deal, and they've made those demands clear over on Twitter.
Chelsea recently congratulated Eden Hazard for his nomination for the Best FIFA Men's Player 2018 award, and they shared the article on their official Twitter page.
Well deserved, @HazardEden10! https://t.co/lYgSRTC1tF

— Chelsea FC (@ChelseaFC) July 24, 2018
Predictably, many fans were quick to respond, and they come with one message – offer him a new contract!
Hazard has been sensational for Chelsea over the last few years, offering brilliant ability going forward, fantastic set-pieces and game-changing moments of quality that have regularly won Chelsea major games. Losing him, then, would be a huge blow for the club
See below, then, to hear what Chelsea fans have to say about the Belgian's long-term future in light of his recent nomination…
Now give him a contract

— вне форума (@tatticadisarri) July 24, 2018
new
contract

— (@LoftusCheek_) July 24, 2018
New contract would be well deserved too

— Jamal (@carefreejamal) July 24, 2018
Ffs I though he signed a new contract

— SarriTweetss (@SarriTweetss) July 24, 2018
SIGN HIM UP

— Loftus-Cheek Fan (@RadiuT) July 24, 2018
Announce Contract Extension!

— Kamran Musstafa (@kami3012) July 24, 2018
new contract

— Make Bulka Number 1 (@Dhruvvvvvvvvv) July 24, 2018
contract extension please. Don't disappoint us and shame us around the world. Keep Hazard and kante no matter what

— Daniel ukanwata (@ukanwata) July 24, 2018
GIVE THE MAN A NEW CONTRACT!!!

— . (@JorginhoVersion) July 24, 2018
-Now make sure he doesn't leave!!!

— Wandile (@itsdeepbrazo) July 24, 2018
— Ashley Barton (@Ashleyb2012) July 24, 2018
Chelsea fans – thoughts?
Let us know below!