Chelsea fans have a message for Stamford Bridge favourite Eden Hazard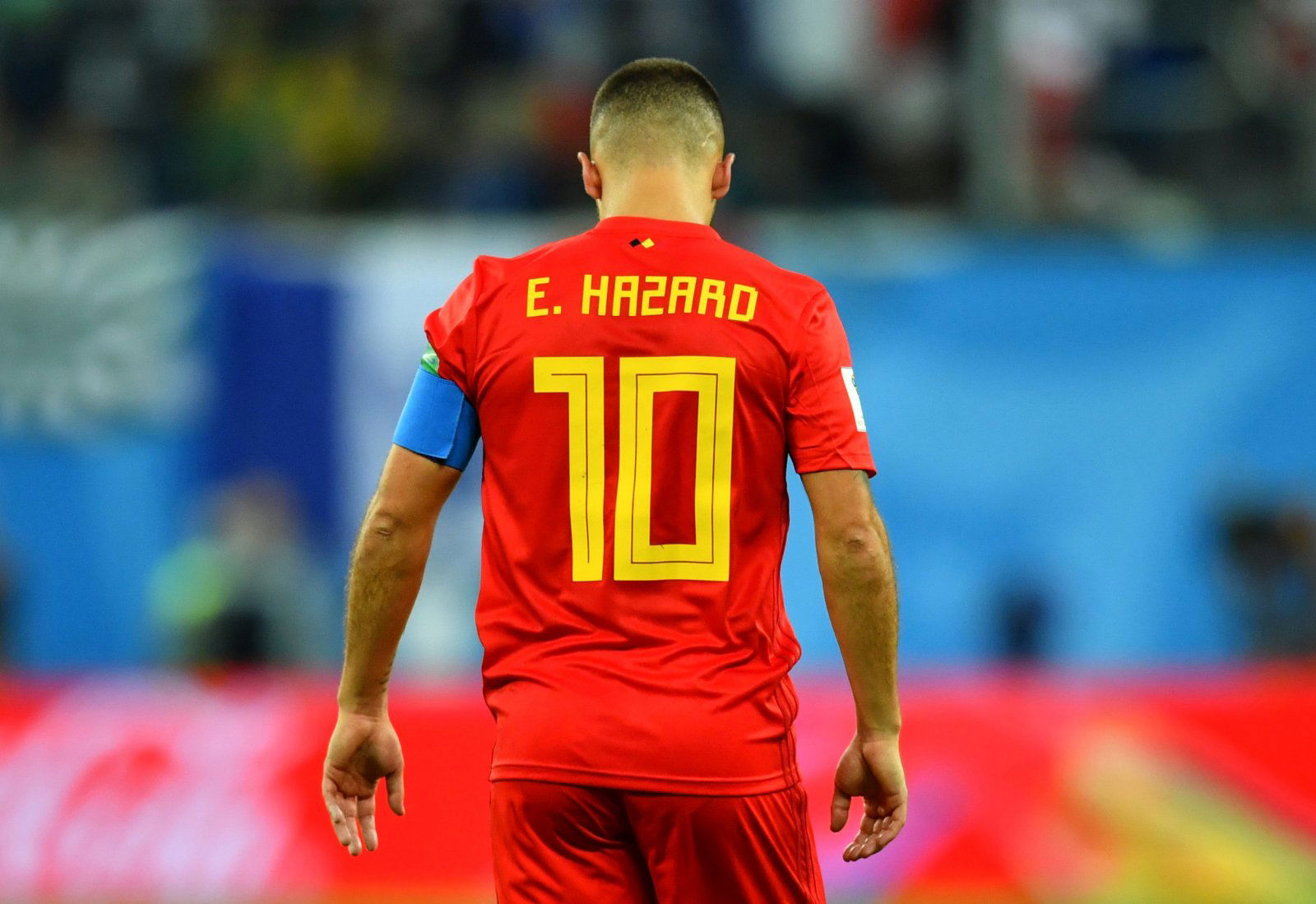 Nobody at Chelsea at present commands the respect that Eden Hazard does. Since moving to Chelsea from Lille, the little Belgian has built up a reputation for being one of Europe's best players.
From scoring goals to assisting them to becoming a natural favourite amongst fans and managers alike, Hazard is a man that can do no wrong at Stamford Bridge.
Unsurprisingly, then, he's a hugely popular figure at the club, and his latest comments have gone down very well indeed.
Hazard has recently reaffirmed his commitment to the Blues by saying 'I want to score more goals for this club and try to be a legend like Lampard, Terry and Drogba'.
That, seemingly, implies that Hazard wants to remain at the club long-term, and it's fair to say that that's a popular sentiment amongst supporters.
In response, many Chelsea fans have sent their own messages to Hazard, and they're generally along the same lines – they all want him to stay at the club, as you can see below…
Wouldn't want anyone else wearing the number 10. World class player and professional

— SamirCFC10 (@Samir82410) December 27, 2018
Extend your stay man…. You are on track to being a club legend.

— Lampardinho (@ihyosuji) December 27, 2018
Already a club legend!

— James (@JamesWoodhall) December 27, 2018
Already A Chelsea Legend For Me.

— Javairia (@crankydude07) December 27, 2018
Don't think you are too far behind them Eden

— Dino Pacella (@dinopacella) December 27, 2018
Already a legend, we need you Eden
New contract please#KTBFFH

— IBRAHIM YSANI (@officialysani) December 27, 2018
Give him a new contract extension for 5 year. No, forever i mean.

— Ⓑ (@bayupras__) December 27, 2018
Already a legend, Eden is being humble

— Darth Vardhan (@darth_vardhan) December 27, 2018
Eden stay in Chelsea. You is will Chelsea legend

— Ali Hazard (@AliHazard19) December 27, 2018
Thoughts?