Chelsea fans have found their Alvaro Morata replacement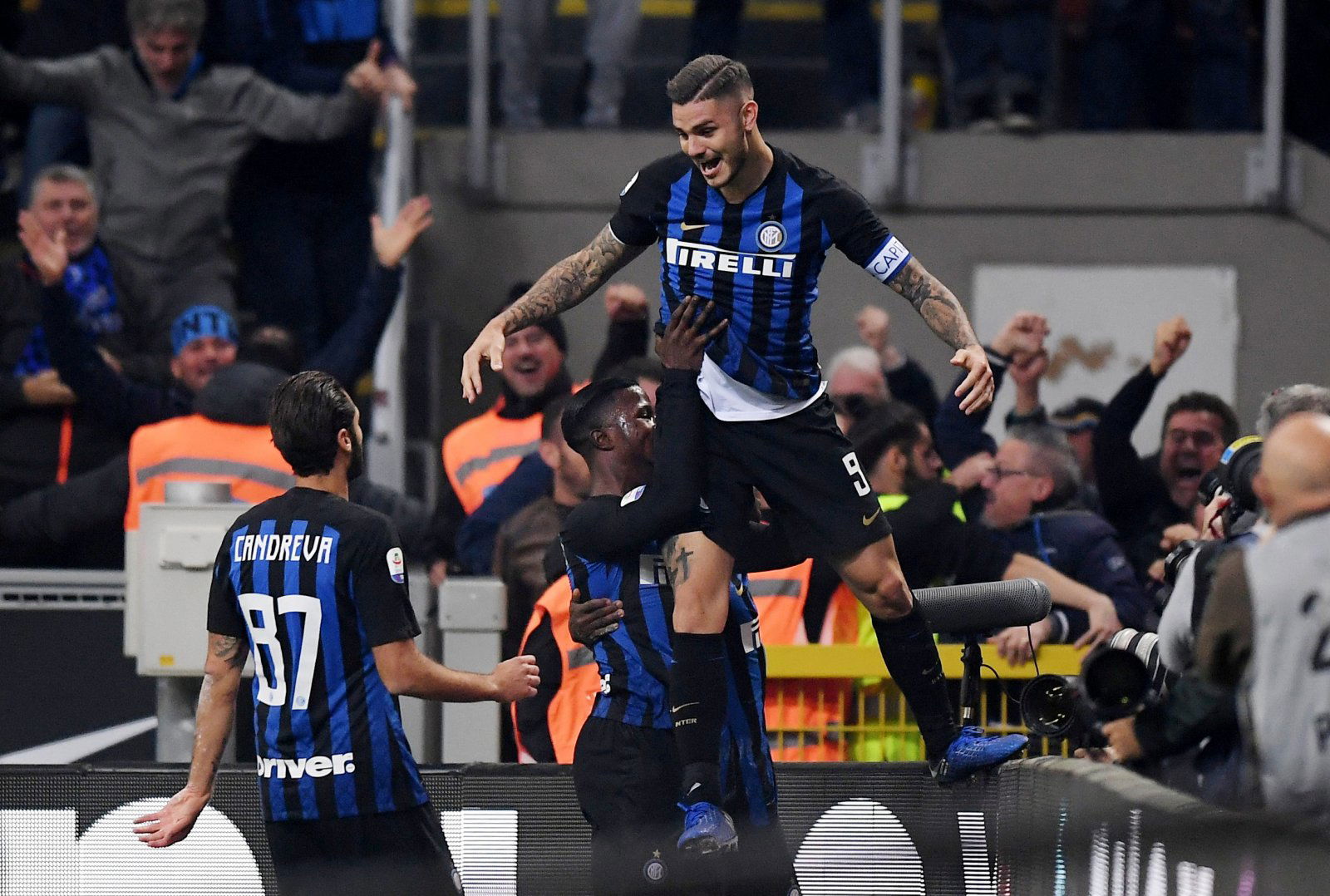 Time and time again, week after week, Chelsea's flaws have been exposed. Maurizio Sarri's men have picked up a few good results, but marginal wins can't help to hide the clear flaws within the squad at Stamford Bridge.
It's painfully obvious that neither Alvaro Morata, Olivier Giroud or, indeed, Eden Hazard are capable of leading the line at Stamford Bridge long-term, and that's something that Maurizio Sarri must fix.
Who the manager decides to bring in, or indeed if he even decides to bring someone in, it's fair to say that they'll have a big task on their hands. Goals are hard to come by in the Premier League, and it will be no easy feat.
Chelsea supporters, however, have seemingly found the man that they want. Over the last day or so, loads of Chelsea supporters have been discussing their side's need for a new forward, and the man they want is Mauro Icardi.
The Inter Milan man has been in sensational form over the last few years, and at this point, he's one of the best in Europe. See what fans have said below…
Icardi to Chelsea… We desperately needs a lethal striker as soon as possible

— stanleychimex (@stanleychimex1) December 27, 2018
If Chelsea sign icardi as soon as it's announced on sky sports news I'd prob celebrate like I did the 2012 CL win

— JT26 (@joesarri91) December 27, 2018
We've had a CF problem for a while, last time we suffered for 3 years before we bought Costa. They have to go all in for Icardi

— Yoghurt (@TheChelseaTalk) December 26, 2018
Hazard with his 100th and 101st goal for Chelsea! Now just need Icardi! #Chelsea #Hazard

— Spaceboy (@Spaceboy12321) December 26, 2018
I need Icardi at Chelsea as much as I need oxygen. #CFC #Chelsea https://t.co/jZ7IsHOONJ

— ForeverBlue (@sazio1984) December 26, 2018
If we buy Icardi in May I'm getting a Chelsea tattoo

— Drip$tar (@ProTwoolz) December 26, 2018
C'mon Chelsea. Icardi hit the bar straight from kick off in the Inter game.

— RichardFC (@SlimSarri) December 26, 2018
Higuain to Chelsea ? Icardi is a better fit tbh

— MAC-J (@MacJ_Junior) December 26, 2018
Icardi to Chelsea needed ! https://t.co/LxDDn9468f

— MessiMantra-ॐ (@Sathish_Cule) December 26, 2018
Thoughts?