Chelsea fans have sent a harsh message to Stamford Bridge man Willian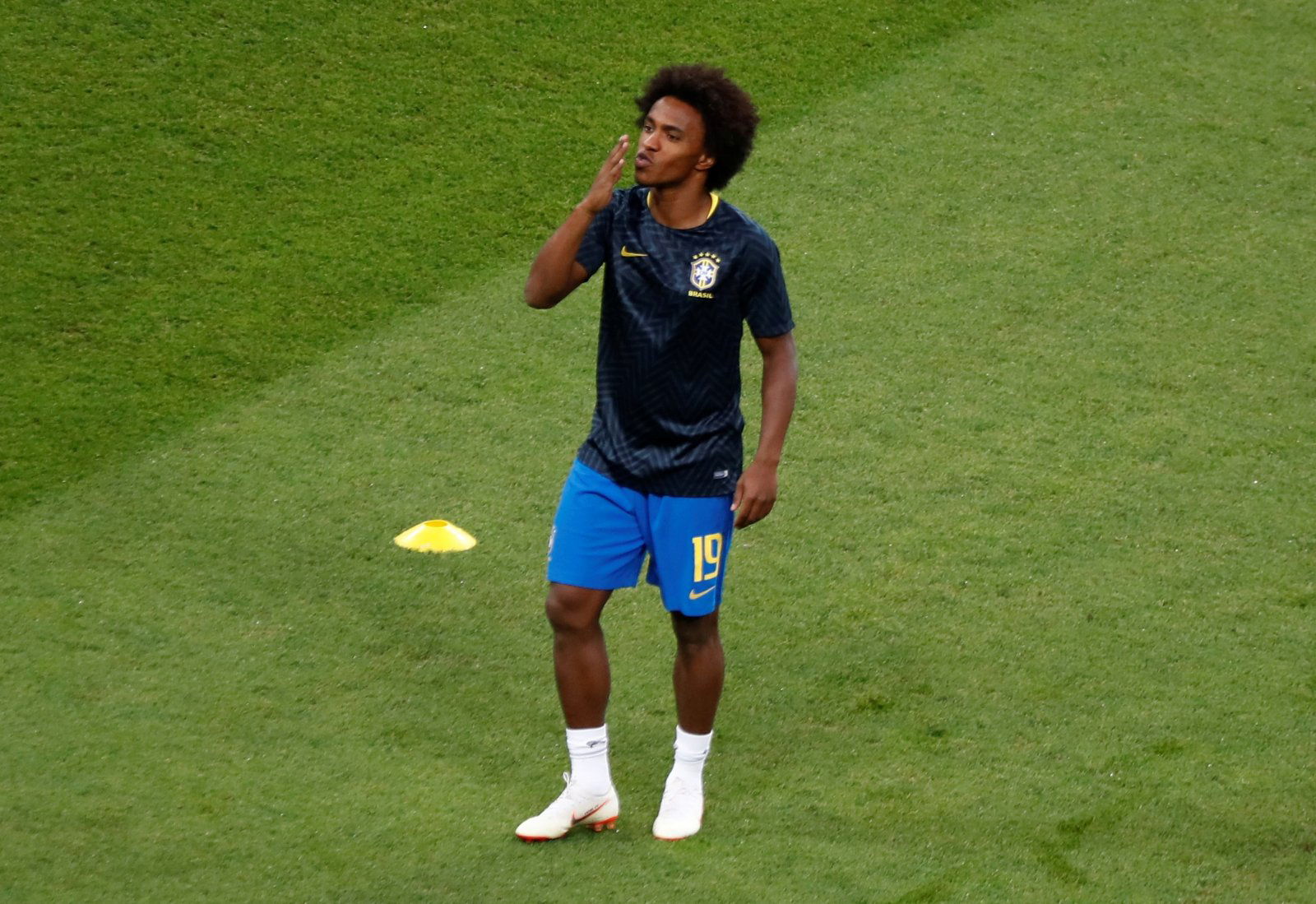 Chelsea's squad is full of talent, and Willian is certainly up there with the best of them. Since moving to Stamford Bridge, the Brazilian has been somewhat inconsistent, but on his day, there is truly nobody better.
Indeed, from his set-piece ability to his incredible acceleration, Willian is a player that any team would be lucky to have, but it seems as though many Chelsea fans just don't see it like that.
Willian recently spoke out about Chelsea's form, and he's suggested that extra consistency is needed at Stamford Bridge if they're to mount any sort of credible challenge this term.
'We have to continue in the same way now, we cannot go up and down anymore.'

@willianborges88 pic.twitter.com/W6VOdQ5BJW

— Chelsea FC (@ChelseaFC) December 27, 2018
In response, however, many Chelsea supporters have come with a very cynical message. They believe that in order for the club to achieve that goal, Willian can't be involved.
It must be said, for all of his qualities, Willian is somewhat inconsistent, and this is clearly something that fans have picked up on. Whilst Chelsea can always rely on Eden Hazard to pick up a goal or an assist, Willian can often have weeks in which he makes relatively little impact.
As a result, he's not a very popular man at the moment, as the messages below suggest…
Yeah, of course but without you

— anis (@vnisss) December 27, 2018
Worst player in the history of Chelsea Football Club. Needs binning this January

— Rnjn (@IAMRnjn) December 27, 2018
You are the reason we have downs.

— Dan (@Dan_Jones2) December 27, 2018
Single handedly pulling the team down ..

— Chinwe (@mizz_xpress) December 27, 2018
He's the only one bringing us down. Benching him would help us stay up

— kay (@wannyfelix) December 27, 2018
Best chance for that to happen is if you go to China in January

— Something (@the_other_87) December 27, 2018
Leave the club

— McDaniels 2019 (@hazard_goat) December 27, 2018
GETTOUT

— Willian Out. (@alan_vieze) December 27, 2018
This guy is no longer interested in this Club. Sell him

— Hilary (@Doly_Pop) December 27, 2018
We'll start heading down if you keep getting in the starting 11. Get out of my club

— Nathan (@MainstreamWeeb) December 27, 2018
Thoughts?