Chelsea fans on Twitter are convinced Tammy Abraham can solve their striker struggles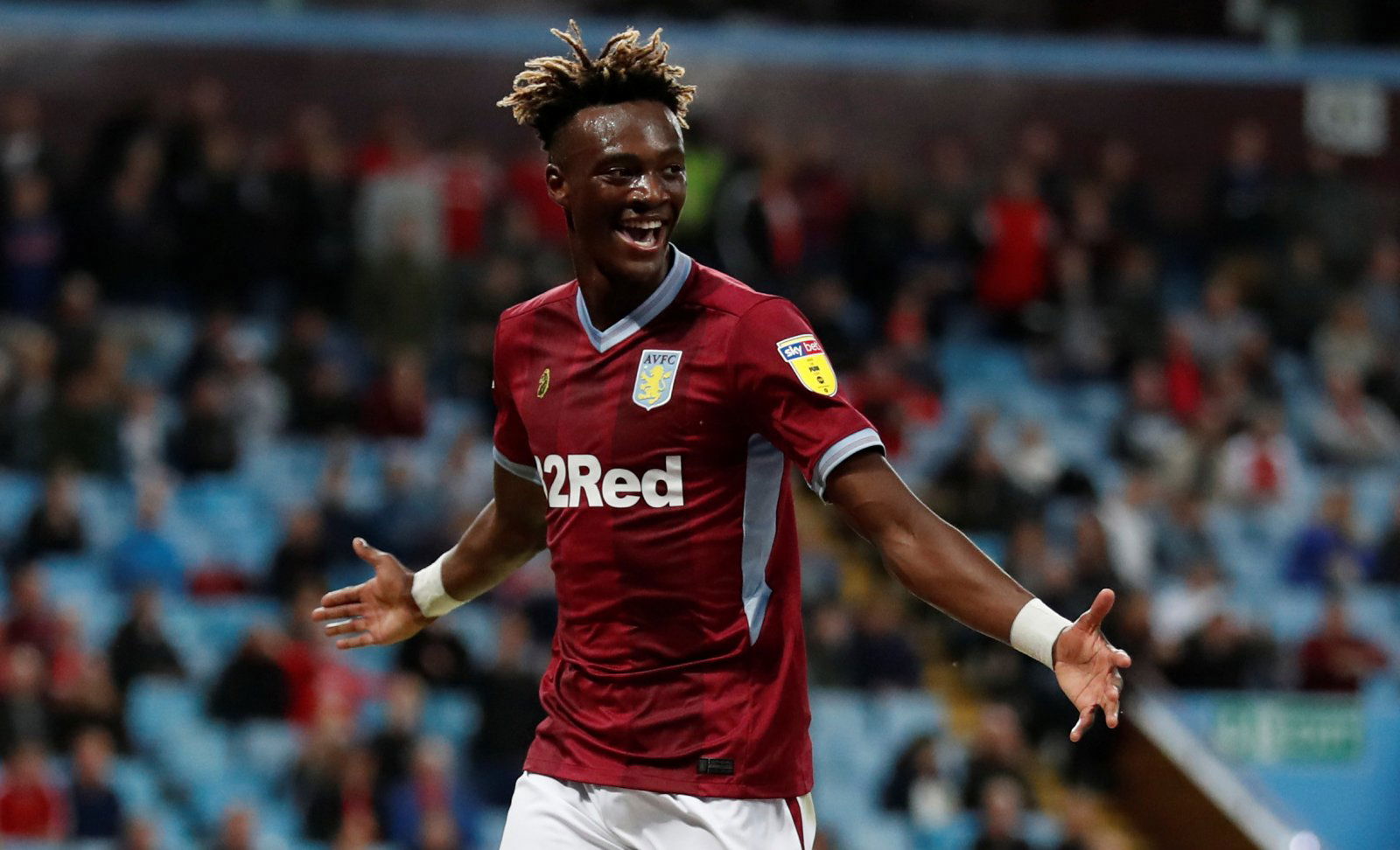 There is nothing new about Chelsea's struggles for a striker. Down the years they've had a whole handful of flops. From Andriy Shevchenko and Fernando Torres to Olivier Giroud and Gonzalo Higuain, they just cannot get the right #9 in. As the Blues continue looking though, the answer could be right in front of them in Tammy Abraham.
Tammy Abraham – Chelsea's striker solution?

Likes and RT's appreciated and make sure to follow me for more comps, also let me know down below what you think about Tammy Abraham! pic.twitter.com/pxjSLkfDfO

— Pys (@CFCPys) May 25, 2019
Tammy Abraham continues to score goals for fun when on-loan. He may have struggled in the Premier League with Swansea, but that Swansea side was woeful and created very little for anyone to score, so it can't be all Abraham's fault. At Aston Villa this season he's been a whole lot better and now the questions are being asked: Could Abraham be the club's next Diego Costa or Didier Drogba?
The young English hitman, should he stay at the club and prove to be a success, would tick two boxes in one, as not only would be the answer to their obvious striker crisis, but he also qualifies as a homegrown player. At the age of just 21-years-old whatever happens the Chelsea man will have a bright career, be it if Chelsea use him or decide to cash in on his services, although with an impending transfer ban they'd be stupid not to give him a chance.
You can read the Blues' calls for Abraham to be used here:
Looking at these goals he's not very technical but his positioning in the box is next to none

— Paul 'The 12TH MAN' (@PCrow19) May 25, 2019
There's no good reason why he doesn't deserve the chance. Can't tolerate any more "he doesn't have the level" nonsense. He excelled this season, what more can he do. Same goes for Mason and Reece. They're doing everything right, of course they deserve the chance.

— Daniel (@ScandicAtheist) 25 May 2019
No matter what team, what competition, what level, club or country ….. give him the service & the goals will come.

It's time for Tammy!

— Chelsea Mike (@247ChelseaFC) May 25, 2019
Pace, power self belief technically talented. Just see if he can translate that to his club form.

— Shaun Buchanan (@ShaunLWOSworld1) May 25, 2019
Better prospect than Higuain and Giroud for sure

— Yani Chalkias (@YaniChalkias) May 25, 2019
What a beast

— Tomi Adelaja (@Prettythinnggg) 25 May 2019
Is it just me or is anyone getting some shade of Diego Costa here?

— Ayo_Timilehin (@TallThinTimmy) May 25, 2019
The Blues cannot be faulted for wanting to see Abraham shine at Stamford Bridge next season and the youngster certainly deserves a chance.