Chelsea
Chelsea fans on Twitter dying to see Zidane replace Sarri as Blues boss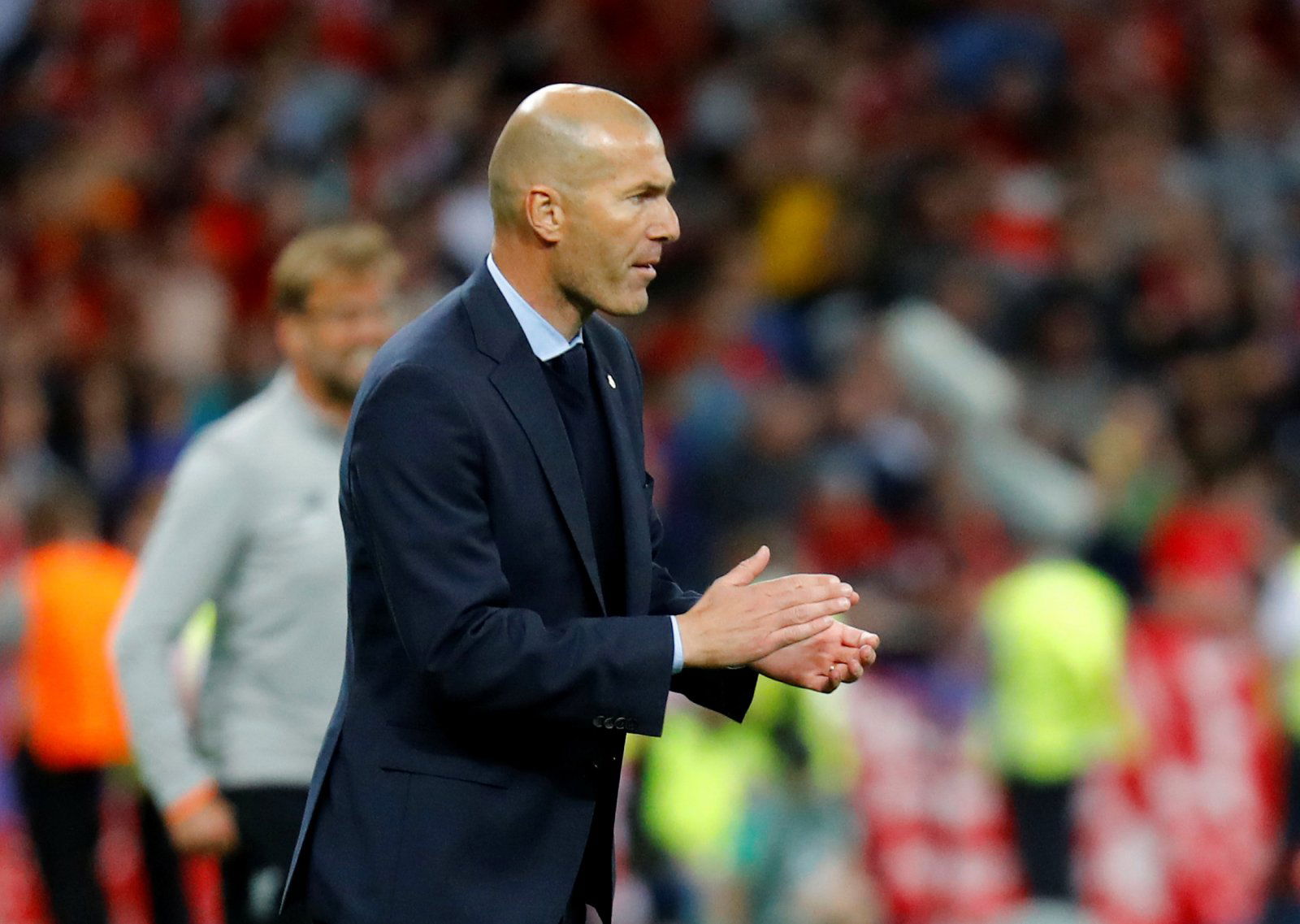 Following Chelsea's FA Cup fifth-round exit at the hands of Manchester United, Maurizio Sarri looks to be on the brink.
And according to Sky Sports, the Chelsea board have already started discussing potential successors for the Italian should he be relieved of his duties with both Zinedine Zidane and Frank Lampard being considered.
Given the mess the Blues currently find themselves in, it remains to be see whether a coach of Zidane's profile would be willing to take to the Stamford Bridge dugout, while Lampard will also have some concerns given how volatile the job is and how early he is into his managerial career.
Still, given where their season is heading, the west London club have made the right choice by considering their options. Things simply cannot continue the way they are going under Sarri.
You can have a look at what Chelsea supporters have had to say on the ordeal below…
Only man I'd want to replace sarri is zidane

— Hazard FC (@burnerszn_) February 19, 2019
Get it done already pls!

— CHEF×Tee™ (@Toluwae_) February 19, 2019
Wouldn't give it to Lampard yet let him learn the trade a bit longer at Derby.Right now Zidane looks like the best short term solution and will ensure Hazard stays at the club

— JW (@jack_carefree) February 19, 2019
I want zidane

— mido (@Midoahmed01) February 19, 2019
Frank still growing at Derby. Appointing him to come fix this would ruin his career. Zidane would give us hope but it would also mean Chelsea need to spend.

— Sinethemba Mbatha (@SnezzyMbatha) 19 February 2019
I love @Lampard to be his team but I guess @Zainedine is more experienced and kinda helpful if all players be on mood.

— Sajed (@Sajed30816835) February 20, 2019
Zinedine zidane to be the next Chelsea coach. Sarri was a mistake

— vally viet (@mwalumavallery) February 20, 2019
Zidane is best for my opinion he can change the squad….and can atleast tacticaly improve.

— Michael (@CBN_MICHAEL) February 20, 2019