Chelsea
Chelsea fans on Twitter hijack club post to demand Willian departure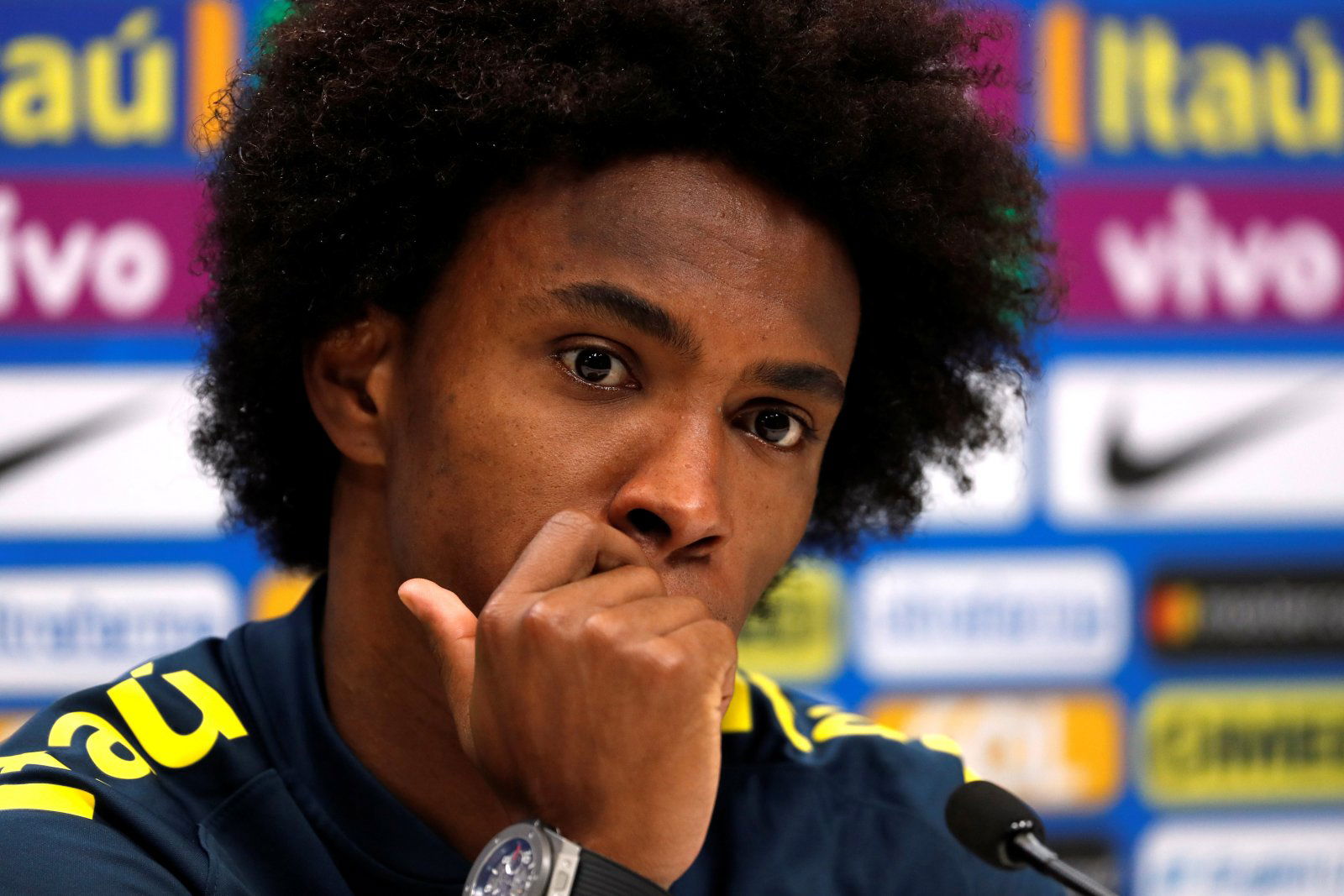 When Chelsea fans decide that they don't like a player, they go in on them, and Willian is currently feeling the full force of that at the moment. The Brazilian winger has got bags of talent, but after a few lacklustre displays and some comically bad free-kicks, the Blues have gone to town on him, demanding he's let go in response to their club's post showing off his ability from dead-balls.
.@willianborges88 earlier today… pic.twitter.com/mAdtBRoL0t

— Chelsea FC (@ChelseaFC) 12 December 2018
There are plenty of teams out there who would absolutely love to have a winger like Willian in their ranks. The 30-year-old winger is good with both feet and whilst he's yet to hit the heights he's capable of this season, with a meagre three goals and five assists in his 23 appearances, it's extremely harsh that they're demanding an exit for a man that they once used to sing about for the way they pipped Tottenham Hotspur to his signature.
If Maurizio Sarrio was to heed the calls of the Chelsea fans and offload Willian in January, it's hard to see who the club could possibly look to bring in to replace him. Also, the Brazilian provides an excellent rotation option from the bench to come on against tired legs when he doesn't start, so whilst the fans may not want him around at Stamford Bridge anymore, they should at least be open to keeping around and just minimising the role he plays.
You can read the savage Chelsea fans' desperate calls for a Willian exit here:
Get out of my club.

— Pys (@CFCPys) December 12, 2018
Fraud

— Eren Yeager (@BoSsINg_BoSSEs) December 12, 2018
Don't care, get him out my club

— Martell Dublin (@martelldublin) December 12, 2018
Cool, now sell him, we do not want him at our club. The club needs a world class right winger or else we will lose an elite left winger.

— grande (@grandeisdead) 12 December 2018
To bad he can't do that when it counts in games

— Michael James Kelly (@ihateyanks27) 13 December 2018
LEAVE.

— Sasha Alani (@SashaAlani) December 12, 2018
We don't care… Willian OUT!!!

— Mfanga (@FrankMfanga) December 12, 2018
How many times do i have to tell you?
Do not post about Willian! This guy gives me a headache!
Get him out of here!

— honesthardwork (@honesthardwork) December 12, 2018
Nothing player

— Kepa (@loftusKepa) 12 December 2018
The Blues have been far from subtle in their calls for Willian to be binned, and they'll just be praying that Sarri has plans for the winger in January.
Like what the TT have on offer? Sign up for more notifications!