Chelsea
Chelsea fans should see progress in Carabao Cup Final defeat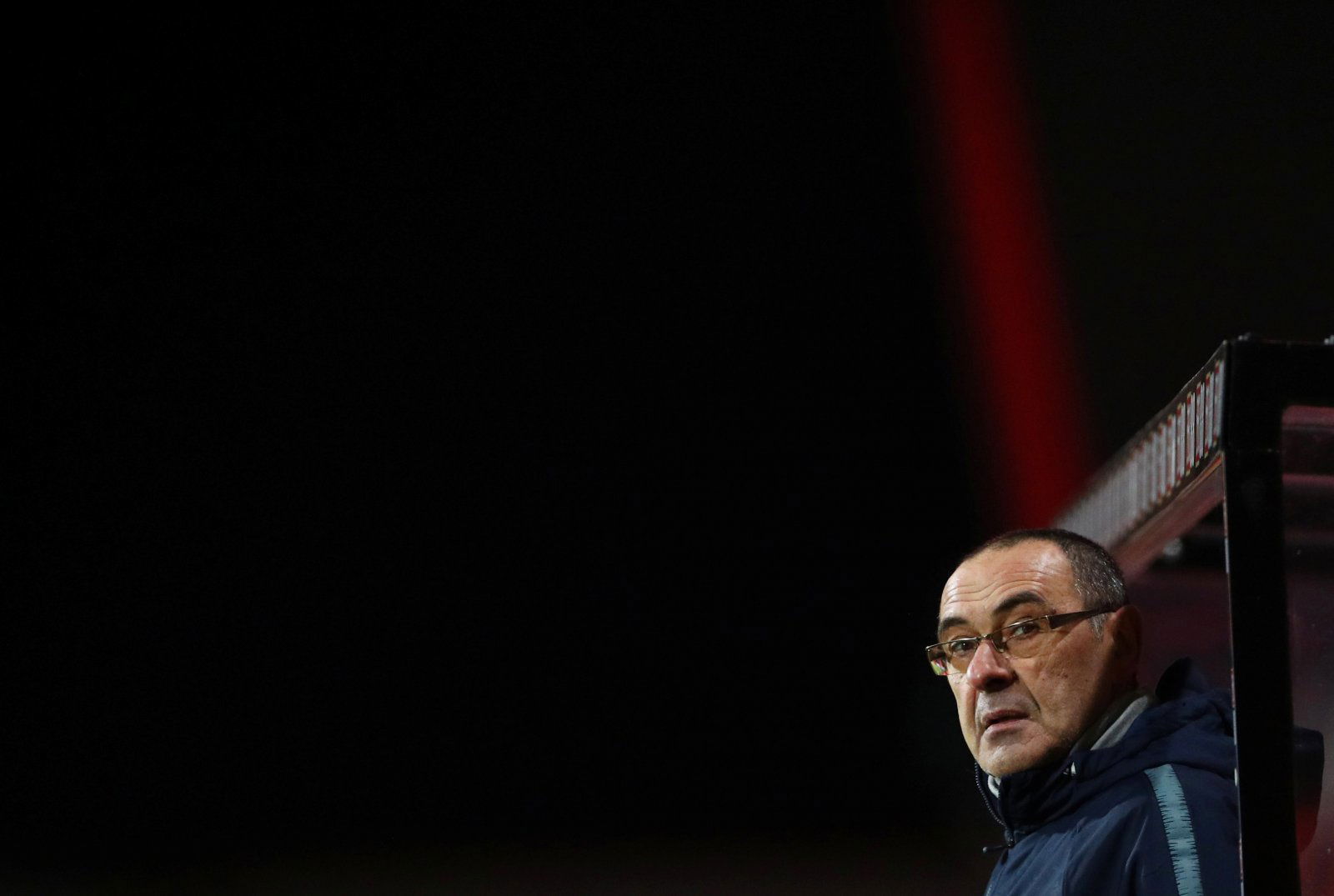 Chelsea may have lost the Carabao Cup of penalties on Sunday, but their players proved they have a potential to fulfil Maurizio Sarri's expectations for his first season in charge.
Despite both themselves and Manchester City having a below-par game, which made for a rather average final, it was clear that the Blues' backline is able to maintain possession of the ball under pressure. City's ruthless press was dealt with well throughout the 120 minutes, and that's to be expected with David Luiz and Antonio Rudiger as the two centre-backs.
However, they haven't shown their capabilities so far this season, and neither have the rest of the team, but the system starts at the back and that's what must be solidified before Chelsea win a title. Their calmness on the ball frustrated City and forced them to drop deeper than they would usually do against less technically gifted opposition.
This gave Chelsea the chance to play their football on the halfway line rather than on the edge of their own 16-yard box as they, and most of City's opponents, have had to do this season, particularly in their 6-0 battering at the Etihad just two weeks ago. Guardiola's men put in one of their weakest performances all season, and it showed as their fans urged the team to press Chelsea higher up the field.
Sarri does need more technically gifted players if he's to succeed in the Premier League, but he must also ensure the current batch of players adapt to his style and can withstand pressure as they did on Sunday. If the backline can build on their performance at Wembley, it could be the start of the team's transformation into a title-challenging outfit.
The team will only improve with time, as Pep Guardiola's did when you compare his lacklustre first season with his record-smashing second. It's important the players and fans try to see the positives from Sunday's game, because there's progress being made. They're just not up to City's standards at the moment, but teams rarely are.
Do you think Chelsea should stick with Sarri next season?
Like what the TT have on offer? Sign up for more notifications!