Chelsea fans take to Twitter in devastation after Hudson-Odoi blow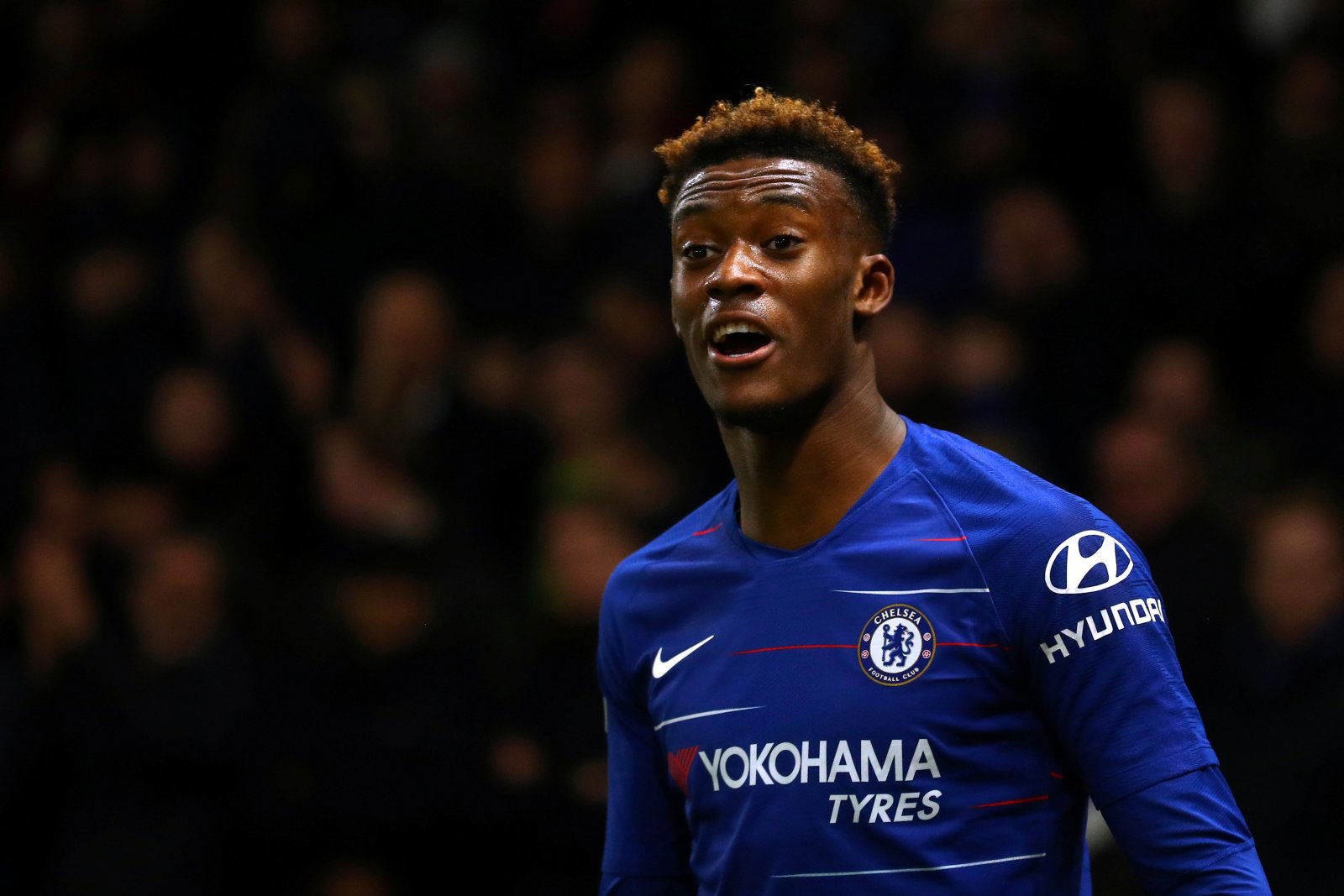 It was bad enough that Chelsea fans couldn't celebrate a win last night against Burnley at Stamford Bridge, but just to rub salt into their gaping wounds, they lost Callum Hudson-Odoi to injury. The young winger suffered a ruptured achilles in the 2-2 draw and now faces a long time on the sidelines, which has come as awful news for the supporters.
Really gutted to end my season with an Ruptured Achilles, gotta work hard and try and come back stronger for next season!!! pic.twitter.com/PXC53WszdH

— Callum Hudson-Odoi (@Calteck10) 22 April 2019
The world went mad for Hudson-Odoi this season. The youngster was subject of a number of transfer bids from Bayern Munich in the January transfer window and at one point looked like he would surely be swapping London for Munich. Ultimately, he stayed at Stamford Bridge and has been getting a lot more game time recently, up until last night's horrific injury.
At the age of just 18-years-old, suffering such a huge blow at this stage of his development could prove to have awful consequences. The next six months, or however long it takes for the winger to return to fitness, will be crucial and if he can get back on his feet and have a strong recovery process then it shouldn't affect his development too much, but the fans are still full of worry.
You can read the Blues' messages for Hudson-Odoi below:
Can't describe the sadness. It's been a joy watching you play. Hope you come back stronger than ever

— NiiNiiFC-BlueLionsTV (@NiiNiiFC) 22 April 2019
Heartbreaking, man. You deserve a more fitting end to the season. But I don't doubt you will come back even stronger next season. You got a BIG fanbase behind you

— Alex Goldberg (@AlexGoldberg_) 22 April 2019
I will donate my Achilles

— (@BocajR93) 22 April 2019
You've had a fantastic first season in first flight Football. Real ones won't be quick to forget nor anticipate your return bro.

Stay Strong. Bright Future Ahead

— Forward (@Forward_100) 22 April 2019
Absolutely gutted for you. Come back stronger. We all believe in you, and despite the limited play time until now you proved your worth.

— Lav (@LavCFC) April 22, 2019
Absolutely devastated for you bro. No doubt you'll come back stronger than ever.

— Ali (@TurnLikeEden) 22 April 2019
Take your time on this one, no rushing back, come back strong!! You've done well so far, stay on course!! #KTBFFH

— Carlos P (@savage2ooo) April 22, 2019
The Blues couldn't be more gutted at the moment and will just hope that Hudson-Odoi isn't rushed back and can take the time to recover properly.