Chelsea fans take to Twitter to call for Loftus-Cheek start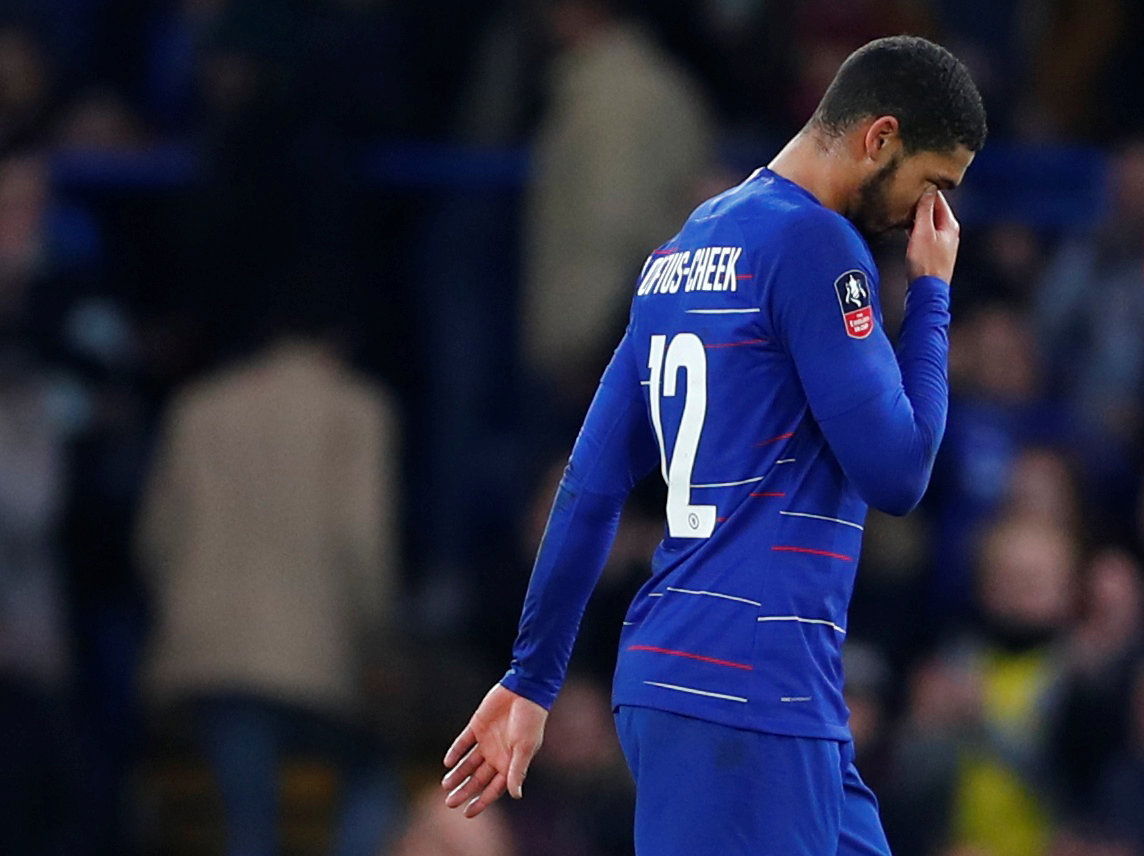 Maurizio Sarri couldn't be getting it more wrong on this one, could he? The Italian manager seems to have something against Ruben Loftus-Cheek given the 23-year-old's game-time and the Blues are all desperate to see their midfield ace given a bit more respect, especially seeing as he's clearly better than Ross Barkley and Mateo Kovacic.
At Chelsea since the age of eight!

This is @Rubey_LCheek's story!

— Chelsea FC (@ChelseaFC) 6 March 2019
When Chelsea's official Twitter account starting lauding Loftus-Cheek's story on their club feed it was always bound to gain attention. The Blues were keen to get across the midfielder's loyalty for the club seeing as he's been at Stamford Bridge since the age of just 8-years-old, yet the supporters now believe that it's time that the loyalty he's shown over the years is repaid with increased game-time.
Whenever Loftus-Cheek plays, he stars. It really is as simple as that. Last season the midfielder played a huge role for Crystal Palace and made a name for himself as a midfield man who can play in a number of positions and shine, yet Sarri continually overlooks him for the likes of Kovacic, Barkley and Jorginho, and there's only so much time of the bench that the midfielder will suffer through before having his head turned.
You can read the Blues' desperate calls to up Loftus-Cheek's game time here:
6 years passed, and he is still on bench because of the player worst than him, LORD BARKLEY.

— Nico Mostodon (@nicomostodon) March 6, 2019
And still Sarri will play Barkley over him. Sad

— Olawale Adigun (@Olawarrley) March 6, 2019
Start him he's the most loyal you can possibly get.

— Slashovus (@slashovus) March 6, 2019
He has that something special IMO . Think its his time to start a run of games and to show us what he has in the locker

— RickColclough (@Gowler9) March 6, 2019
And still battling to get minutes should be a crime not to play him

— (Retired) Brigadier General (@BlackPriide) 6 March 2019
Now play him

— 10 (@rsyan_10) March 6, 2019
Better than Kovacic and Barkley combined start him or we riot

— RubenFTBL (@RubenReflex) March 6, 2019
The Blues hate seeing their loyal midfielder left benched and will be desperate to see the 23-year-old start against either Dynamo Kiev tonight or Wolves on the weekend.