Chelsea fans take to Twitter to call for more from Antonio Rudiger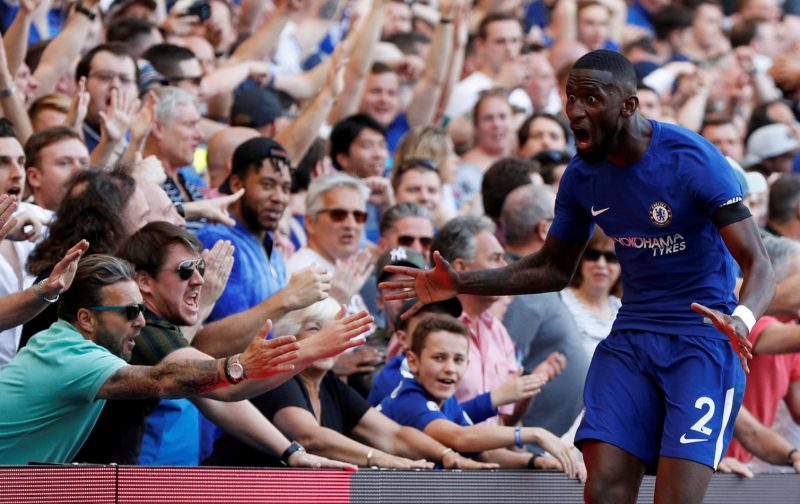 In his Chelsea career so far, the Blues have come to love and appreciate Antonio Rudiger as one of their best defenders. The ex-Roma man has a touch of class and his commanding physical presence at the back is always felt, yet the fans felt he could have done a lot better yesterday when Wolves took the lead at Stamford Bridge, and they all let him know it.
At least we rescued one point! But all in all it's still annoying to not get the win. Work to be done before the next challenges #Hustle #AlwaysBelieve #CHEWOV @ChelseaFC pic.twitter.com/Pd7cwjzHVi

— Antonio Rüdiger (@ToniRuediger) 10 March 2019
The Stamford Bridge faithful have been questioning just a lot of their side at the moment. There have undoubtedly been improvements in the way they've been playing since that fateful day where they shipped six to Manchester City, yet the fans were far from pleased with their home display yesterday against Nuno Espirito Santo's Wolves where they had to settle for a point.
In truth, the fact that the points were shared was incredibly harsh on the visitors. Wolves took the lead in spectacular counter-attacking fashion midway through the first half when Diogo Jota and Raul Jimenez linked up beautifully as the latter opened the scoring, but during the goal, the Blues were all left questioning why Rudiger didn't take a booking and haul down Jimenez for a tactical foul on the half-way line.
You can read the Blues' verdict on Rudiger here:
Not good enough, far too many of these performances this season.

— Jimmy McCormack (@PineappleHurts) March 10, 2019
U shld have blocked that guy in the first place

— hanson gerrad (@hansongerrad) March 10, 2019
Rudiger Luiz partnership doesn't work. They both like to step up which is good sometimes but most times you need a calm Christiensen to sit back and analyze an attack.

— Tobi of Bebbenburg (@tobemcguire) 10 March 2019
You & Luiz need to sort it out at the back, no communication at all.

— ً (@CFCBrano) March 10, 2019
Should make those tactical fouls man, they just had one chance and scored

— Prashanth (@kp22cfc) 10 March 2019
How come Wolves 2 strikers outclassed the defence with counter attacks… the defence is in shambles

— River, Riva (@riverriva0) March 10, 2019
You slept for a second and Raul nick in

— Jayman (@jerrybest7) March 11, 2019
The Blues were far from happy with Rudiger, and their whole defence for that matter, yesterday and will want a stark improvement against Everton next time out.