Chelsea fans take to Twitter to demand more starts for Loftus-Cheek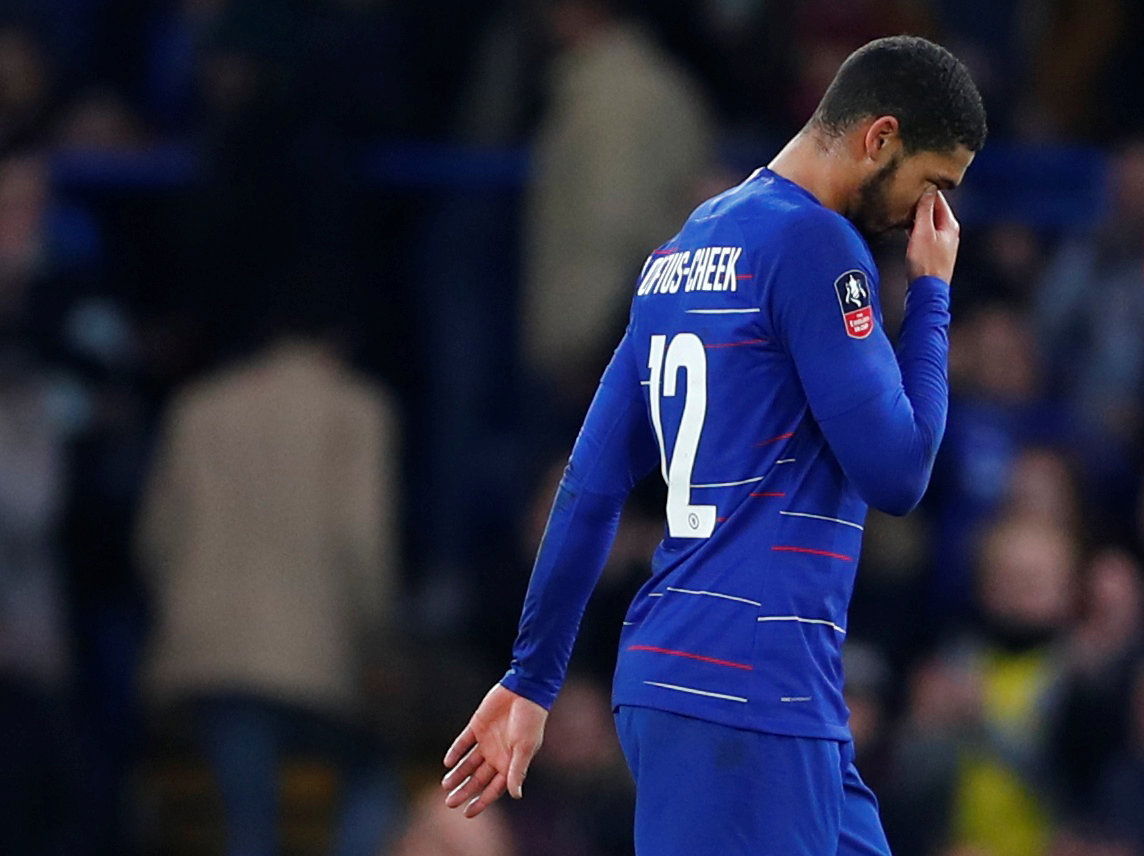 Chelsea is a funny club at the moment with all of the on and off-field issues they're going through. The media is just about getting over the Kepa Arizzabalaga saga from the Carabao Cup final yet the problems are deeper rooted than that, and amongst it all, the Blues cannot work out why Ruben Loftus-Cheek continues to warm the bench.
Important 3 points! pic.twitter.com/BezcvQXFUw

— Ruben Loftus-Cheek (@rubey_lcheek) 3 March 2019
Chelsea's young central midfielder has shown on more than a handful of occasions just what he's capable of, yet he's consistently overlooked and ignored as a starter by Maurizio Sarri. The midfielder was again a substitute yesterday as he came off the bench to see out the final 12 minutes at Craven Cottage, and the Blues cannot work out what goes through Sarri's head as to why he's not utilising Loftus-Cheek.
Last season saw the English midfielder shine for Crystal Palace whilst on-loan before then grabbing himself a place in Gareth Southgate's England squad for the World Cup. The 23-years-old has energy and athleticism in abundance, and the fans would love to see him in their midfield as a starter, however, he's still stuck on just one start in the league this season and has played more minutes in six Europa League outings than he has in his 13 appearances in the league.
You can read the Blues' calls for Loftus-Cheek to start here:
Keep going Ruben, you deserve to be starting LCM

— Pys (@CFCPys) 3 March 2019
Keep pushing, Big Rube. Sooner or later you will be getting these deserved starts.

— Alex Goldberg (@AlexGoldberg_) March 3, 2019
It's a crime that you don't start x

— CFCHAZ (@CFCHAZ10) March 3, 2019
Hopefully you will be starting soon

— Jorginho Role (@CFCregista) March 3, 2019
Keep pushing
You deserve better.

— Elorm Daye (@Elormdaye) 3 March 2019
Those thighs could do some damage – need to see them more often Chelsea

— BasilHallward (@BasilHa22476708) March 4, 2019
Only a matter of time until you'll be starting. Sarri cannot be this dumb to tell your levels above Barkley. Maybe he's saving you and CHO for Europa just in case we don't get top 4 so we have the Europa league. That's my guess…

— Nick Z. (@NikLos21) March 3, 2019
Hope to see you starting on Thursday. The whole Chelsea fan base are behind you and @Calteck10. We can't wait to see you and him in the future starting every game and I'm sure it'll be soon

— CFC (@Chelsea_V96) March 3, 2019
The Blues would love to see Loftus-Cheek become a regular starter, although it's hard to see that happening under the management of Sarri.