Chelsea
Chelsea fans want Kepa to replace Thibaut Courtois this summer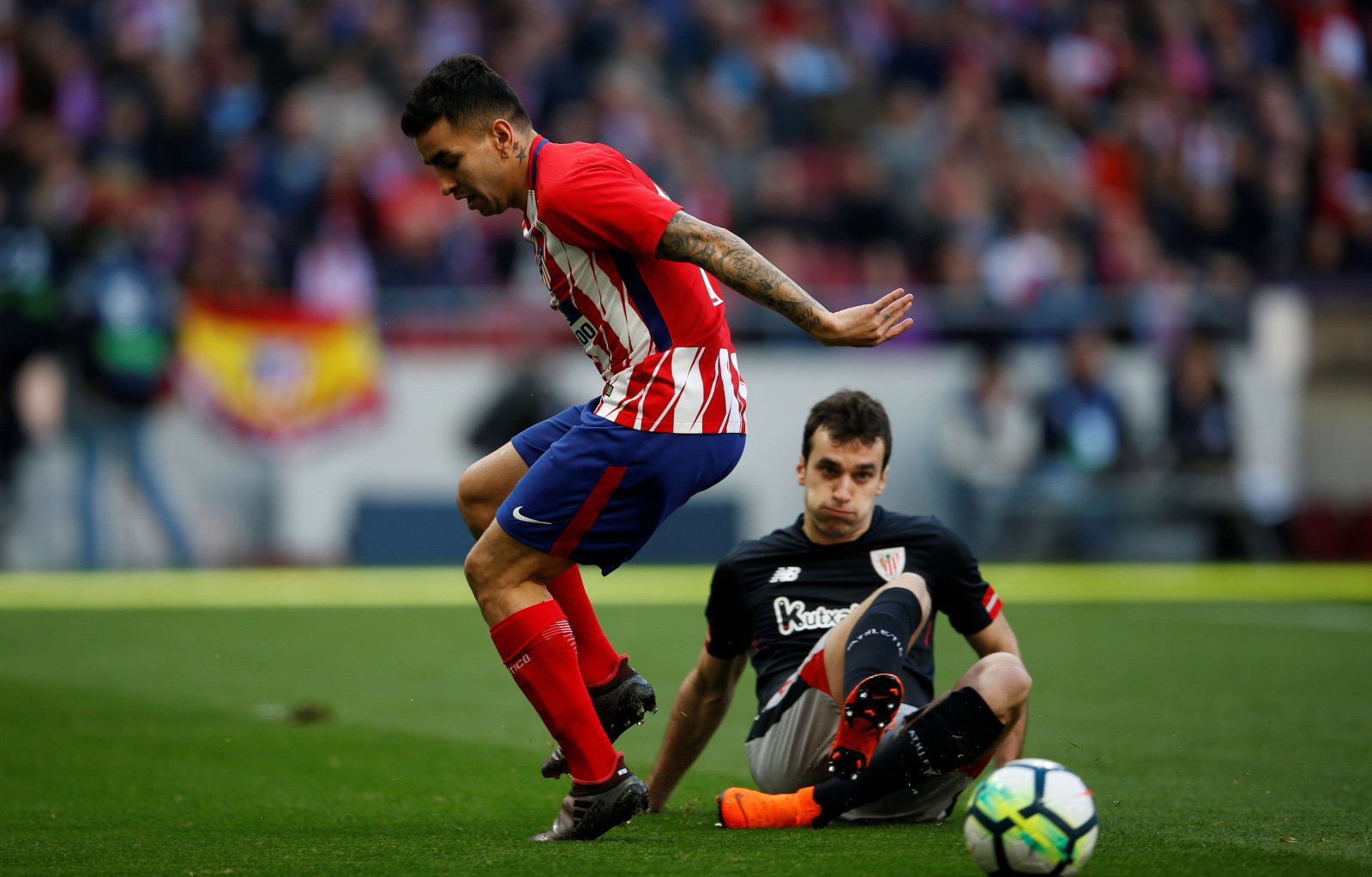 It's been a quiet few weeks for Chelsea, relatively speaking, but the summer transfer window looks set to end with a bang. The Blues have only signed Jorginho and Rob Green this summer, but it now seems likely that we could see incomings and outgoings at Stamford Bridge over the coming few days.
According to Goal, Chelsea may have identified their preferred replacement for Thibaut Courtois, who looks to be heading to Real Madrid, and it seems Chelsea fans have too.
Goal report that Athletic Bilbao goalkeeper Kepa Arrizabalaga is the latest man to end up on Chelsea's shortlist, and though he'd be an expensive option, the club are apparently able to pay the required fee – said to be around £71 million.
A fantastic young goalkeeper, the 23-year-old has impressed in Spain, and significantly, he is very strong on the ball – which would suit Sarri's style well. Not to mention, given his age, the goalkeeper would be expected to continue to improve over coming years.
Some Chelsea fans have been discussing the news over the last day or so, and it's fair to say that they're very excited about the prospect of him signing. Indeed, they think he'd be a brilliant signing, and they're touting him as superior to Alison. Alisson, of course, moved to Liverpool earlier this summer, and he shares a number of traits with Kepa – notably his quality with the ball at his feet.
Take a look at what Chelsea fans have had to say below…
If Chelsea end up with Oblak or Kepa then what a decision by the board not to bid 70mil euros for Alisson. If Alisson is worth 70mil then Oblak is 180m, Kepa is 120mil. Both of them a level above Alisson in goalkeeping ability.

— Leo Sat (@ItsMrBlueGuy) August 6, 2018
Kepa Arrizabalaga:

23 years young, plays for Athletic Bilbao and is the next best thing after Oblak that's available for us at the moment. Did my research and I can see why the likes of Real Madrid were after him for so long.

Suited to Sarriball and wants to join Chelsea. pic.twitter.com/myaDAGvo5m

— Mod (@CFCMod) August 6, 2018
Kepa > Butland all day everyday & twice on a Sunday. But Chelsea fans shouldn't get their hopes up just yet for obvious reasons.

— َ (@HazardEdition) August 6, 2018
Between Oblak and Kepa: Oblak is the better shot stopper, but Kepa is younger, cheaper and better with his feet.

I will go for Kepa as a more reasonable purchase for Chelsea.

— Sarrismo™ (@Blue_Footy) August 6, 2018
Kepa's high price-tag becomes irrelevant for me if the options are between him & Butland. I know which player Chelsea fans would prefer.

— َ (@HazardEdition) August 7, 2018
From what I've read and heard, Kepa, who's only 23, has bundles of potential, and is great with his feet. His price tag should be telling Chelsea something.

— Matt Penn (@Penn_18) August 7, 2018
Sign Kepa, Kovacic, and Fekir, and it's a 7/10 window. But we'll probably end up with Butland and Kovacic only.

— Dami (@TheChelseaWay) August 7, 2018
We Really Need Kepa to avoid Butland

— Pablo (@SarriChelsea10) August 7, 2018
Chelsea fans – thoughts?
Let us know below!