Chelsea
Chelsea fans want to see Mateo Kovacic start against Arsenal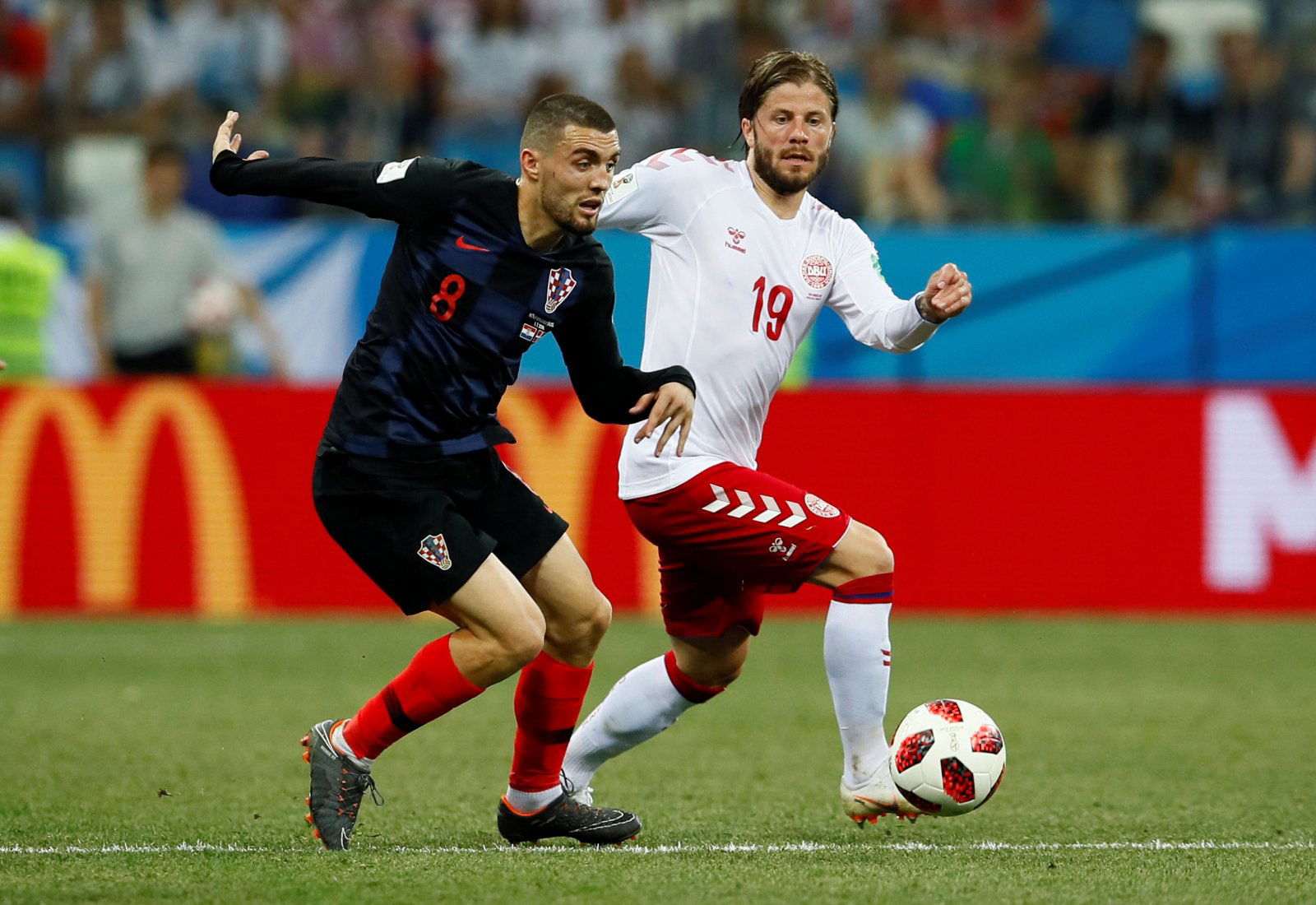 Chelsea impressed on the opening day of the Premier League against Huddersfield, and that's just what the Blues needed. There was a bit of uncertainty at the club following a mixed pre-season campaign that included losses against Arsenal and Man City, and so a good performance was needed.
They got just that, with a 3-0 convincing win over Huddersfield enough to settle the early season nerves at Stamford Bridge.
However, next weekend, Chelsea's biggest test yet is on the horizon, with a clash against Arsenal likely to be the best indicator yet of how the club are going to do this season.
Chelsea have been building up to the game over on Twitter, and in response, fans are making the case for a major debut at Stamford Bridge.
Back at the Bridge for a London derby on Saturday! pic.twitter.com/wiuZ4DIemd

— Chelsea FC (@ChelseaFC) August 14, 2018
Mateo Kovacic moved to Chelsea towards the end of the summer window from Real Madrid, and he's yet to appear for his new club, likely owing to a lack of first team training.
Clearly, though, fans recognise his talent, and they want to see it in action on Saturday. His debut will undoubtedly be a huge event, with the Croatian a big name in European football – especially given all of his Champions League success.
Take a look at what they've had to say below…
Kovacic and Hazard MUST Start this game ! No need to rest especially hazard, he got more weeks to he gain the fitness already , doubt on kovacic, but at least he must be on the bench! come on Chelsea!

— BlueBlood (@PricelessHazard) August 14, 2018
I'm hoping Kovacic starts, 1 week and half is enough for fitness

— Hillary Che (@hillaryche01) August 14, 2018
Kovacic should start & I hope Odoi is okay so he can start as well. Can't wait to see the match. Let's go Blues

— badvibeS (@s_badvibe) August 14, 2018
Kepa
Azpi Rudiger Luiz Alonso
Kante Jorginho Kovacic
Willian Morata Hazard

This is most likely to be our 11 on the day

— HOSHIKI (@hoshiki44) August 14, 2018
I hope Kovacic is able to link midfield with attack. Its seems to be a bit challenging for Barkley in Huddersfield 1st half. After Loftus cheek came in he was mostly on the left wing

— Kelvin Maina (@Vok80) August 14, 2018
can't wait to see kovacic

— Irfan Darmawan (@irfandarmwn) August 14, 2018
KOVACIC in and GIROUD in…..

— Uncle Bob (@callmepastor) August 14, 2018
Lets make sure we win and give Kovacic a debut on that day. Makenus proud boys

— Domicile herb (@domicileherb) August 14, 2018