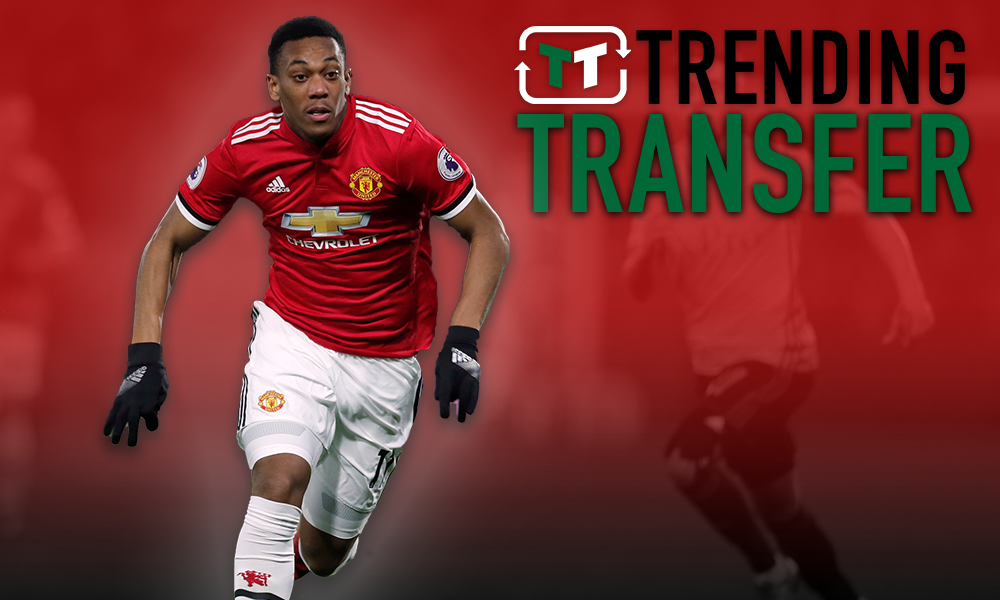 Willian's future at Chelsea is beginning to look bleak, with the Evening Standard reporting that Barcelona have launched a £64.2 million move for the Brazilian. They are said to be optimistic about securing a deal, and that leaves Chelsea with a dilemma.
They're going to have to replace the Brazilian if they sell him, but a shortage of top quality talent that could be available this summer is a problem.
Fortunately, they could find an ideal solution in Man Utd ace Anthony Martial. He reportedly, according to Sky Sports, wants to leave Old Trafford, and significantly, Chelsea are among the clubs that are monitoring him. 
On first glance, a deal to bring him to London may be difficult, but when you consider the business that Chelsea and Man Utd have done over the years – with both Juan Mata and Nemanja Matic moving to Old Trafford from Stamford Bridge – perhaps there is an open line of communication there.
Whatever the case, if Chelsea do sell Willian, they'd struggle to find a better replacement than Martial.
After all, though the Frenchman – who is rated at £58.5 million by Transfer Markt – has found it very tough under Jose Mourinho, he has more than held his own over the last few years. In particular, his last campaign was fraught with inconsistencies in his playing time, with just 18 Premier League starts coming his way. Nonetheless, he bagged 9 goals and 5 assists, which equates to 1 goal per 2 league starts – which isn't a bad record at all. Amidst the records of some of his teammates, Martial certainly doesn't fall at the bottom of the pile in that regard.
In comparison to Willian, his stats hold up too. Despite Willian making 6 more appearances, including 2 more starts, Martial bagged just 2 fewer assists and three more goals. Clearly, then, we're not talking about a downgrade here – with the Frenchman more than able to carry the contribution provided by Willian at Stamford Bridge last season.
Like Willian, Martial is able to play across the attack, having played on both the left and right during his stint at Old Trafford. Significantly, though, he's also able to play as a number nine, and that's interesting for Chelsea. That would offer another facet to their team that they don't have at present, and the poor form of Alvaro Morata indicates that Martial may well play here a lot if he were to make the move.
Perhaps more than any other point, though, comes Martial's age. At just 22-years-old, the Frenchman's best years are far ahead of him, and so the fact that he's already competing with the likes of Willian on the field is a testament to his quality. If he starts playing regular football, there's no telling where he could be in, say, 3 or 4 years.
Willian has been a fantastic servant for Chelsea, but when it's time to move on – it's time to move on. A move for Martial would be hugely beneficial for Chelsea, and it could see them into a new era.
Man Utd fans – thoughts?
Let us know below!