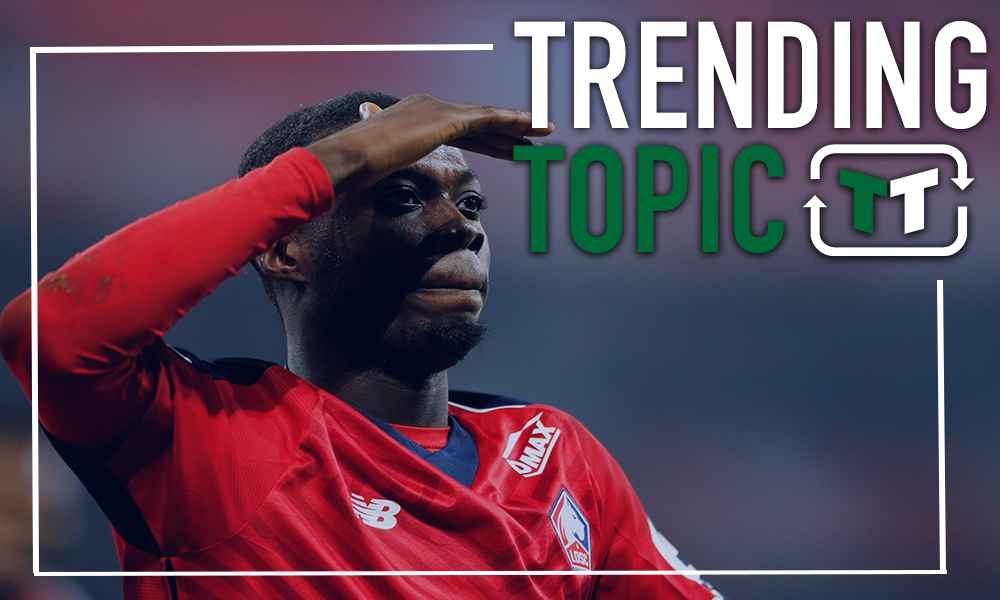 It's not been easy for Callum Hudson-Odoi at Chelsea. The Englishman has had barrier after barrier thrown his way, yet somehow, he's managed to come out the other side. He's been a regular for the Blues in recent weeks, which is a testament to his growth at Stamford Bridge, and Maurizio Sarri seems to finally be recognising his talent. 
However, this summer, Chelsea may make things unintentionally more difficult for Hudson-Odoi, thanks to an apparent target that they have identified. A recent report from the Mirror has suggested that Chelsea are looking at Lille ace Nicolas Pepe as a potential signing this summer, with the club considering replacements in the event of an Eden Hazard departure.
Whilst he's not directly being viewed as competition for Hudson-Odoi, the reality is that by bringing him in, the young winger's job is going to be made far more difficult.
After all, the two players share similar positions, and contextually, they're at similar stages in their careers. Though Pepe is a few years further along, they're both young, still developing and ideally suited for a dominant role in the future. There's only so many positions in the attack, and Pepe would certainly be ahead of Hudson-Odoi in the pecking order.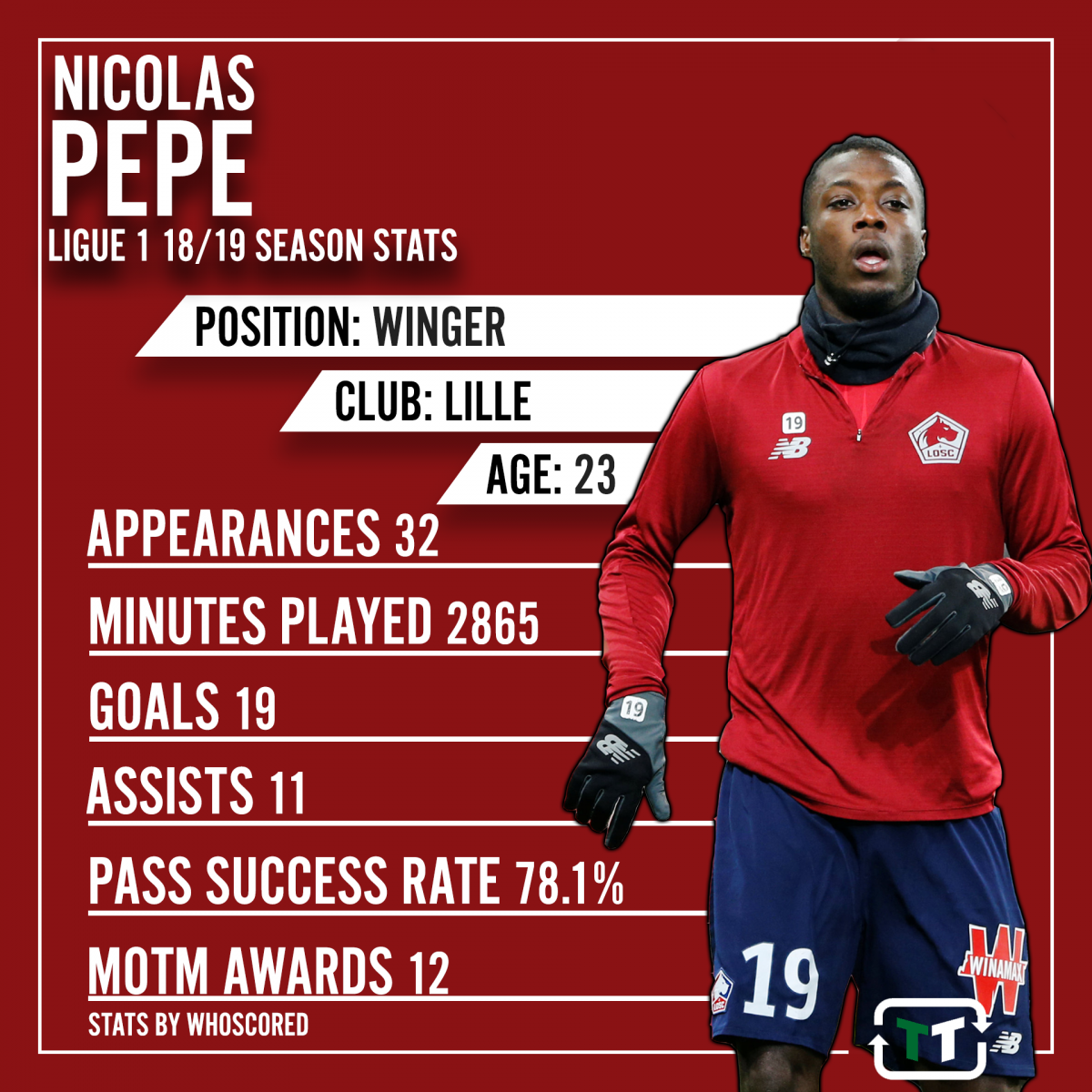 It wouldn't be an issue, too, if Chelsea lacked depth going forward, but the reality of the situation is that even without Hazard and Pepe, Chelsea have a lot of choice in that regard. Christian Pulisic will be added to the mix this summer, whilst Willian and Pedro are also available, meaning that 5 players could be at Stamford Bridge by the time next season rolls around.
The truth is that, in that situation, the 18-year-old Hudson-Odoi could find himself at the bottom of the pecking order, and that's the last thing he needs. He's finally been earning regular minutes in recent weeks, but that's hardly going to be enough to convince him to stay at the club long-term if he recognises how much of a task he'll have on his hands come next season.
Chelsea, let's be clear, need to be very careful here. Losing Hazard would be a big blow, but in many ways, they've already got the perfect replacement in the form of Hudson-Odoi. To bring someone else in, particularly someone who is fairly unproven like Pepe, wouldn't fill Hudson-Odoi with optimism, and the last thing they need is to further unsettle the little winger.
Chelsea fans – thoughts? Let us know below!