Chelsea
Bye Morata: It's time these 2 Chelsea youngsters replaced total flop
When Manchester United opted to sign Romelu Lukaku over Alvaro Morata in 2016, questions were asked – especially following the Spaniard's promising start to the season.
Fast forward to 2018, however, the story has changed significantly. Morata has officially been placed in the 'flop' box, and there doesn't appear to be any signs that he's going to play himself out.
The striker looks like he's lacking any and all confidence in front of goal, and his conversion rate reflects that. He's clumsy, inefficient, and lacks the cutting edge needed for a title challenging side.
With a wealth of talent in the youth system, we take a look at which youngsters could replace Alvaro Morata in the seasons to come…
Callum Hudson-Odoi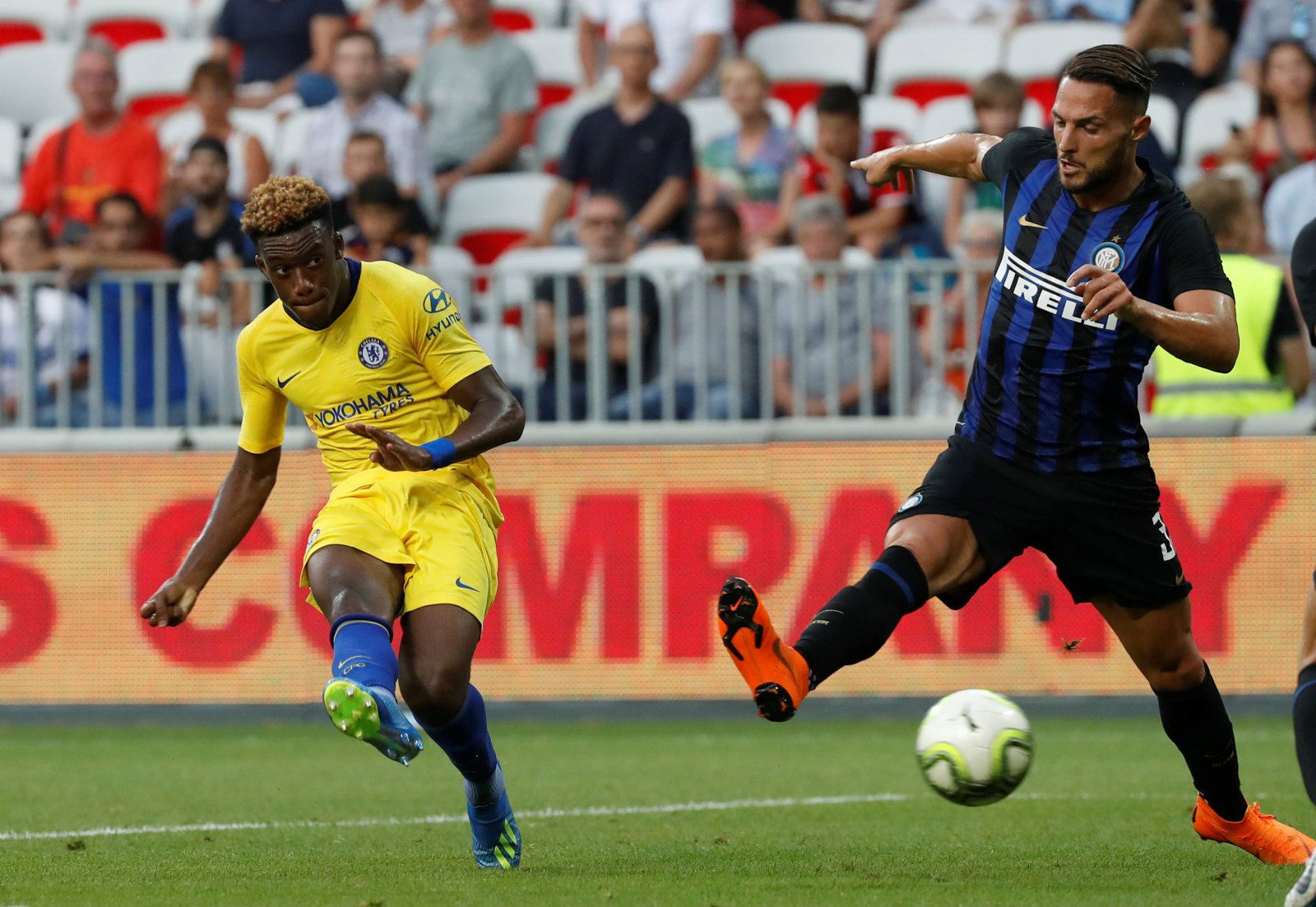 Hudson-Odoi is one of the standout performers from the youth at Chelsea. Gifted with pace and control on the ball, this forward is most often found running the wide positions. He isn't exactly a natural striker, we admit; however, having seen Eden Hazard, who possesses very similar qualities, successfully jump between the left-wing position and the centre-forward role, there's no reason that the young Englishmen couldn't make a similar transition.
Tammy Abraham 
Needless to say that Tammy Abraham has a bright future ahead of him. After putting in some excellent performances in both the Championship, for Bristol City, and the English top flight for relegation side Swansea, he scored 26 goals in 48 games, and 8 goals in 39 games, respectively.
His pace, strength, creative ability, and eye for goal is everything Morata should have, but doesn't.
Abraham has already scored 3 goals in 8 games during his most recent loan spell at Aston Villa, and when the time comes, we expect he'll be called up to the Chelsea first team.
Like what the TT have on offer? Sign up for more notifications!