Carabao Cup Final is make or break for Maurizio Sarri at Chelsea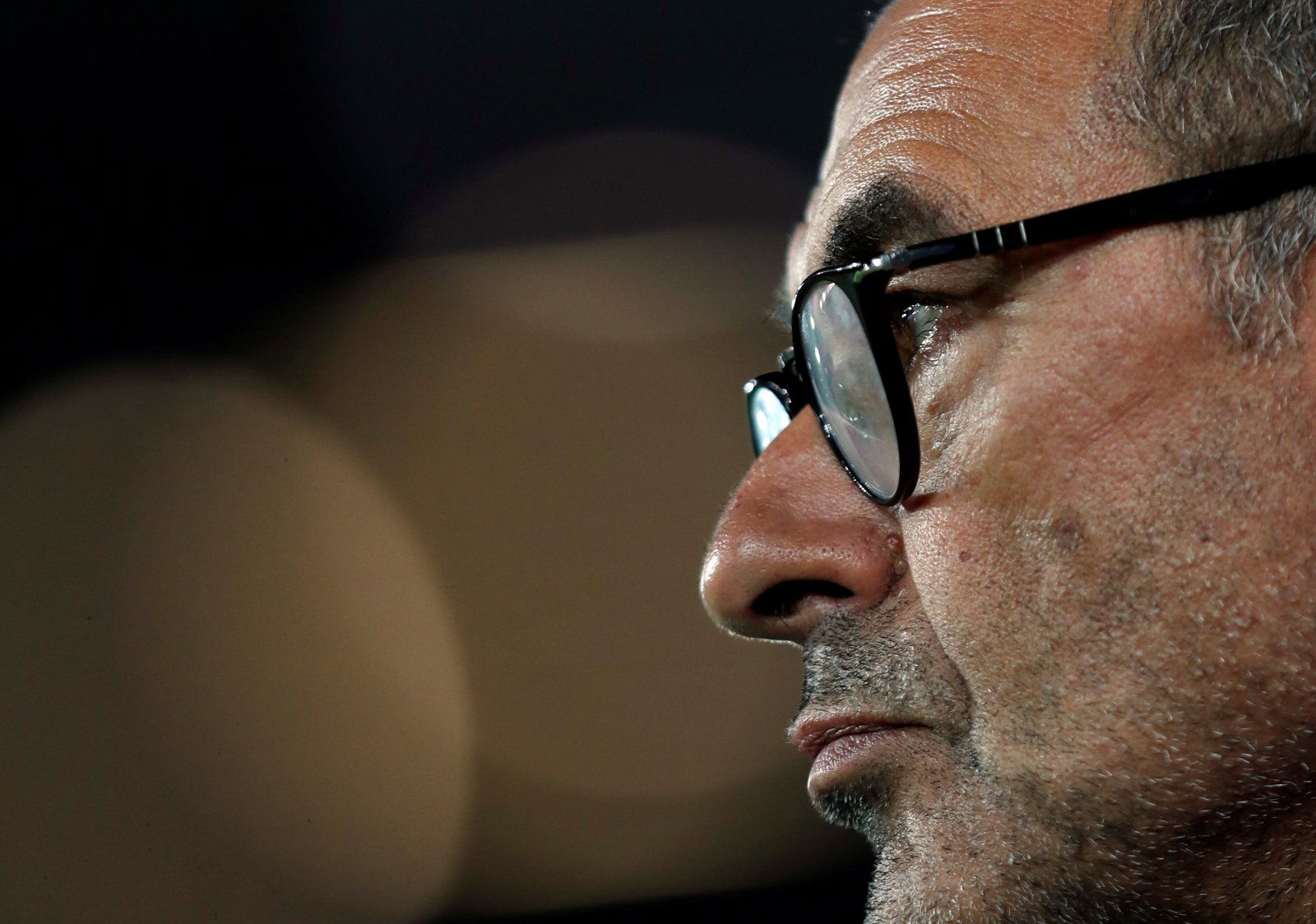 Chelsea are now at breaking point after Monday's 2-0 loss at home to Manchester United in the FA Cup, and it seems the only thing that can save Maurizio Sarri now is winning the Carabao Cup on Sunday.
A disastrous last month has also seen them battered 4-0 at Bournemouth, demolished 6-0 at the Etihad and scrape a 2-1 victory against Malmo in the Europea League, and it's clear the Chelsea fans are not convinced 'Sarriball' is going to work in the Premier League. Their chants mocking his style of play on Monday would certainly have been heard by the managerial grim reaper himself Roman Abramovich.
Whether you agree with the lack of patience shown by Chelsea fans is irrelevant, it's now a fact that the pressure is well and truly on to pick up results and quickly. The Carabao Cup Final against Manchester City, who had their own teething problems in Pep Guardiola's first season, is a must-win game to keep his job.
He may not be sacked if they lose the game, but doing so would make it even more clear in the minds of the fans, board and even players that the way Sarri is trying to play just simply isn't working. It may not even be his fault, because his system worked at Napoli, but that's irrelevant too since it's always the manager who carries the can when the board lose patience.
It's fair to say they are very much the underdogs come Sunday considering the hiding they received against City just a couple of weeks ago, but the players they possess are very capable of beating the blue half of Manchester. We know that from their game in November when Sarri inflicted Guardiola's first defeat of the season.
It'll be interesting to see if the pressure gets to the manager and he adjusts the way his side plays to counter City's way. Both managers have a similar style but the difference is Guardiola has brought in the great players to play the way he likes and has had the patience from his Chairman Khaldoon Al Mubarak to develop the existing squad into what they have become.
Chelsea should be giving Sarri more time, but that's just not the way their club's runs, so Sunday will be crucial in finding out just how long the Italian will last in the dugout.