Chelsea: Fans are losing it over team's defence ahead of Lille clash
After a promising start to the season, things are now starting to head in the wrong direction for Frank Lampard and Chelsea.
They managed to bounce back from their 1-0 defeat to West Ham with a 2-1 win over Aston Villa. However, they were dealt another blow following a 3-1 loss to Everton, causing fans to ask plenty of questions after the game.
Can Nathan Ake solve Chelsea's defensive issues?
Yes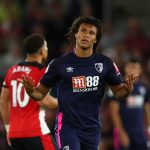 No
And the one topic that has been on the agenda since then is the team's defence. Kurt Zouma and Andreas Christensen made up Lampard's central defensive partnership on the day, failing to make a good impression as the Blues went on to concede three goals.
The west London club next take on Lille in the Champions League, and it's fair to say there are concerns going into the game.
Clearly not impressed with Zouma and Christensen, one supporter has called for Antonio Rudiger, who has been out injured, to start the next match even if he has one leg.
Fans are in full on meltdown over the defensive issues, as you can see in the Twitter reactions down below…
Please play woman team in defense !

— AlSaEed (@DrAlsaeed_MRI) December 9, 2019
Christensen & Zouma Combination at the back is the devil's idea.
Pls Don't try it at the training grounds, friendly games, warm ups and in official games.

Your's Faithfully.
Chelsea Internet Coach
Thank You

— Chelsea Till Satan Repents (@assahfalcao) December 9, 2019
Fix defending yet?

— Lamps (@CFCLamps_) December 9, 2019
Don't start Christensen and zouma

— CFCaddicted (@maxisarp1) December 9, 2019
If any defender tries anything funny, sell him from the pitch!

— Holydragon (@cheebuzo) December 9, 2019
Must win. Don't even try to bottle this. Play Rudiger even with one leg .

— Olawale Adigun (@Olawarrley) December 9, 2019