Chelsea: Fans praise mentality of Billy Gilmour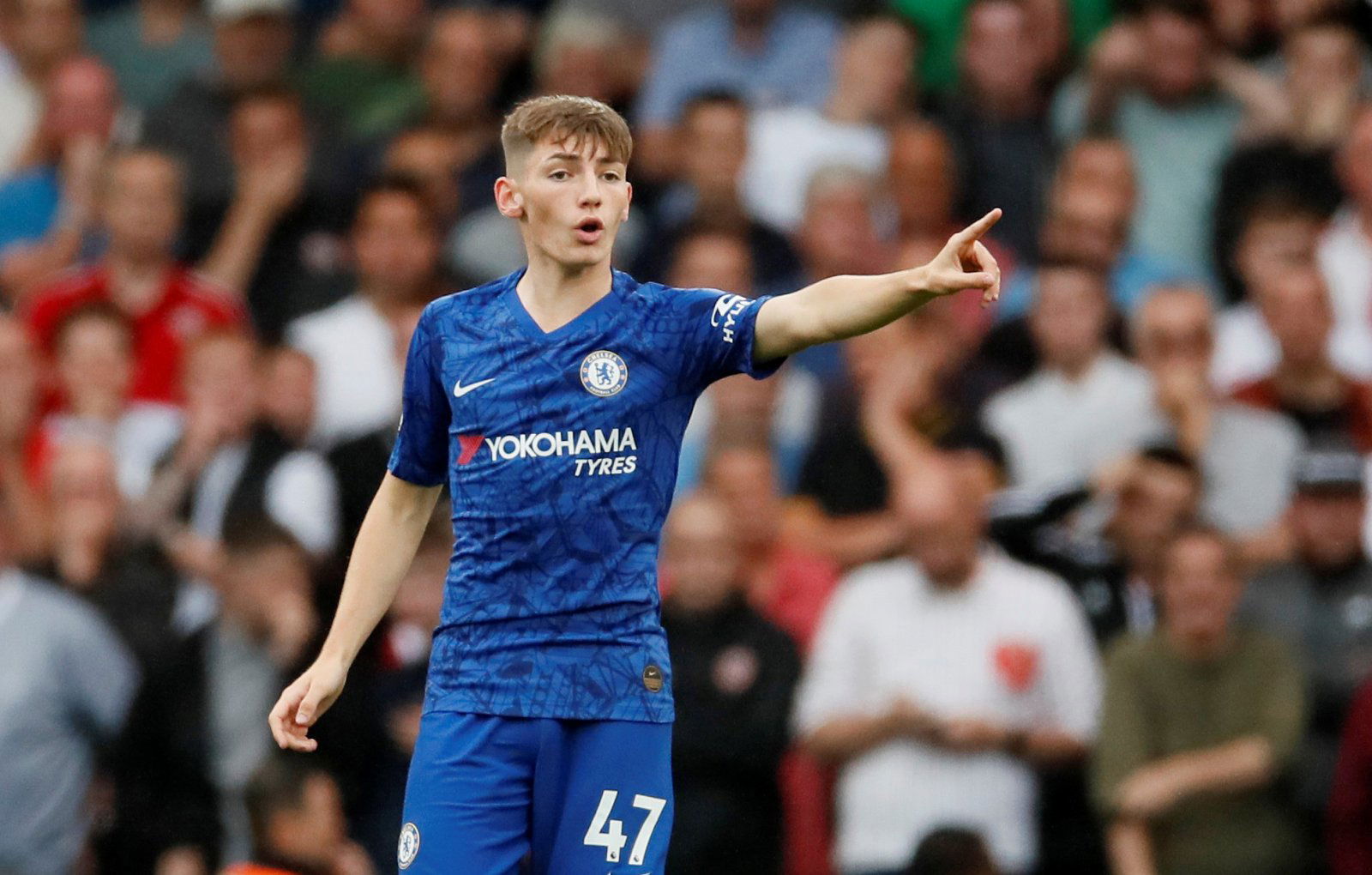 Chelsea fans have heaped praise on their youngster Billy Gilmour after talking about his rise through the ranks at Stamford Bridge.
The 18-year-old has been allowed to shine under manager Frank Lampard and made his Premier League debut during the Blues' 2-2 draw against Sheffield United.
He made his first start during their 7-1 win against Grimsby Town in the Carabao Cup and played the full 90 minutes for the first team.
The Chelsea legend and manager was complimentary of Gilmour as he featured once more against Manchester United, describing the youngster as "very good".
The Glaswegian has played a lot of minutes in Premier League 2 and scored five goals in 19 matches last season. During the current campaign, he has just the one goal and three assists in six appearances but has already played 166 minutes for Lampard's side.
'I am looking up to the others and taking parts of their game and trying to put them into mine in training.'

— Chelsea FC (@ChelseaFC) October 31, 2019
Supporters respected Gilmour after he felt he did himself justice against Manchester United, which he described as the biggest game of his career. One fan even believes that Gilmour is already better than Ross Barkley.
Here you will find some of the best comments from Chelsea fans:
Elite mentality! The future of Chelsea Football Club is in safe hands! pic.twitter.com/KqpyvnADIw

— Billy Gilmour (@BillyGilmourSZN) October 31, 2019
He is better than Barkley

— Alvintyna (@Alvintyna1) October 31, 2019
Keep up the good work. Losses happen. Use them to make you stronger

— Rasen – #WeTheChamps (@RasenRendanX) October 31, 2019
Good mentality kid, just try not to look Alonso that much …

— (@Fxds13) October 31, 2019
Future club Legend

— Robin_hood (@AkimMotheo) October 31, 2019
Keep pushing lad. We're behind you.

— Bruno_ (@Egusee_Soup) October 31, 2019
Our next KDB

— Celine254 (@celine254_13) October 31, 2019
Billy Gilmour is developing into a all round player his passing game is still far from over

— Marco Polo (@MarcoPo87047830) October 31, 2019