Chelsea
Chelsea fans react to Mateo Kovacic transfer report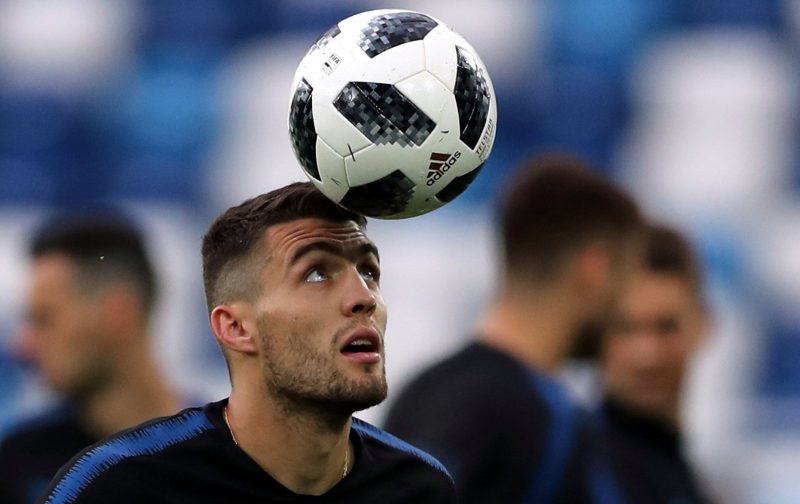 Chelsea have dropped off the pace slightly in the Premier League in recent times, which has had a negative affect on their title quest as Liverpool and Manchester City continue to dominate. 
Roman Abramovich enjoyed a rather successful summer transfer window as he signed the likes of Kepa and Jorginho on permanent deals, with Robert Green joining on a free transfer and Mateo Kovacic on loan.
Interestingly, the Evening Standard has reported that Chelsea have begun discussions with Real Madrid about signing midfielder Mateo Kovacic.
Chelsea are willing to negotiate, having seen enough from Kovacic this season to explore whether an agreement can be struck.
The Croatian international, who is valued at £27 million (by Transfermarkt), joined the Chelsea on a season-long loan in August and has since established himself as a first-team regular at Stamford Bridge.
Spanish giants Real Madrid bought the midfielder from Inter Milan for around £26.7 million in 2015 and will not let him go unless they receive a significant fee.
Interestingly, the report caused quite a stir on Twitter as a number of Chelsea fans expressed their disappointment over the news, which was shared on Evening Standard reporter Simon Johnson's personal Twitter account.
Here's a look at exactly what supporters had to say about the report:
What why would we do that? Honestly if i was rlc and even got a sniff that the club was gonna do this i would force my way out the door asap

— Steven Green (@st3v381) December 5, 2018
We dont need Kovacic. We have RLC and Barkley…

— OB (@Africana135) December 5, 2018
I don't see the point when we have RLC Barkley Mason Mount who can play that role & cost us 0 pounds.
Unless Sarri wants to mould him to that technical midfielder 2 compete with Jorginho for his spot & sell Cesc cos I don't see why CFC should extend his contract

— Elvin Ghalib (@elvin101) December 5, 2018
No

— Oscar Leung (@Oscar_Leung_) December 5, 2018
Why when we have Barkley!

— Lawrence Kaizer (@lawro22) December 5, 2018
We don't need himm!

— OB (@Africana135) December 5, 2018
He offer nothing so far to deserve permanent deal.Absolute waste of space and money if we want to compete with the team up there

— Kenny Ajala (@xwakenny) December 5, 2018
He's done nothing to deserve a permanent deal so far.

— Sam Binch (@SamBinch) December 5, 2018