Chelsea: Fans slam Callum Hudson-Odoi after performance vs Manchester United
Chelsea fans have gone on the attack and slammed youngster Callum Hudson-Odoi about his performance during their 2-1 defeat against Manchester United in the Carabao Cup.
The 18-year-old was on the receiving end of criticism as the Blues were knocked out of the fourth round of the competition, with two goals from the Red Devils' striker Marcus Rashford sealing their fate.
Can Callum Hudson-Odoi fill Eden Hazard's boots?
Yes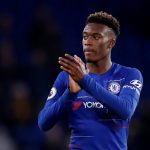 No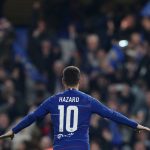 Michy Batshuayi scored the equaliser in the second half, but it wasn't enough to send the Blues through to the next round.
Even so, the future still looks extremely promising for the Englishman. He is playing more often during the current campaign than previous ones (as can be seen on Transfermarkt) and has provided three assists in the four Premier League games that he has featured in this season.
In the end, though, supporters were still in an unforgiving mood when it came to analysing the 18-year-old's recent showing.
Here are some of those stern reactions from Chelsea fans:
Hudson-Odoi is overrated..

Don't get me wrong, he has the tools to become world class but at this moment in time, people think he is better than he actually is. Three straight games he has been poor but if you mention it you're "plastic"

Needs to start performing CONSISTENTLY.. https://t.co/HgjXCYcPZ2

— Con (@ConnCFC) October 30, 2019
Today's match had no pressure & I really expected him to step up big time but he didn't

— Kakaroto (@AAsmoke) October 30, 2019
Starting to agree. I've always rated him very highly and I still do, but I agree maybe we're believing he's better than what he is at the moment.

— FutbolChelsea (@FutbolCheIsea) October 30, 2019
He has truly disappointed in his last 3 matches. He doesn't put himself into the game and seems to behave like he is the boss on the pitch.

— _Elorm_ (@elorm_lucky) October 30, 2019
Apart from him being poor in the last few games I think he is lazy as well. He should watch mane, mbappe, sterling they run and press defenders every minute. If we r gng to press then he needs to up his game and his finishing.

— De tom (@detom11) October 31, 2019
Unfortunately right now, I agree bro.

— Pys (@CFCPys) October 30, 2019
I agree he is overrated, I've though it for a while

— Bobby Reader (@reader_bobby) October 30, 2019
As much as i agree that we should tone down the hype, he was one of our best players especially in the second half

— Mobolaji-Sanni Seun (@SeunMobolaji) October 31, 2019