Chelsea: Fans unhappy with referee appointment for clash versus Manchester City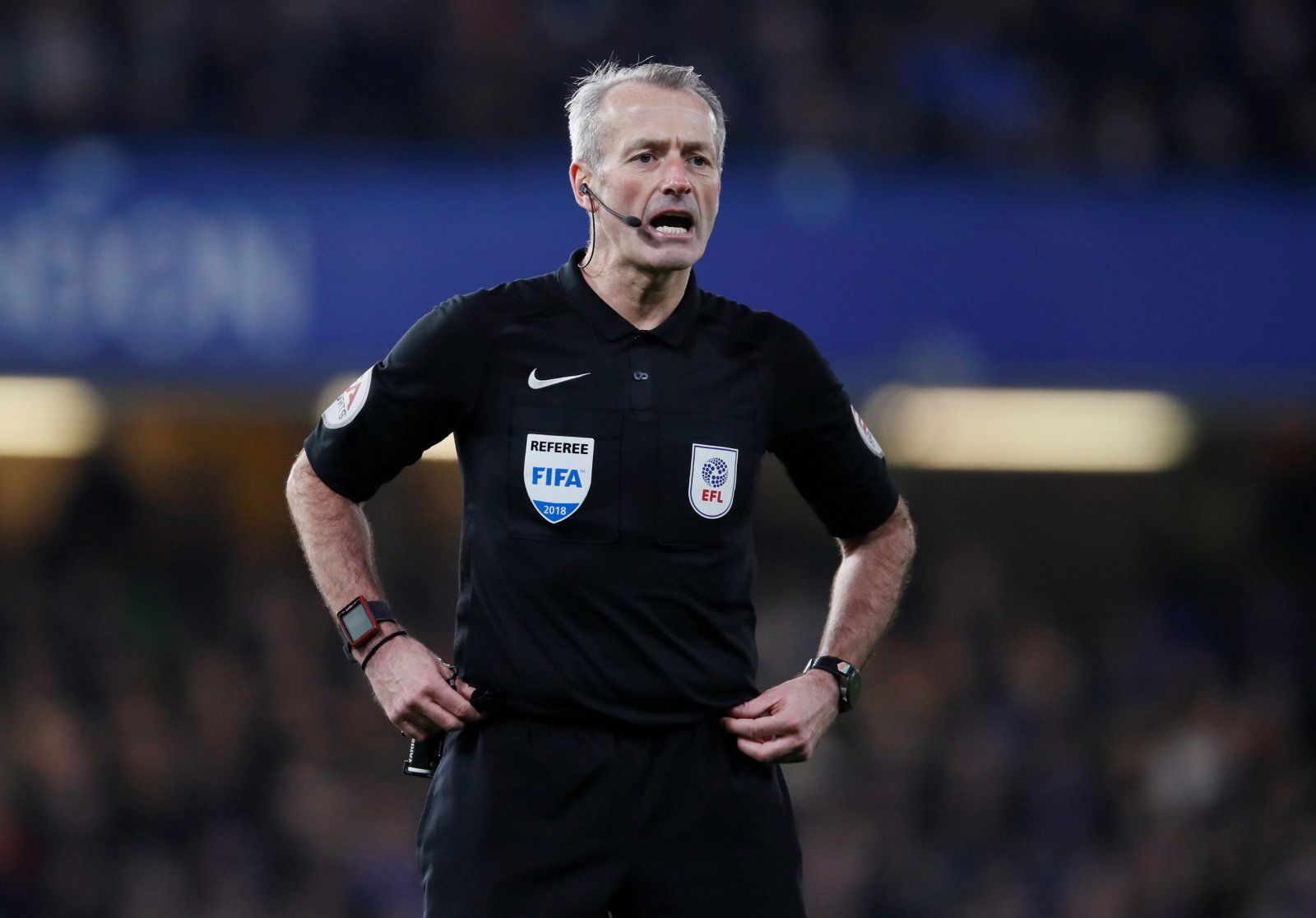 Chelsea fans have been expressing their disappointment at the refereeing appointment for the clash away to Manchester City.
It was revealed by the Premier League that Martin Atkinson will referee the match between the sides placed third and fourth in the Premier League.
The disappointment in Atkinson's appointment seems a bit strange given the club's record with the 48-year-old in charge. Frank Lampard's men have won 23 of their 41 top-flight matches with the referee in charge (via World Football).
Atkinson has refereed one of the Stamford Bridge giants' matches this season, the 3-2 win away to Norwich City back in August.
The Citizens also have a quite strong record with the Bradford-born man in charge, having been unbeaten in 15 of their 19 home games in the top flight.
Fans were dreading Saturday's fixture after Atkinson was revealed to be the referee as they took to Twitter to react.
Here is a selection of tweets from the west London faithful:
— James (@SWGSD1979) November 18, 2019
This can't be good, thenagain at least it's not Mike Dean

— AB (@AbinD_) November 19, 2019
Nooooooooooo City take it easy on Us!!

— callmluiz (@callmluiz1) November 19, 2019
Why this man again

— efya CHELS (@sharttyblakk) November 19, 2019
Yup.. we're doomed.

— Max (@Rxguee) November 18, 2019
— IheartChelseaF.C🇪🇷🇳🇴 (@BenhurGhere) November 18, 2019