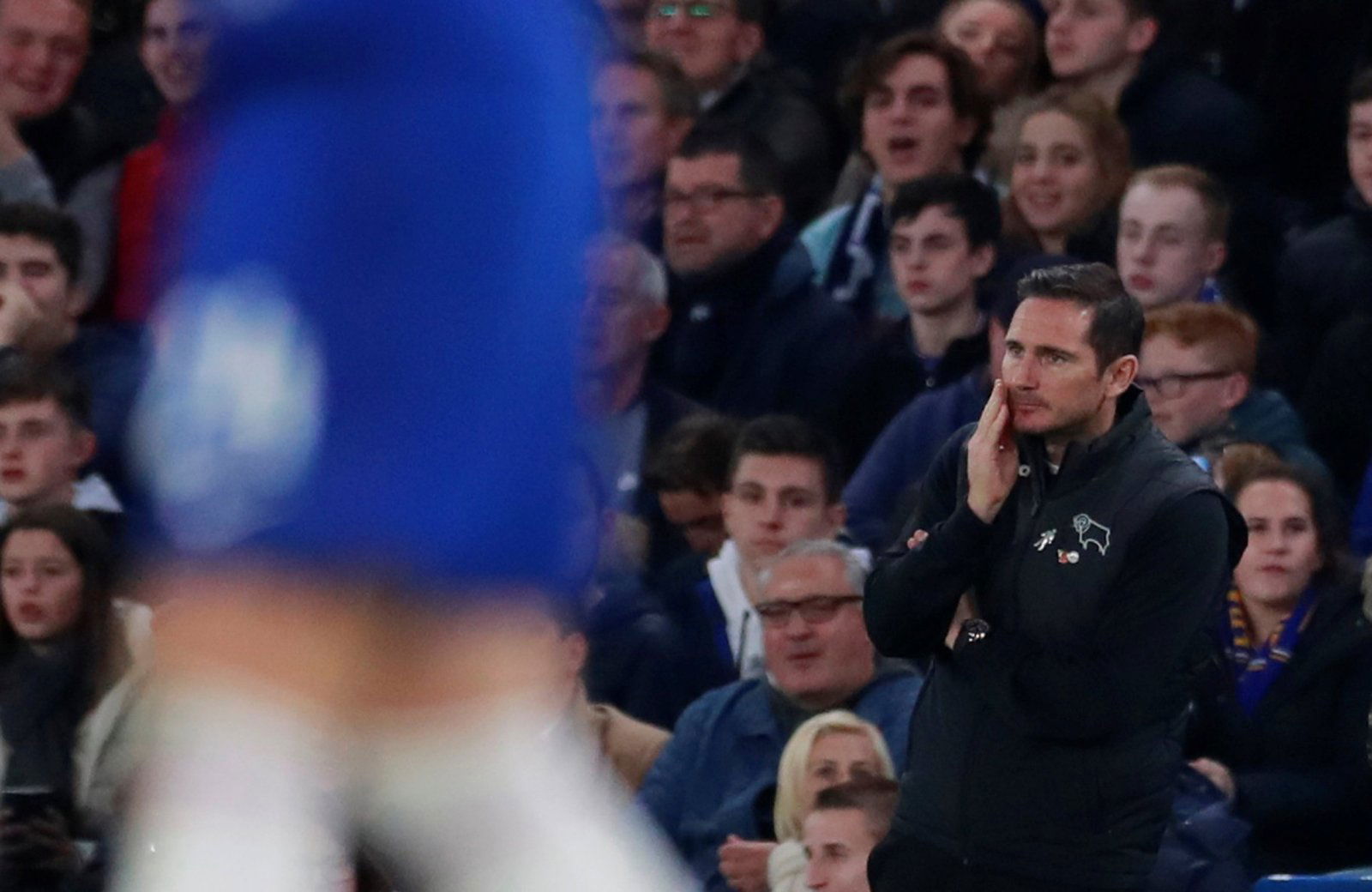 There's seemingly a very real possibility that Chelsea could welcome back Stamford Bridge icon Frank Lampard after five years away from the club.
Maurizio Sarri has officially joined Juventus after a season in charge of the Blues, leaving behind a golden opportunity for hotly tipped replacement Lampard (ESPN said a three-year-deal could be offered) to make a name for himself at the top level once again.
It's not going to be an easy job, not by any means. But if his performances as a player and unrivalled commitment to the Chelsea cause is anything to go by, then we may just witness a fairy-tale story unfold next year.
With the Englishman's potential return to Stamford Bridge in mind, we're going to take a look at two of Lampard's finest ever performances in a Chelsea shirt.
Bolton Wanderers vs Chelsea: Premier League 2004-05
The significance of this game cannot be understated. Not since 1954-55 had Chelsea tasted top-flight glory, and here they were with a chance to clinch the title with three games of the season remaining.
Jose Mourinho's side headed to the Reebok Stadium in April 2005 knowing full well that three points would be enough to secure the first of many successes under new owner Roman Abramovich. It was a mammoth occasion, one for the ages; an achievement many were yet to experience, and for some, one that they had been waiting for their whole lives.
It takes a big player to turn up on the grand stage. An unbreakable character and a leader. Someone who is made out of a combination of all steel, diamond and beta carbon nitride. Or, in this case, Frank Lampard.
The prolific Englishman scored a mesmerising opener in the 61st minute and then consummated the victory and Premier League title 16 minutes later with his second – a goal which was ranked as one of his top ten most crucial at the club by the Independent.
Chelsea vs Liverpool: Champions League semi-final 2008-09
It's all about context.
Not only were Chelsea facing one of the biggest games of the season, which is nerve-wracking enough, but Frank Lampard's mother passed away six days before the second leg of their Champions League semi-final.
Yet the midfield, in the face of emotional turmoil and adversity, produced one of the finest performances we have ever laid our eyes upon. He played a key part in creating opportunities for Didier Drogba throughout the game, one of which he should have finished after being sent through with Lampard's sumptuous pass in the opening 30 minutes, before eventually starting the move that would result in the Ivorian claiming the first of the half.
Championing the same sort of composure, grit and guile we had become so accustomed to seeing over the years, Lampard slotted home a penalty in extra time to give the Blues an all-important lead.
Chelsea would go on to reach the final, a game in which he also scored in before THAT John Terry slip, of course.
Chelsea fans, what were your favourite Lampard performances? Is he the right man for the job? Let us know in the comments below…