Chelsea: Ruben Loftus-Cheek must lead a youth revolution for the club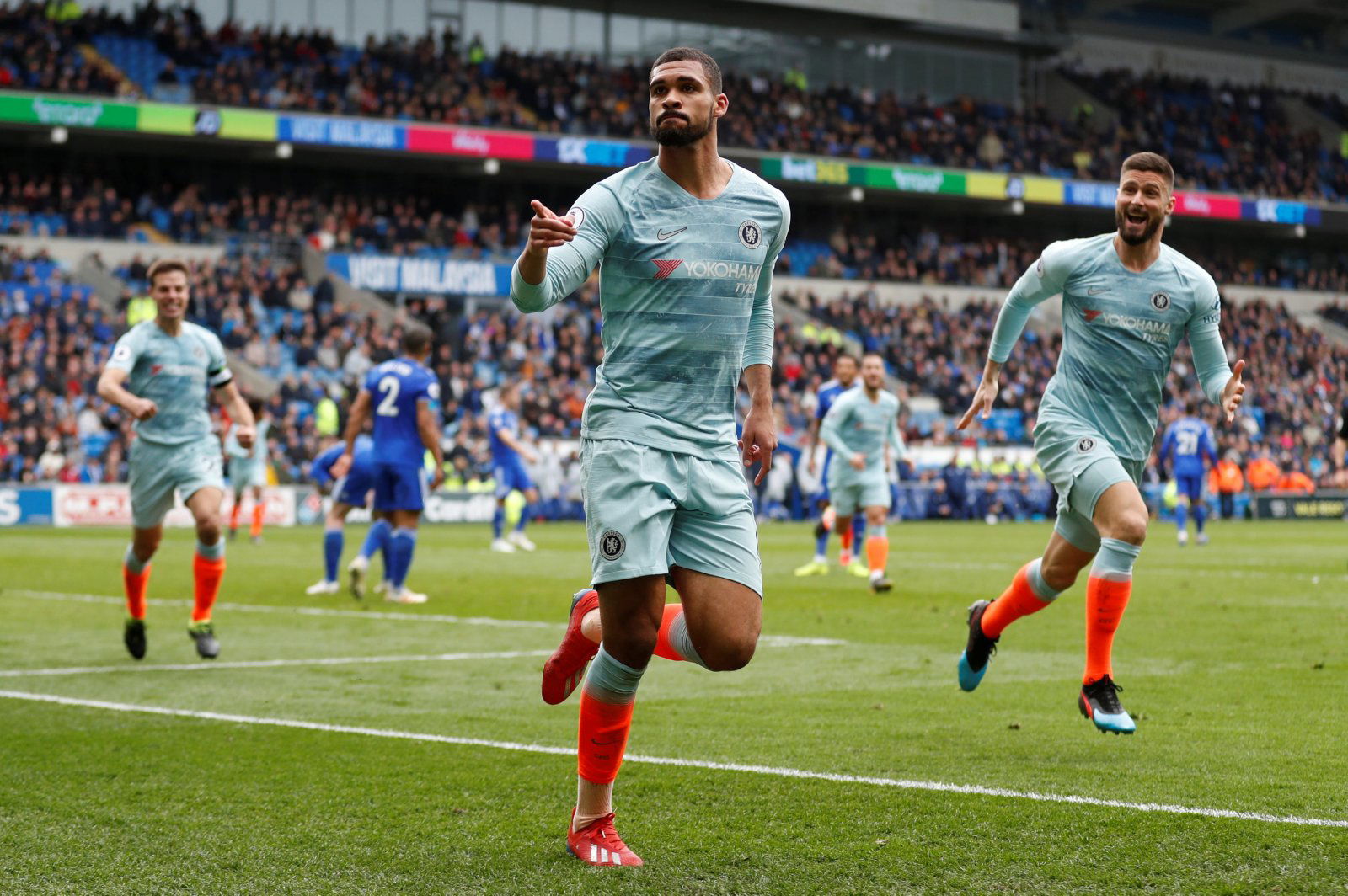 Lady Luck definitely smiled upon Chelsea to help Maurizio Sarri keep his job as Chelsea manager. Obviously, the fans in the stands – as well as those reading this – were left disgruntled, slagging off the manager for his questionable decisions. However, one of those decisions turned out as decisive for getting the late winner.
Despite being fortunate to get level with Cesar Azplicueta's offside equalizer, the Blues needed a spark of brilliance to win the game. Ruben Loftus-Cheek turned out to be their saviour, scoring a thumping header to get the win and prove himself to Sarri, finally adding a goal from midfield.
Indeed, if Loftus-Cheek's determined act proved anything, it was that he deserves to be picked more often.
Clearly, without the kind of striker to start bagging 30 goals a season, they need their midfielders to start helping out on that front. The likes of Jorginho, Mateo Kovacic and Ross Barkley aren't looking great for that right now, so the England man should certainly be one of the first names on the team-sheet.
Rather than persisting with frustrating, error-prone individuals like Jorginho or Gonzalo Higuain, Sarri needs to give new blood a chance. Along the same line of thinking, Callum Hudson-Odoi should be the next on his list as the 18-year-old sensation can add the sparks in their attack Pedro isn't capable of right now.
Loftus-Cheek also adds a dynamic edge to their attack, with his timely runs into the box, impressive distribution ability and physical demeanour helping his side dominate the game. He can combine with Hudson-Odoi really well to create some moments of magic and most importantly take some pressure off Eden Hazard's shoulders.
It's high time Sarri stops being stubborn with his tactics. A change in philosophy and tactics are needed to win over the fans. To get popular again, he needs to trust his multi-talented youngsters, who can definitely help put an end to the Blues' attacking woes and bring smiles back at Stamford Bridge.
Chelsea fans, do you think Loftus-Cheek and Hudson-Odoi should start more often? Join the discussion by commenting below.