Chelsea: These Blues fans react to Lampard's Kepa comments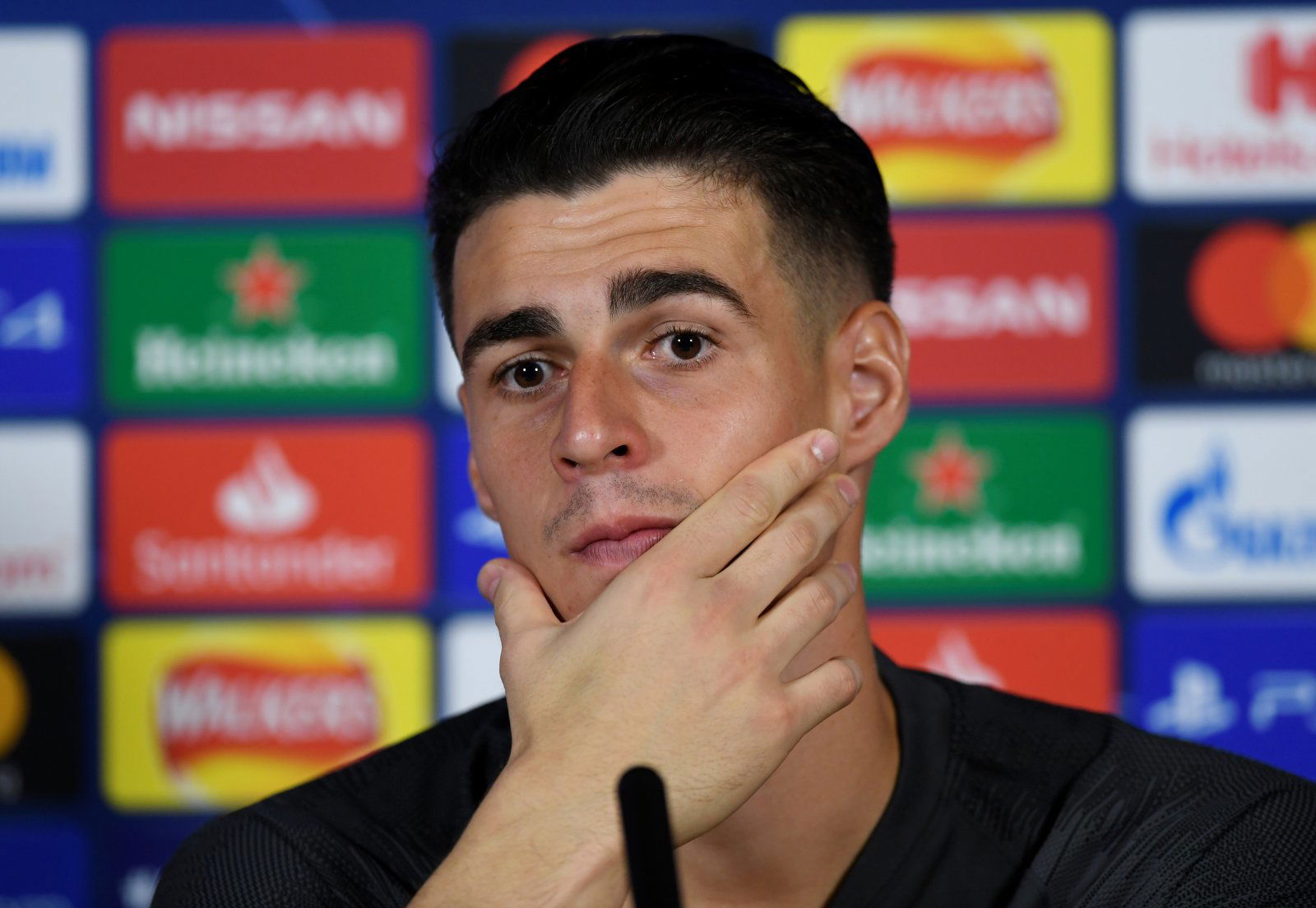 Frank Lampard has issued a public ultimatum to Kepa Arrizabalaga which has got plenty of Chelsea fans talking on Twitter. 
The Chelsea boss has told the Spaniard that his Euro 2020 dreams are not the team's problem, via The Daily Express. Indeed, Kepa is reportedly worrying about his spot in the Spanish national team after being dropped to the bench by the Blues legend.
Speaking to reporters, Lampard dismissed Kepa's concern and said: "I understand all my international players have ambitions but the rules remain the same."
"I hope all the players remain positive and of course he can play for his country. He's shown that already, he's been number one at times ahead of David De Gea so hopefully it isn't a big issue at the moment."
The Spanish international has found himself below former Manchester City goalkeeper Willy Caballero in the pecking order in recent weeks after struggling to find his form.
According to the Premier League official website, the 25-year-old has made 24 appearances this season, conceding 32 goals and kept only 5 clean sheets. Kepa is the most expensive goalkeeper in the world, having joined the Blues from Athletic Bilbao for a whopping £71.6m in 2018 (via the Guardian).
Lampard's side are currently in a close race for the top four with coveted Champions League football in their sights.
As expected lots of fans are predicting Chelsea's lineup against Liverpool in the FA Cup, with some calling for the Spaniard to be reinstated:
Areola would be perfect. Don't think anyone can save Kepa, since he wasn't even that impressive last season. But i expect us to sign Onana, haven't watched him that often but he doesn't look like someone you can count on.

— ✍️ (@CatenaccioEra) March 3, 2020
Had my opinions re Kepa not being good enough and the reasons for it but he starts tonight, good luck to him. Still rooting for him. Make or break! #CHELIV #FACup pic.twitter.com/SAe1BDmXbq

— SB (@SB200493) March 3, 2020
I've yet to see Kepa make mistakes as big as De Gea or Pickford this season but they remain supported.

You don't just drop him for a subpar player like Caballero because he's going through a rough spell.

He isn't English though so he won't be cared for like DROSS BARKLEY. https://t.co/5Jr4AwkOvA

— Shak (@CFCShak) March 3, 2020
I am really hoping for a solid performance from Kepa tonight. I still stand in his corner and back him to recover

— Jorginball! (@CFC_Maniac) March 3, 2020
If Christensen, Emmersion and pedro are in the squad am BOYCOTTING THE MATCH. This business of cesar in central defense should also stop. i think Kepa has also learned his lessons, its time to have him or lampard is losing him. debut for Amando Broja. 15-20 minutes are enough. https://t.co/YwVsTEZHHx

— Soft-spoken Marcus (@KanziraRandy) March 3, 2020
Be intrigued to see what line up Lampard selects for tonight as well. If Kepa does not start tonight then I basically think that is his career at Chelsea done under Lampard. No excuse not to select him tonight in my opinion. #CFC #Chelsea #CHELIV

— Mikel Stevens (@MikeyyyyStevens) March 3, 2020
Chelsea fans, what do you think? Should Kepa start against Liverpool tonight? Let us know in the comments below!