In our latest instalment of the Flashback series, we take a look back at a certain moment and look at how things might have changed those initial reactions.
Chelsea supporters could certainly be forgiven for fearing the worst after Eden Hazard sealed his move to Real Madrid in the summer, and looking back on it now, those concerns seem a million miles away, with the club firmly inside the Premier League's top four.
Frank Lampard's men have gone on a barnstorming run of results lately, and judging by the reaction to the talismanic Belgian's departure in June, there was little expectation of the club having a successful season without a man who had scored 21 goals in his final year at Stamford Bridge:
— Sully (@SullyA96) June 7, 2019
Admin, cry with us…. We are now a championship team 😭😭😭😭😭😭😭😭😭😂

— . (@cee8cfc) June 7, 2019
Goodbye , please we need ban frozen otherwise we are doomed

— TkaySW6 (@Tkaynoel) June 7, 2019
Please work the transfer ban out. dont want to be relegated

— RockyBalboa (@BaciRocky) June 7, 2019
Hazard's departure understandably hit the Blues fanbase hard, especially without the ability to replace him with the €100m (£88.5m) the Spanish giants paid for him.
The Belgian had scored 110 goals for Chelsea, and fired them to two Premier League titles, as well as Europa League glory in his final game for the club in May. Safe to say, Chelsea would miss him one way or another.
Despite being left to their own devices all summer, Frank Lampard has overseen a remarkable start to his managerial career at Stamford Bridge, with the Blues notching a sixth successive Premier League win going into November's international break, thanks to their weekend win against Crystal Palace.
One of the goalscorers that day has been in particularly red-hot form. Arriving in the summer via his loan move to former club Borussia Dortmund, Christian Pusilic has taken the baton from Hazard in many ways – and after grabbing his fifth strike in Chelsea blue against the Eagles, the American is threatening to top Hazard's goal tally from his first Premier League season, having hit a purple patch over the last three league games.
His so-called predecessor at Chelsea got 13 in his first year in England, with nine of those coming in the Premier League – meaning Pulisic is already over halfway to that particular milestone.
And off the back of his recent heroics, Pusilic has been warranting certain comparisons from fans and journalists alike:
Shades of Eden Hazard in the way Pulisic is playing at the moment.

— JMH (@ChelseaCentral_) November 9, 2019
I admit I was wrong about who I thought was going to be the next Hazard. It's not Hudson-Odoi. It's Christian Pulisic pic.twitter.com/YnJgFTHG3h

— KanteKin (@MercenaryKin) November 9, 2019
Christian Pulisic does a decent impression of Eden Hazard with his quick feet and bustling style. A big hole to fill, but he's giving it a go.

— Paul Hayward (@_PaulHayward) November 9, 2019
Hazard vs. Pulisic so far this season 👀

Two new clubs. Two very different starts. pic.twitter.com/xqNuqbXFe5

— ESPN UK (@ESPNUK) November 9, 2019
With Chelsea third without adding to their squad and ridding themselves of arguably their best player, to sit so comfortably in the Champions League places at this early stage could be described as a minor miracle.
A fair share of their achievements so far have been down to the efforts of Pulisic, who is evidently doing his best to banish the feeling of dread that surrounded the fanbase in the wake of Hazard's exit, with the 21-year-old finding his feet in time to pick up where the new Galactico left off.
Are Chelsea in the title race?
Yes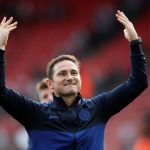 No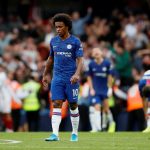 Chelsea fans, has Pulisic helped deal with Hazard's departure? Can he become better than the Belgian in the future? Let us know what you think below!