Chelsea
Kepa incident outlines lack of leaders in Chelsea dressing room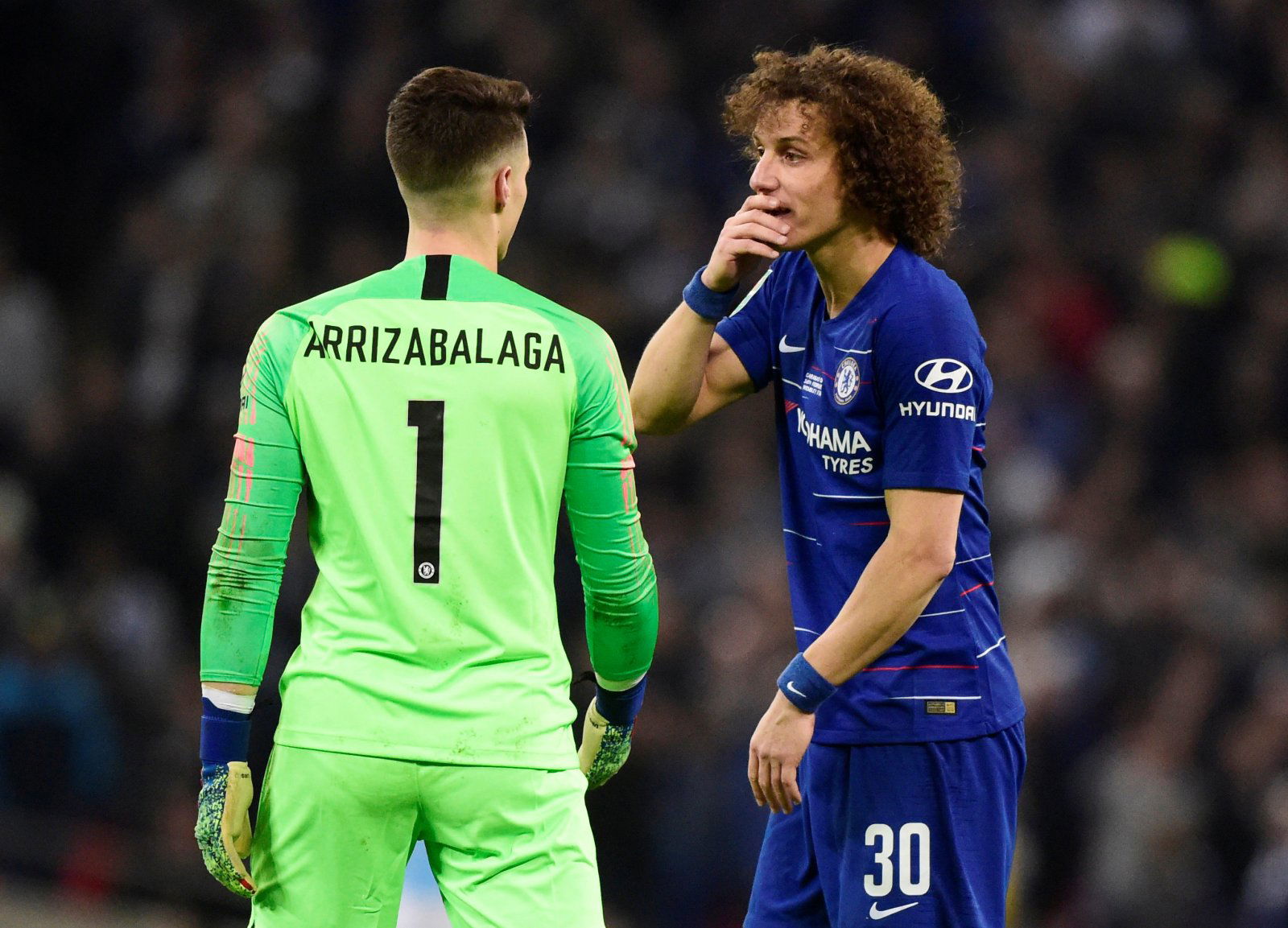 Cheslea's row involving Maurizio Sarri and Kepa Arrizabalaga filled the back pages after their defeat to Manchester City on penalties in the Carabao Cup Final on Sunday, but the incident didn't just reflect badly on those two.
It seemed pretty clear at the time there was no miscommunication between Sarri and Kepa. The manager clearly wanted Willy Caballero on for the penalty shoot-out regardless of whether his number one was fit to continue, so Kepa was wrong to not leave the field and Sarri was wrong for not dragging the 24-year-old off the pitch by his ear, but it was the other players on the park who should have intervened too.
When Chelsea were at their greatest in the noughties, they had leaders all over the park, Frank Lampard, John Terry, Didier Drogba to name just three, but where are the leaders in this dressing room. If any of those three would have been on the pitch on Sunday they'd have ushered the keeper off the pitch and onto the bench, and that'd most probably have resulted in Chelsea winning the final considering Kepa's inadequacy for the Sergio Aguero penalty.
Caballero knows how to win a Carabao Cup Final on penalties, being the hero for Manchester City against Liverpool in 2016, so the decision wasn't a stupid one from Sarri. Now he looks even more out of control of his squad and nothing signalled that more than his touch-line tantrum, but who can blame him for that.
Every squad needs leaders to keep players in line and it seems that was missing at Manchester United under Jose Mourinho too. Without those leaders in the dressing room, smaller cliques appear, the manager is undermined and then ultimately loses control and this seems to be what's happening at Chelsea.
Do you think Kepa was right to refuse to leave the field on Sunday?
Like what the TT have on offer? Sign up for more notifications!