According to Sport Witness, reporting via AS, Real Madrid are confident of signing Thibaut Courtois from Chelsea this summer.
Chelsea's no. 1 looks set for a Stamford Bridge exit during this transfer window, meaning that the Blues' manager – be that Antonio Conte or Maurizio Sarri – will need to identify and bring in a replacement before the Premier League season kicks off.
The Blues will require a new 'keeper capable of filling the sizeable gloves of Courtois and up to the task of leading from the back as Chelsea try and regain their Champions League status.
Top goalkeepers don't come cheap, and most of the best are currently settled with clubs and highly unlikely to leave, meaning Chelsea don't have a host of established stars amongst their options for a new no. 1.
Alisson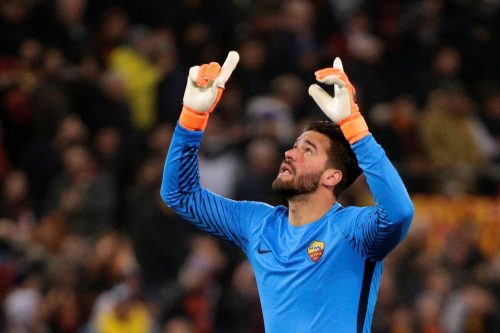 The Roma goalkeeper is the biggest name on this list and has just had his World Cup duties with Brazil cut short by defeat at the quarter-final stage.
Whilst the 25-year-old isn't agitating for a move, he is one of the finest goalkeepers in Europe and clubs with far greater financial might than Roma have shown interest in signing him up.
He has been heavily linked with Chelsea already this summer, but he won't come cheap. Transfermarkt value him at £54 million which may put him beyond the reach of Chelsea's new transfer policy model.
Gianluigi Donnarumma
Whilst Alisson is the finished article, at only 19, Donnarumma isn't far behind. The teenager has been first choice for AC Milan for the past 3 seasons and is improving year on year.
Whilst he still has his occasional moments where his inexperience shows, Donnarumma is a safe bet to grow into one of the finest goalkeepers in the world for years to come.
By getting in early with the Italian international, Chelsea will be securing their first choice 'keeper for a long time.
It's a more long term measure than Alisson, and may mean a tricky first couple of seasons, but it should pay off in the end.
Transfermarkt value Donnarumma at £36m, making him a more affordable option than Alisson too, especially considering Milan's current financial difficulties.