Chelsea
Maurizio Sarri can't ignore Chelsea's future despite the club's past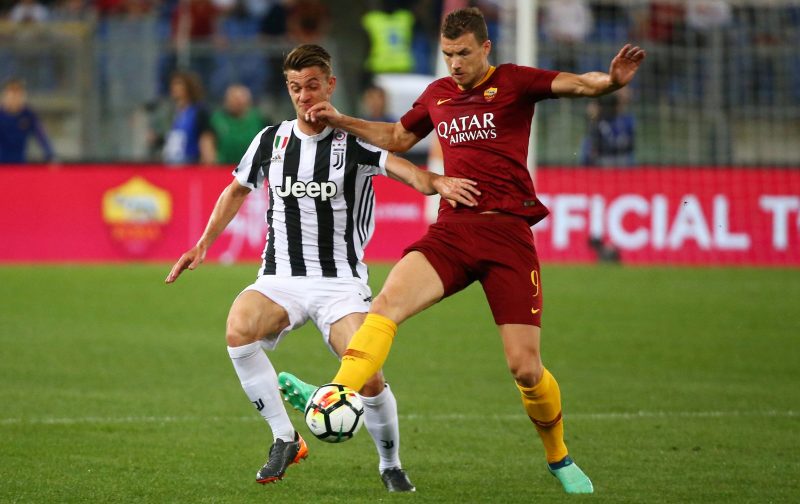 According to Italian publication Premium Sport, Chelsea will pay Juventus £35m as new boss Maurizio Sarri requested the Italian international upon arrival.
The signing of Rugani is undoubtedly a solid coup for The Blues, however, it presents another striking similarity between the two Italian bosses, that being the unwillingness to develop youth. Sarri built his Napoli side in the 4-3-3 formation and is likely to do so again with this Chelsea side.
That obviously means there will be two centre-backs who look set to be Antonio Rudiger and the aforementioned Rugani. What relation does this have to the youth? Well, after a promising season under Conte, Andreas Christensen looks set to be benched upon the new signings arrival.
Obviously, Sarri wants to strengthen that position, but with Christensen having so much potential it seems that now aged 22, leaving him on the sidelines could potentially be of significant detriment to his development. Rugaini's arrival would also push Ethan Ampadu further down the pecking order having worked his way up from the under-23s to gaining a handful of appearances last season.
With such promise at the club, it just seems like it could go to a waste if Sarri feels he requires more incomings at the Bridge.
Sarri can make as many signings as he pleases, but if he doesn't provide game-time to numerous Chelsea talents with such aptitude then he shouldn't be surprised if they do choose to move on with their careers at Chelsea coming to an abrupt end.