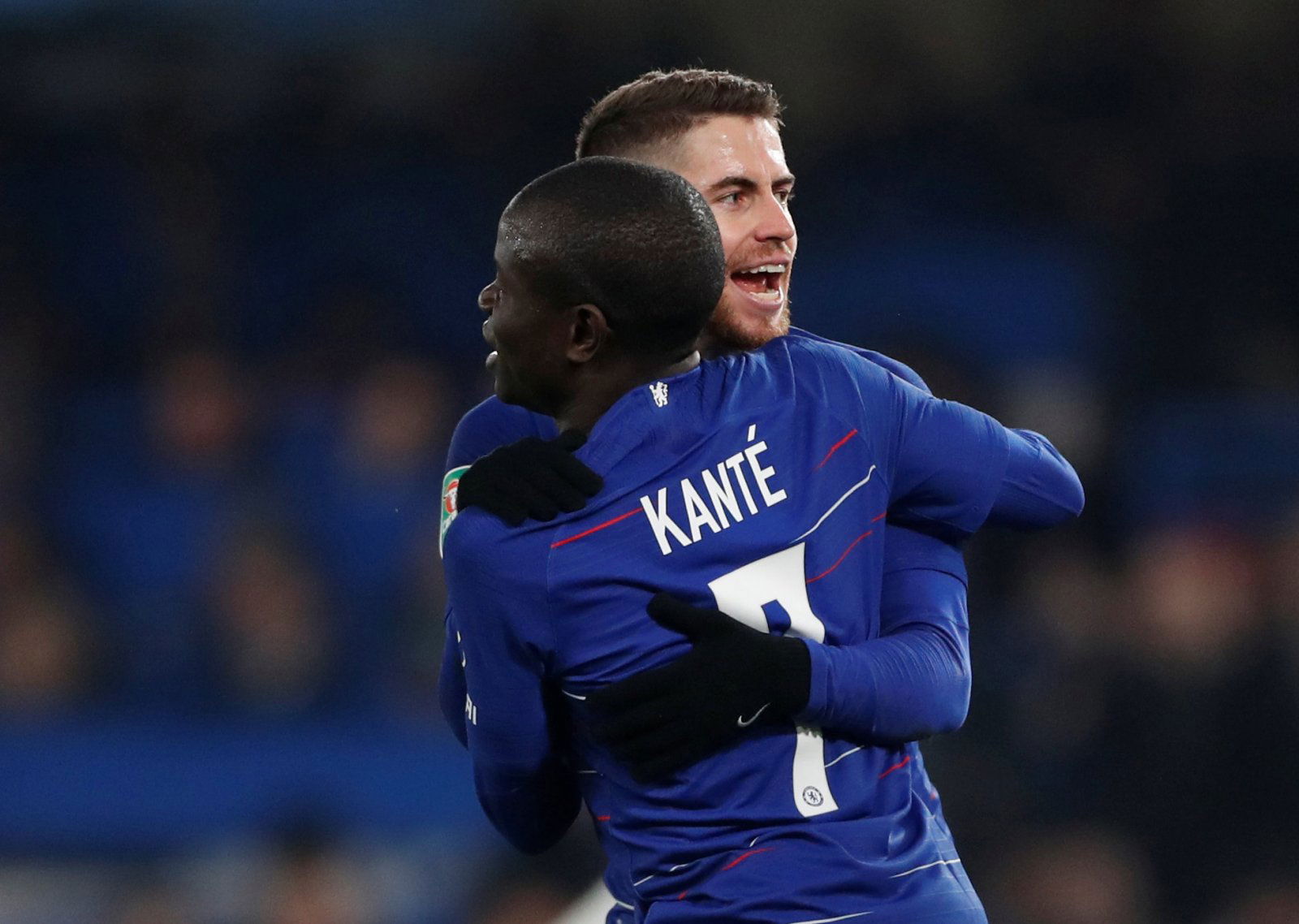 It's been an odd old season for Maurizio Sarri and Chelsea, it really has.
The Italian potentially (he's hotly tipped to take over at Juventus, per the Guardian) walks away from his first term in charge at Stamford Bride with a top-four finish and Europa League trophy in the bag, and while this would be enough to send anyone else into ecstasy – and we don't doubt Sarri feels some personal triumph, but his first taste of success hardly compensates for the pair of perforated eardrums he may have picked up from being bombarded by angry fans on the odd occasion.
In some instances, we can sympathise with him. The Kepa Arrizabalaga controversy in the League Cup final, for example, was painful for us all to watch; no manager deserves to be humiliated in such a way. And to some extent, because of the ferocious attacks on his so-called Sarri-ball; after all, it took Pep Guardiola a whole season to implement his own brand of football at City, and look at them now – they've just come off the back of a domestic treble.
Unfortunately, a decision we cannot defend is the puzzling decision to play Jorginho ahead of N'Golo Kante in the defensive midfield role.
Yes, we get it – Jorginho is clearly a favourite of his. But, seriously? We're talking about arguably the best defensive midfielder in the game in Kante and we aren't the only ones who believe that as former Chelsea star Eden Hazard labelled him as the best in the world last summer (as per Daily Mail). The two-time Premier League winner who was just coming off the back of a World Cup victory with France, was deployed on the right-hand-side of a midfield three, which clearly didn't work out.
The statistics say it all. Kante managed on average a combined 3.3 tackles and interceptions in the Premier League this year, which, according to Metro's calculations, is dramatically less than the 5.80 he accumulated in 2017/18 and 6.10 during the title-winning 2016/17 campaign (not to mention the awe-inspiring 8.90 at Leicester).
Simply put: Maurizio Sarri has failed to get the best out of his midfield man, all for the sake of someone who appears to rely solely on conservative passing to get by (the Italian didn't manage a single Premier League assist this season, keep in mind). If he (or whoever is in charge) wants to improve on a third-place finish and challenge the two front-runners Liverpool and Manchester City, then he needs to learn from his mistakes, and fast.
Chelsea fans, do you agree that Sarri needs to address the Jorginho-Kante problem? How would you fit them both into your squad? Let us know in the comments below…