Things aren't looking great at Chelsea following their embarrassing start to 2019 and, depending on which way you're inclined, they're not going to improve anytime soon with Maurizio Sarri still very much a part of the club's future plans.
Simon Johnson of the Evening Standard (h/t Twitter) was the one to deliver the dreaded news reporting:
"#cfc back in training this afternoon – as things stand, #Sarri expected to take session as normal."
We're sure this probably delighted many Chelsea fans who have had to endure their team whimpering out of the Premier League top four and FA Cup in such a short period of time.
Sarri, though successful in Italy, has well and truly crashed during his time in England and it's easy to see why. Indeed, apart from him, it seems that everyone else has worked his project out and there are some major flaws seriously undermining his attempts to implement his project.
With that in mind, here's a look at TWO of the major reasons.
Use of resource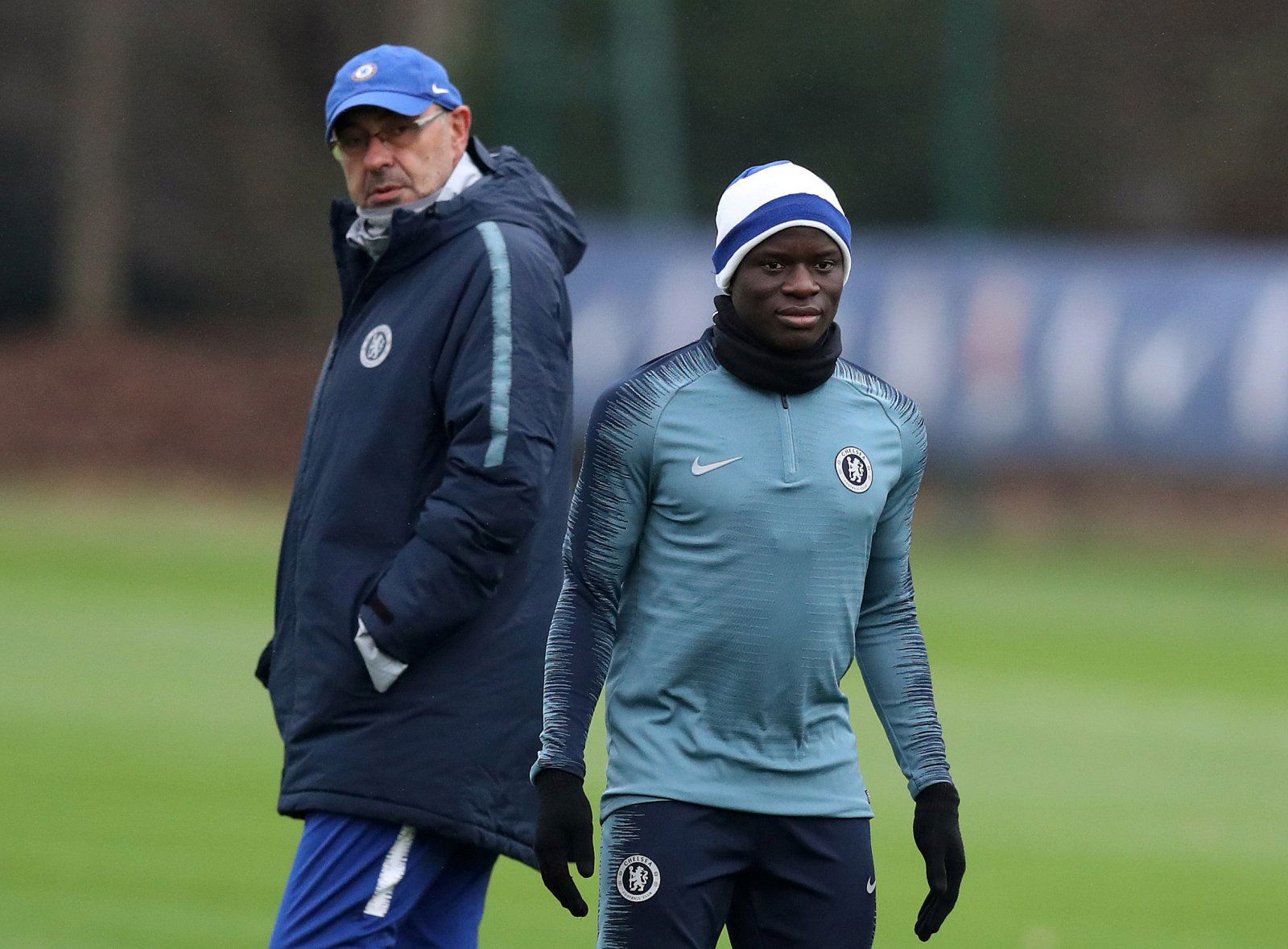 N'Golo Kante, one of the world's greatest ball winners, has seen his position changed to accommodate appalling Jorginho who has contributed absolutely nothing positive to the team since his arrival from Napoli at the beginning of the campaign.
More alarmingly, Eden Hazard, Chelsea's best player, has also seen his position changed to a 'false 9' to his obvious discomfort and Giroud, who's more suited to a central role, has seen his game time all but reduced to a few appearances off the bench and occasional starts in Europe.
It's a shambles.
No direction
Not to mention the questionable in-game decision he's making; most recently swapping offensive players for defensive players despite chasing a Manchester United lead.
There's no direction. No real obvious rationale behind his decisions; he just makes a choice and hopes for the best.
He's no way near dynamic enough to perform at the highest level of English football.
Chelsea look truly dejected and there's only so long ruthless Roman Abramovich can stay silent before pulling the plug on Sarri's career.