Chelsea fans in the Transfer Tavern will be closely following the story that Russian Aleksandr Golovin has opened talks with Chelsea to move to Stamford Bridge. 
According to the Evening Standard, Chelsea have opened talks with Golovin, who is valued at £25m by CSKA Moscow.
Golovin (valued at £16.2m-by Transfermarkt) has earned his place in the spotlight recently with some glittering performances for his country in the World Cup. The Russian scored a free kick and made two assists in the 5-0 victory for the World Cup home nation over Saudi Arabia.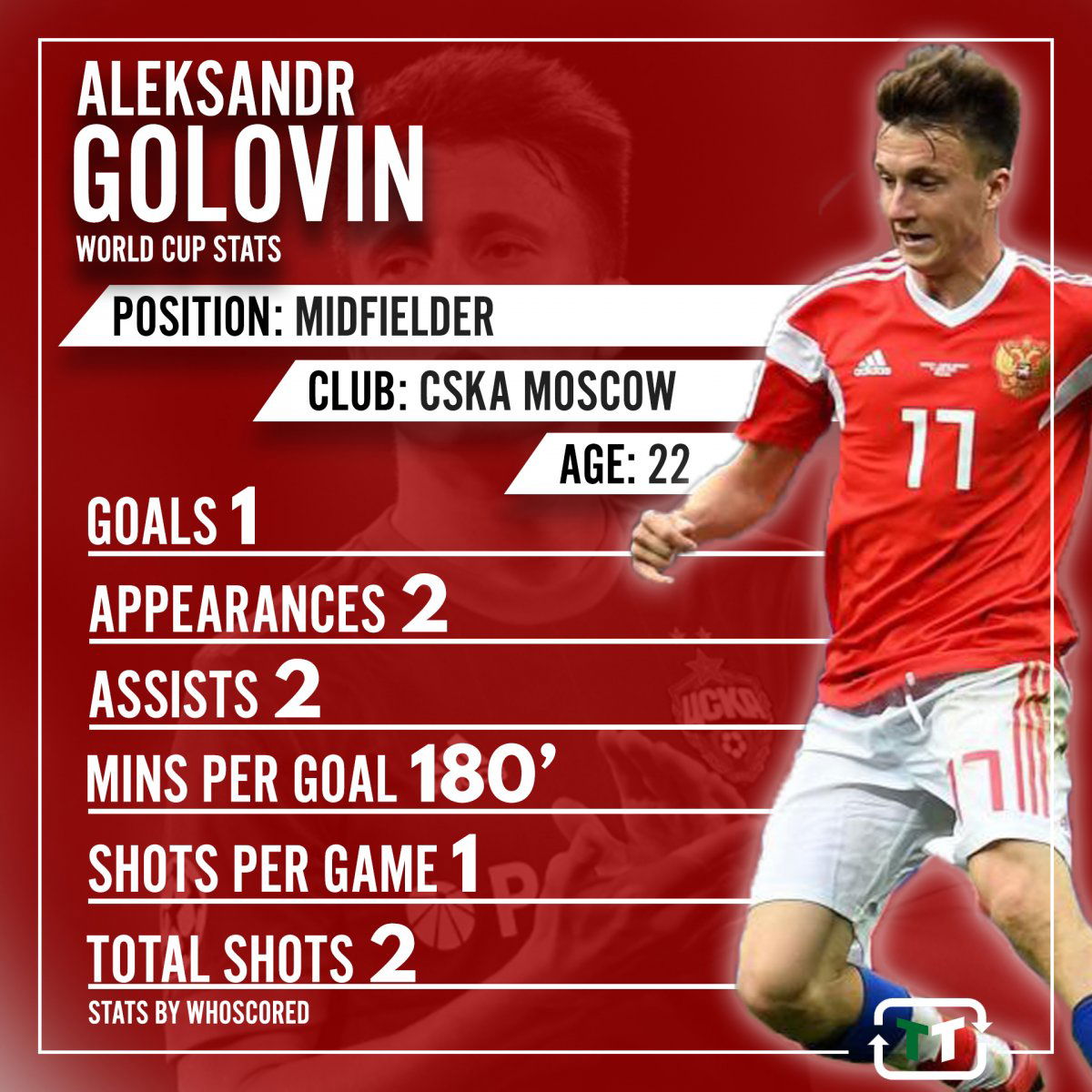 However, there is a massive gap in quality between the Russian Premier League and the English Premier League. A few good performances in the World Cup does not necessarily mean Golovin could make the step up to play football for a top six English side. Furthermore, his performances in the World Cup have served to inflate his price tag, meaning Chelsea are not getting a good deal for the midfielder in terms of spend.
Chelsea, with ambitions of returning to a top four Champions League spot, need more than a player who has had a few good matches in a World Cup to push them forward. Chelsea would be wiser to promote England's Ruben Loftus-Cheek into their midfield, than spend £25m on another possible flop. Chelsea have fallen into the trap of buying players who have had brief stints of form recently. Tiemoue Bakayoko was signed for £40m after a good spell at Monaco, but has definitely not lived up to his price tag.
More urgently, the Blues must spend on a forward, after the signing of Alvaro Morata just did not seem to work last season. Replacing Diego Costa is a tough ask, but Conte must find a solution if they are to challenge for a top 4 spot next season, let alone the title.
Landlord's Verdict 
Whilst he is undoubtedly enjoying some good form at the World Cup, Golovin is not the answer to Chelsea's problems. The World Cup has served to inflate the Russian's price tag, but whether he could consistently perform over a 38 game Premier League season is highly debatable.